Meatball Polenta
Meatball Polenta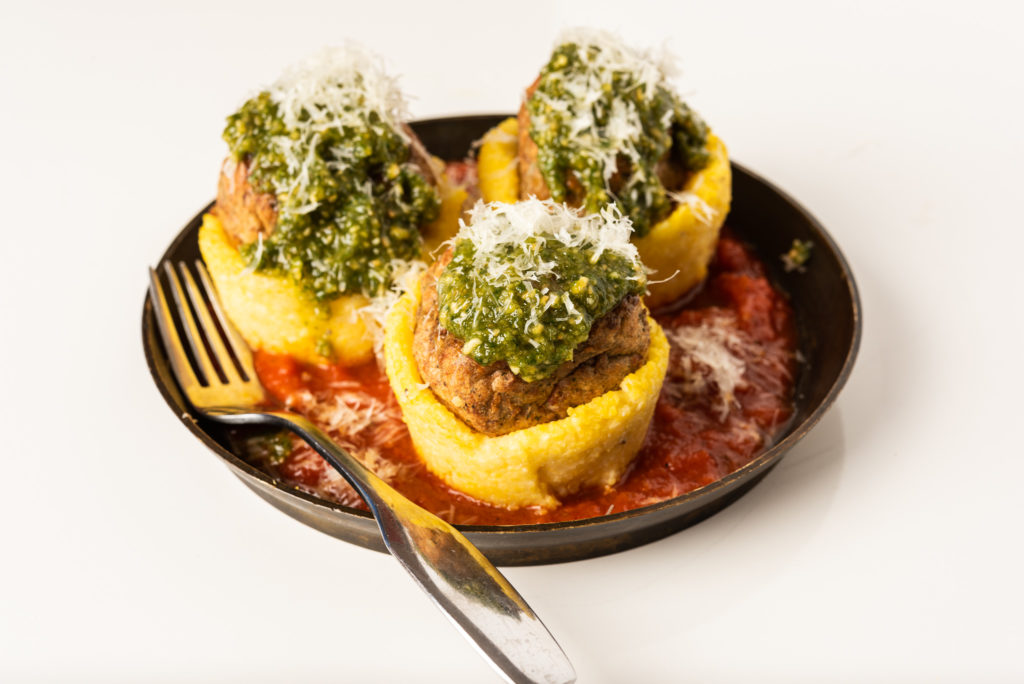 Polenta and Meatballs? Yeah, you heard that right! Our FONTANINI® Chicken and Beef Meatball is the star of the "polenta cups" in this build.
INGREDIENTS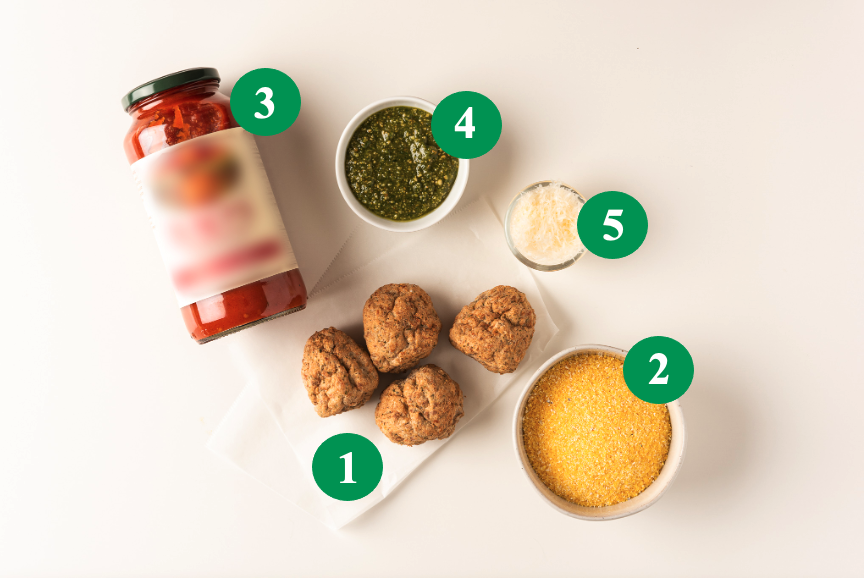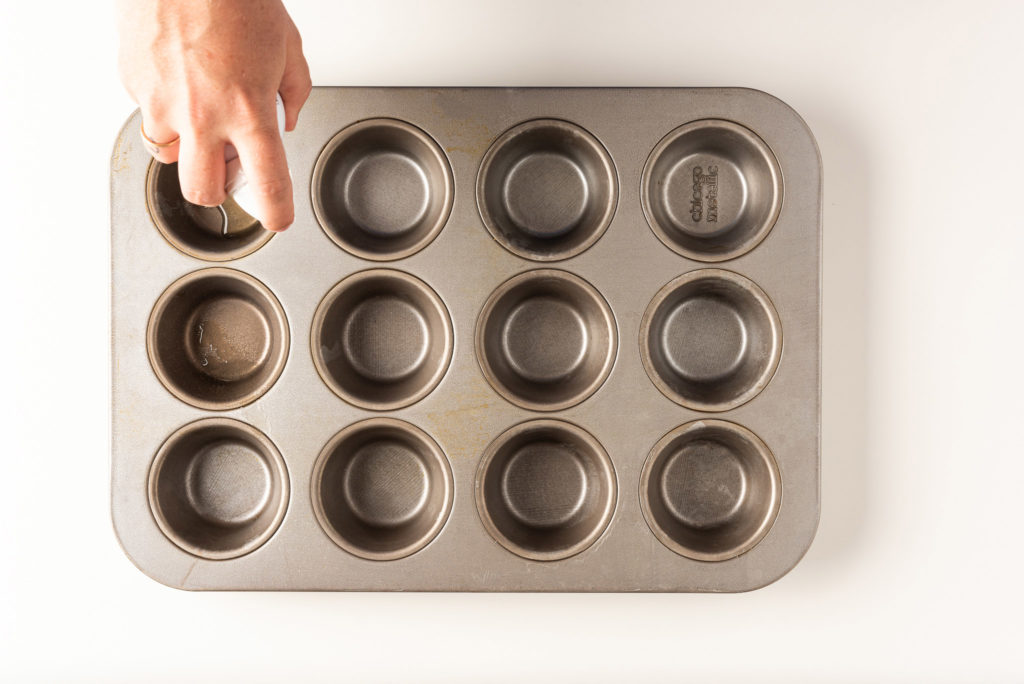 STEP ONE
Start by making the polenta. In a large saucepan, add water and place over high heat. Then, sprinkle in the cornmeal while whisking. Bring the mixture to a boil, stirring frequently, until polenta thickens. Once the polenta starts to thicken, turn the heat to low and stir every 10 minutes or so for about 50 minutes. Once the polenta becomes thick and pulls away from the side of the saucepan, it's ready.
While the polenta is cooling, spray a large muffin pan with cooking spray.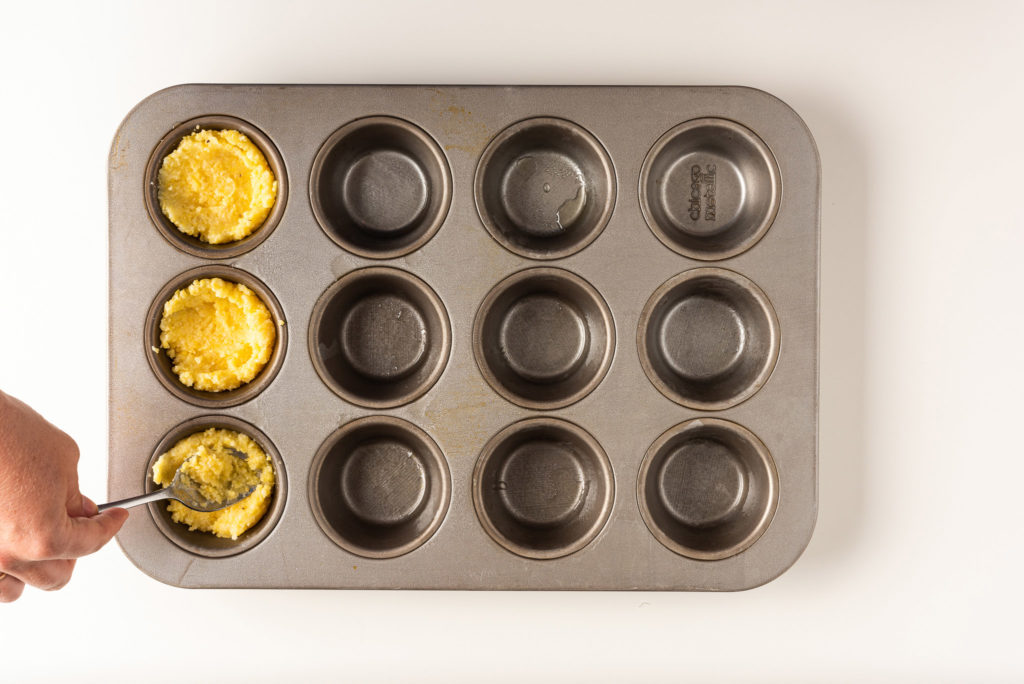 STEP TWO
Then, place a spoonful of polenta into each muffin cup. Smash the center of the polenta down with the back of a spoon so it creates a cup for the meatball.
Once you've filled each cup with polenta, place the pan in the fridge to set and cool (about 30 minutes).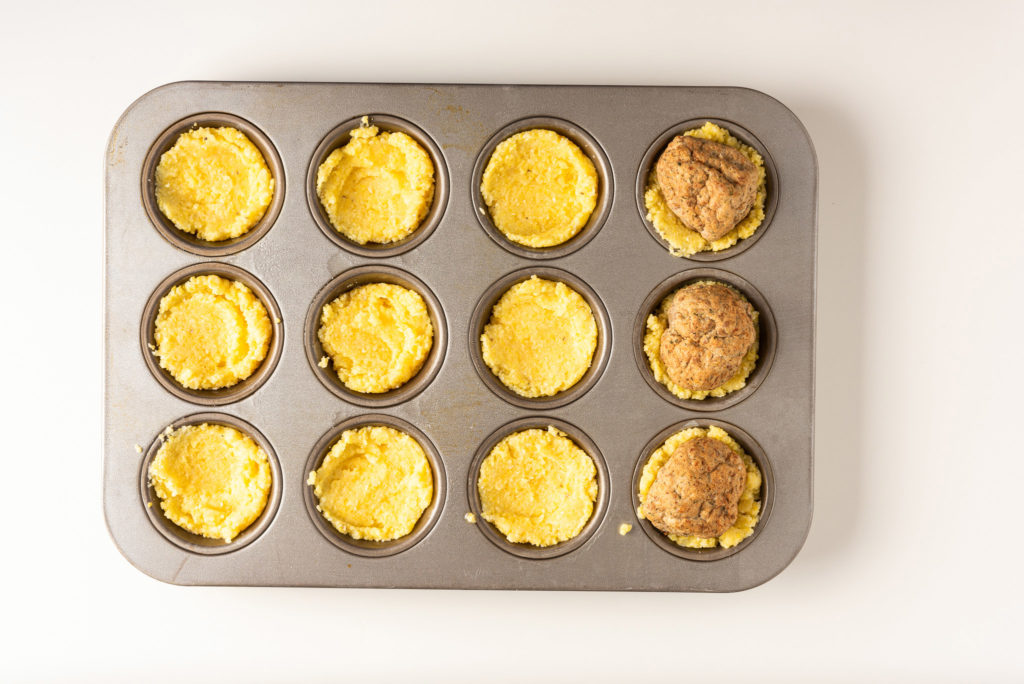 STEP THREE
While the polenta cups are setting, heat the FONTANINI® Chicken and Beef Meatballs. After 30 minutes, take the muffin pan out of the fridge and add one meatball into each cup.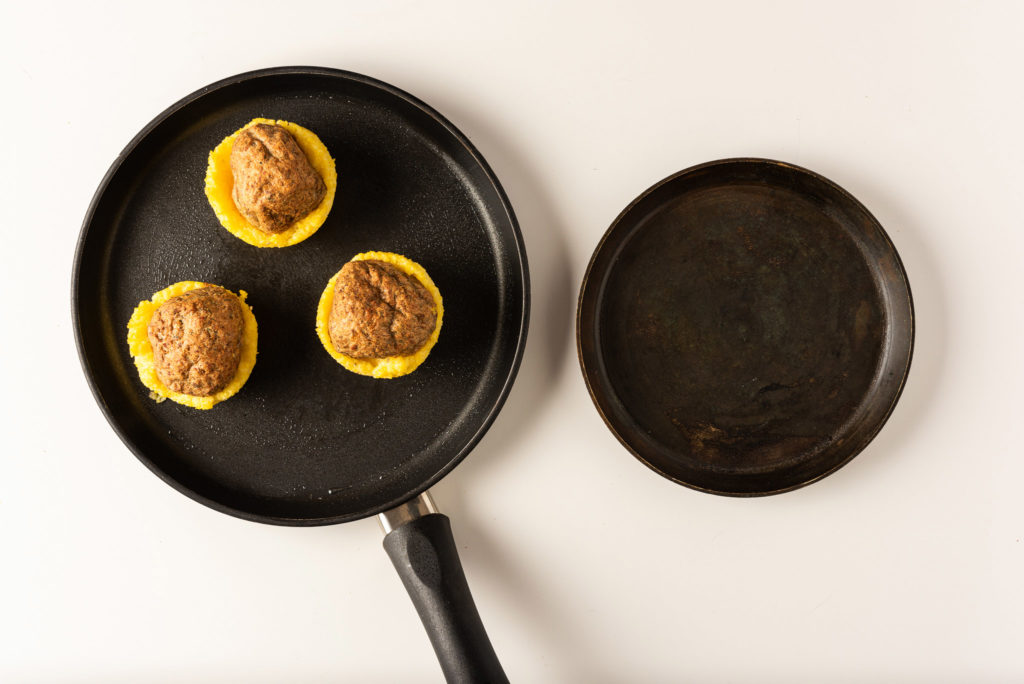 STEP FOUR
To crisp and warm the polenta cups, place them on a buttered frying pan over medium-high heat for 6-8 minutes.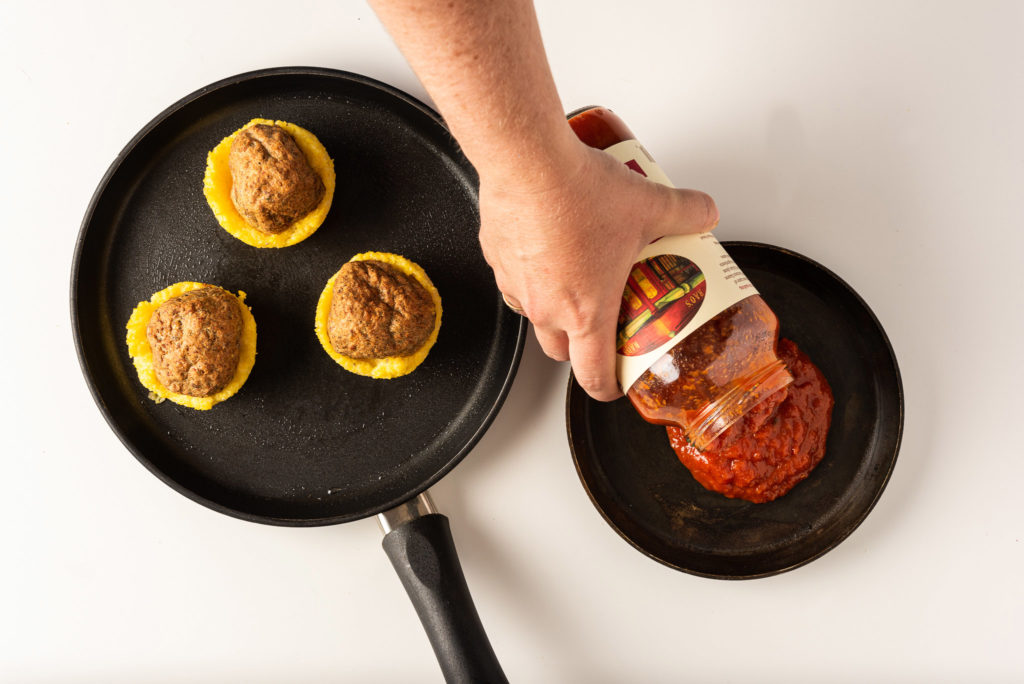 STEP FIVE
While the meatball polenta cups are warming, heat the marinara sauce. Pour the sauce on a plate and spread it out so it fills the plate.
STEP SIX
Once warmed, place the polenta cups on top of the marinara sauce.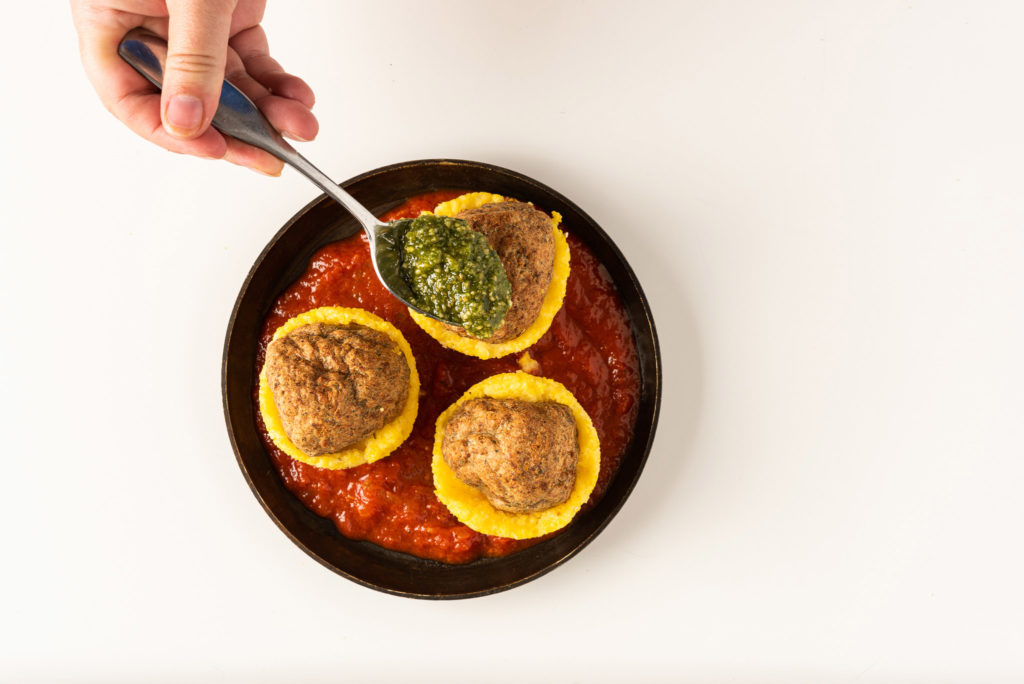 STEP SEVEN
Top with a spoonful of pesto sauce.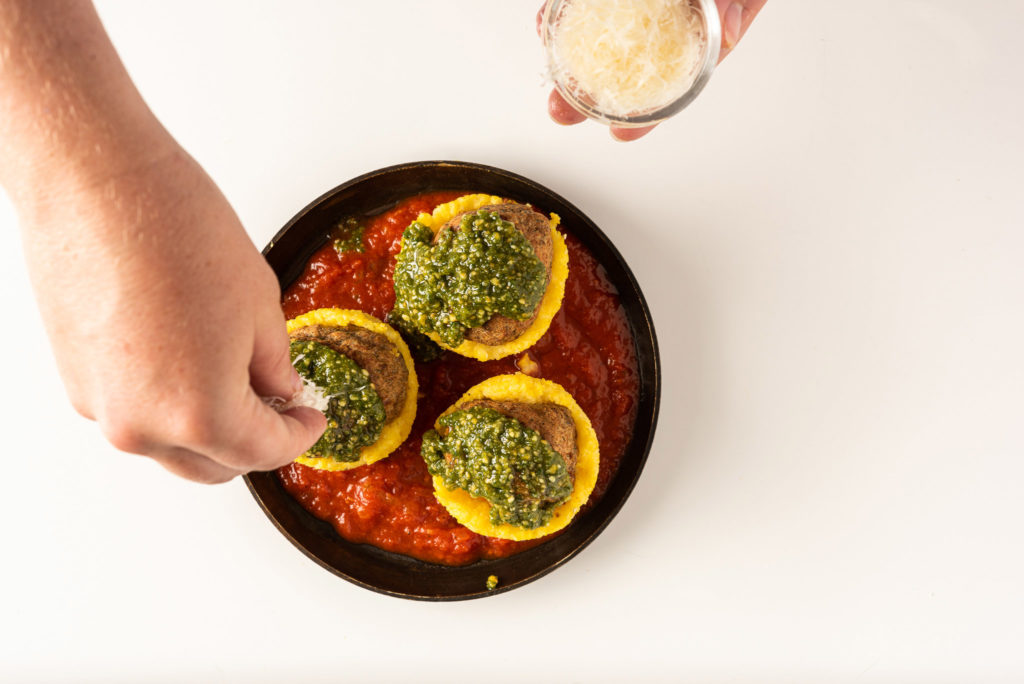 STEP EIGHT
Sprinkle with Parmesan cheese.
---
Related Content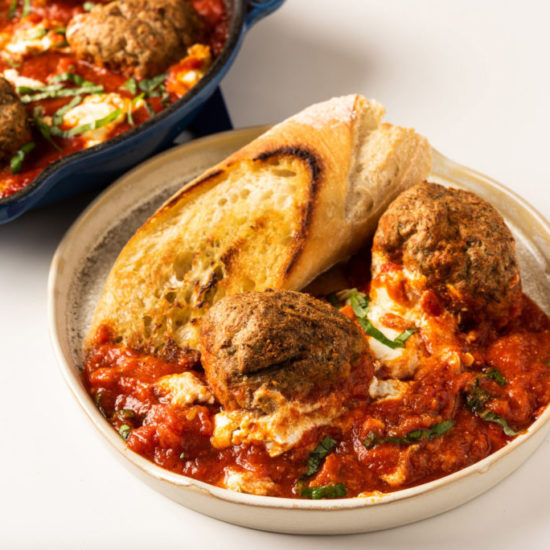 Meatballs in Purgatory
If you've heard of "Eggs in Purgatory" you'll want to check out this innovative alternative. Keep the bright tomato sauce…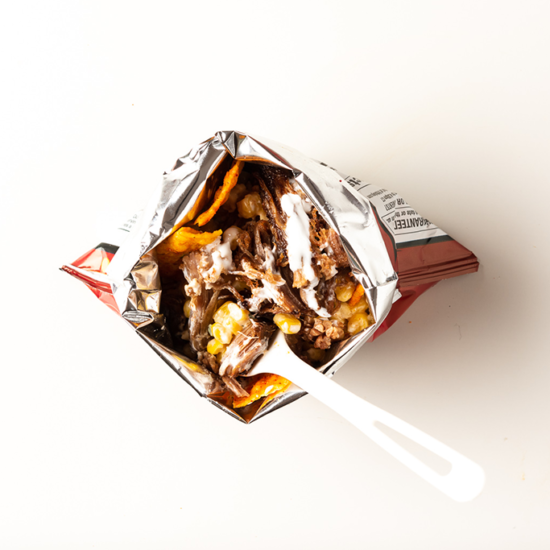 Walking Esquites
This build combines Walking Tacos (who doesn't love a walking taco?) with esquites, or Mexican Street Corn salad as you…