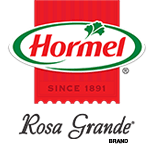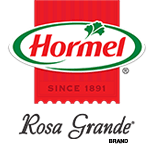 Cupping & Charring Is Heating Up The Pizza World
Few things beckon the nose and capture the eye more than a pepperoni pizza fresh out of the oven. ROSA GRANDE® Pepperoni is intensely flavored and uniquely formulated to achieve just the right amount of cupping and charring for pizza that can't be missed.
THANK YOU FOR YOUR INTEREST
We've received your inquiry. A Hormel Foodservice representative will be in touch with you shortly.
Featured
Thick Cut ROSA GRANDE® Sliced Pepperoni
Our most premium pepperoni – thick-cut, at 8 slices per ounce. Elevate your pizzas using this classic savory flavor with a kick of spice, and just the right amount of cupping & charring.
else: ?>
View Product Details >>