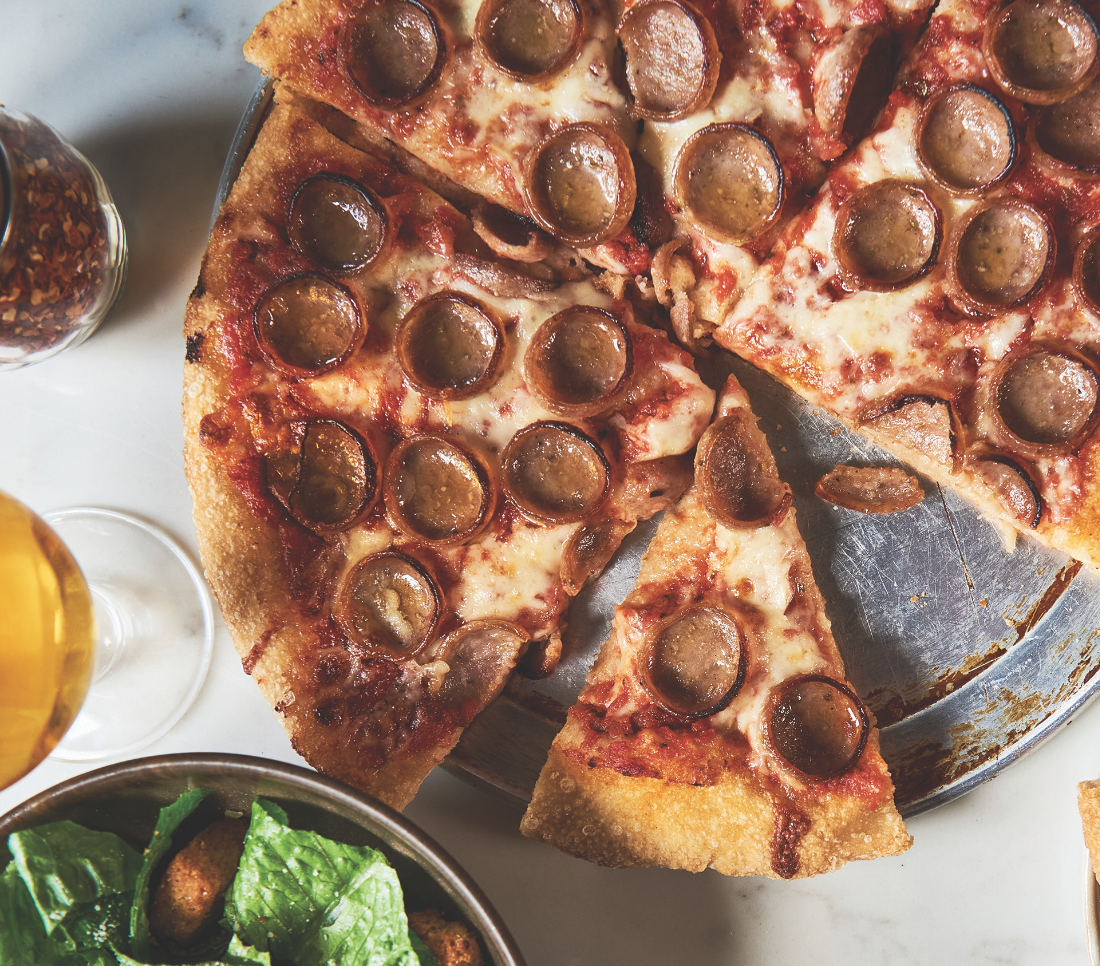 Pizza
Toppings
We make sure your toppings are distinctive, with the handmade, authentic flavor and appeal you can only get from generations of craft and care.


Versatility: Add to pizzas, calzones, flatbreads and more.
Authentic flavor customers crave.
Wide variety of options, sizes and flavors.
Italian Sausage
Made with always fresh, never-frozen meat, coarse-ground and held for 24 hours in our signature spice blends, then finished off with a hand-pulled appearance and oven-roasted flavor.
Beef and Pork Topping
Great for pizzas, flatbread, calzones and more. Our beef and pork toppings are hand-crafted for an always-premium look and texture.
Pepperoni
America's favorite pizza topping gets the authentic Italian experience with FONTANINI® Pepperoni. No two slices are exactly the same, but the flavor is always premium.
Specialty
With exciting and unique choices like Andouille Sausage or Sliced Meatballs, you can find anything your customers want.
All Natural
Flavor, texture and performance never gets lost in our all natural ingredients and spices.
Request a Sample
THANK YOU for your interest
We've received your inquiry. A Hormel Foodservice representative will be in touch with you shortly.

NEW Fontanini®
Cup & Char Sausage
Our newest sausage topping sensation adds a distinctive flair to your pies with its signature Italian flavoring and uniquely crispy, caramelized edges.
*Minimally processed. No artificial ingredients.