When you can't predict what tomorrow will bring, the best you can do is be prepared. Cue our line of fully prepared meats that come to you slow-smoked, flame-seared, seasoned and marinated—saving you some serious time in the kitchen.
Just say when.
THANK YOU for your interest
We've received your inquiry. A Hormel Foodservice representative will be in touch with you shortly.

Your Peace of Mind, Hours in the Making.
We're here to lighten the load. To give you assurance as well as a head start in the kitchen. To add impressive meats to already impressive menus. We make sure you have a protein on hand that does exactly what it needs to—and is prepared exactly the way you would have every single time.
Meet the Meat That's Ready Now.
Meet the Meat That's Ready Now.
Perfectly preparing meats takes hours of work. That's why we do it for you. Every protein is fully prepared, but always with the craft and care that you would use.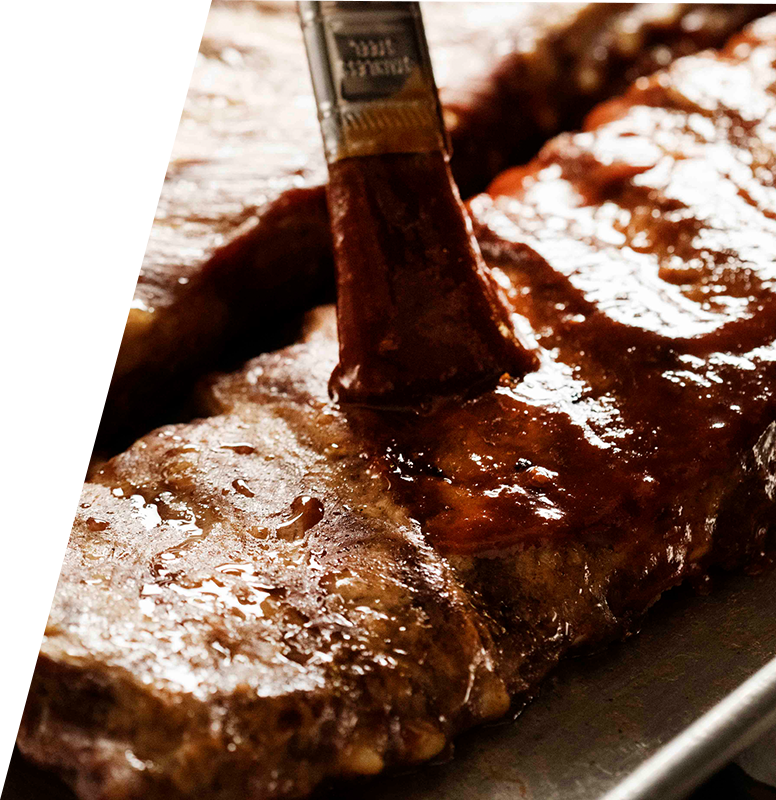 Slow-Smoked

Serve tender and moist ribs, brisket, pork and chicken—each carefully slow-smoked over real, select hardwoods. No equipment, pit master or family recipe required.

See All Slow-Smoked

Flame-Seared

First we sear, then we slow-cook our chicken, pork, beef and turkey for hours. The proof is perfect caramelization on the outside and tender, juicy taste on the inside.

See All Flame-Seared

Globally Inspired

Using authentic spices and marinades with respect for traditional cuisines, we cook our pork, chicken and beef low and slow to create options like pork carnitas and chicken tikka masala.

See Globally Inspired
Explore The Collection
Explore The Collection
There's a lot you can choose from, so let's make it easy. Take a look through the category you're interested in to see a more focused set of proteins.
Menu Ideas from kitchens like yours
Menu Ideas from kitchens like yours
Get inspiration and insight from others who are menuing these proteins.
TIKKA-CINI
Arancini with CAFÉ H® Chicken Tikka Masala and a coconut cream tomato chutney sauce.

Inspired by Alena S. & Alison D.
RAYOS DEL SOL
Toasted Brioche bread stuffed with CAFÉ H® Chicken Tinga, layers of Colby Jack cheese, and a side of guacamole and queso.

Inspired by Ryan R., Steve T., & Jim W.
AMERICAN DREAMY ARANCINI
Arancini with AUSTIN BLUES® Chopped Brisket and barbeque sauce, with a side of BBQ mayo.

Inspired by Ben B.
YOU WANNA PIECE OF ME? BRISKET PIE
An untraditional pie made with layers of AUSTIN BLUES® Sliced Beef Brisket, cheddar cheese, bacon, barbeque sauce and mac and cheese.

Inspired by Angelo G. & Paul C.