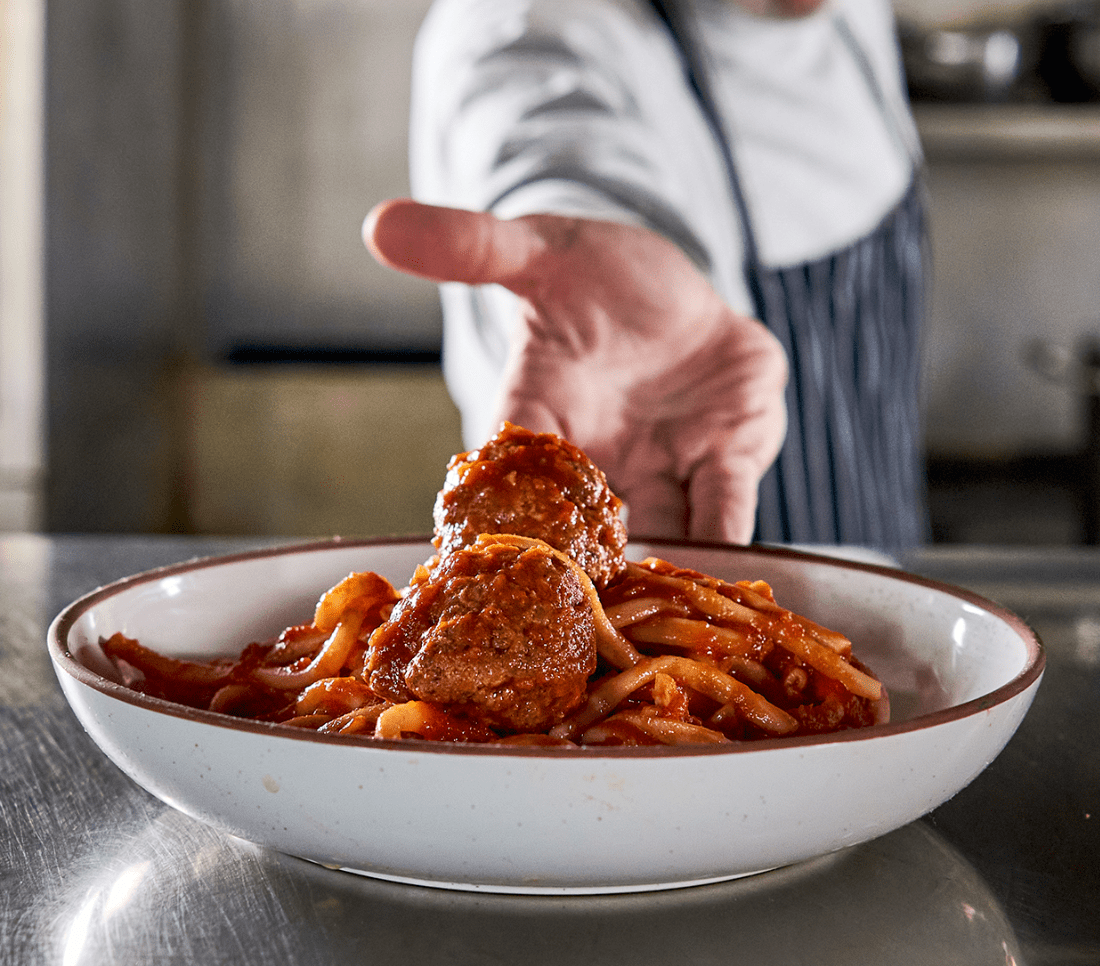 Premium
Meatballs
Made with quality ingredients for exceptional taste, FONTANINI® and MAMMA-RANNE'S® Meatballs offer genuine, straight-from-the-kitchen flavor that can't be beat.


A perfected, authentic recipe, untouched for generations.
Ground in-house with an exclusive blend of Romano and ricotta cheese, specially aged just for our meatballs.
Beef, pork, chicken and Halal-certified options appeal to any patron.
A wide range of sizes suit pastas, subs, pizzas—anything you can imagine.
Request a Sample
THANK YOU for your interest
We've received your inquiry. A Hormel Foodservice representative will be in touch with you shortly.

Garlic Knot Meatball Sliders
FONTANINI® Halal Chicken and Beef Meatball rolled in marinara sauce, topped with melted cheese and sandwiched in a garlic knot.
*Minimally processed. No artificial ingredients.