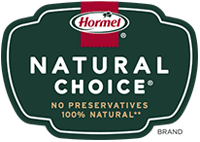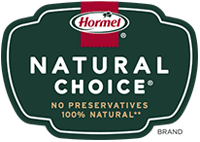 People aren't just asking for foods with simple, clean ingredients and no preservatives, they're expecting it. NATURAL CHOICE® Meats deliver. No artificial ingredients, added preservatives or MSG – just 100% natural** and great tasting meats.
THANK YOU for your interest
We've received your inquiry. A Hormel Foodservice sales representative will be in touch with you shortly.

100% Natural**
Simple, clean ingredients with no artificial ingredients or added preservatives and minimally processed.

On Trend
Allows you to offer the "better-for-you" options your customers are demanding every day.

Appealing
Everything about NATURAL CHOICE® Meats says premium by delivering on appearance, texture and flavor.
NATURAL CHOICE® Pecanwood Smoked Ham
It begins with a unique cut – a whole muscle with an artisanal shape. Then we smoke it over real pecanwood chips for tremendous, attention-getting flavor.
Product Line
Product Line
Menu Inspiration
Menu Inspiration
**Minimally processed, no artificial ingredients