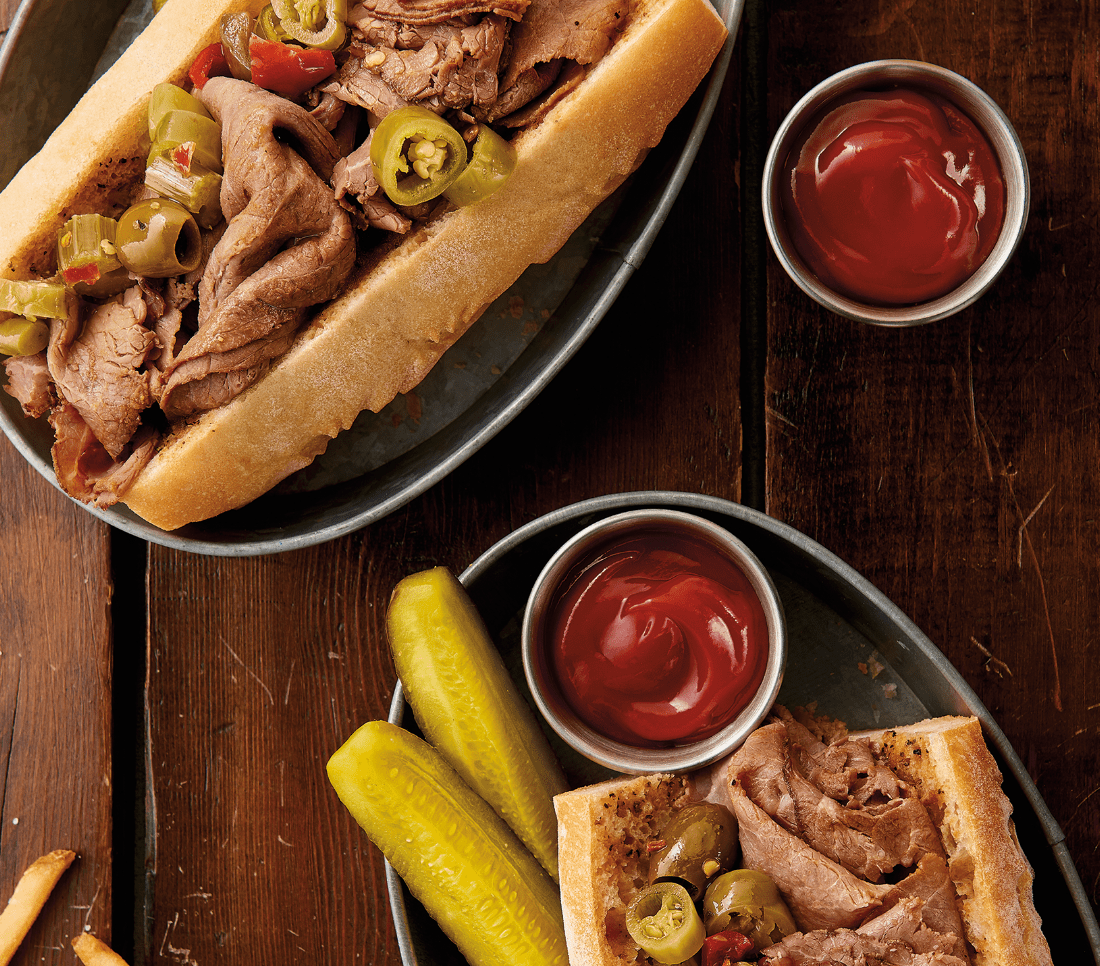 ITalian Beef
& Pot Roast
Delicious Italian beef, oven-roasted for a caramelized exterior and tender, juicy interior. And classic pot roast, starting with fresh, seasoned beef chuck and cooked low and slow for hours.


Hearty, delicious flavor that appeals to palates far and wide
Easy to prep: No need to commit hours of oven time
Italian Beef
Hand-trimmed, flat outside rounds are oven-roasted, then sliced paper-thin. Available with or without our house-made au jus gravy, made from the drippings of our roasted beef.
Pot Roast
Tender enough to pull apart and packed with rich flavor. We start with fresh beef chuck, seasoned with a special blend of spices, then cooked low and slow for hours.
Request a Sample
THANK YOU for your interest
We've received your inquiry. A Hormel Foodservice representative will be in touch with you shortly.

Italian Beef Hoagie
Italian Beef hoagie with pepperoncini peppers, giardiniera and FONTANINI® Italian Beef. Served with a side of pickle spears.
*Minimally processed. No artificial ingredients.