Walking Esquites
Walking Esquites
This build combines Walking Tacos (who doesn't love a walking taco?) with esquites, or Mexican Street Corn salad as you might know it, and our CAFÉ H® Pork Carnitas to make Walking Esquites. Despite the title, you'll be running to try this idea.
INGREDIENTS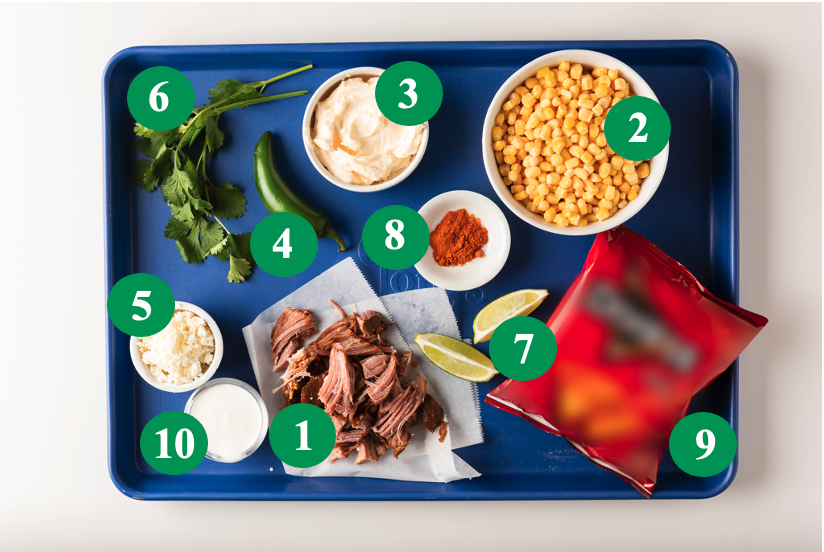 Cilantro
Lime
Ground cayenne pepper
Single-size bagged chips
Queso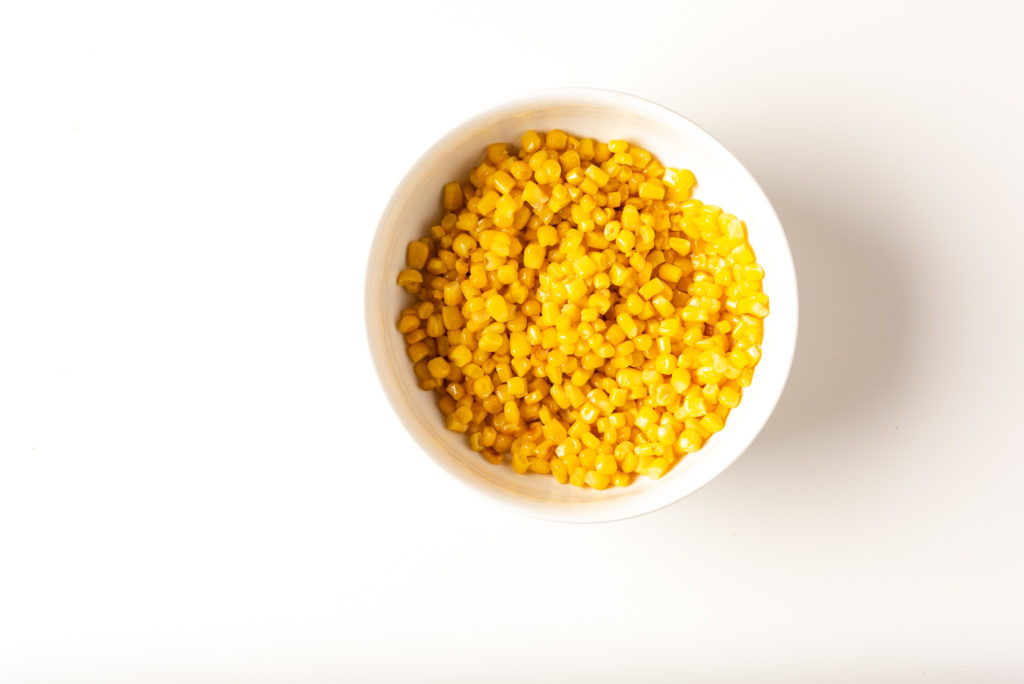 STEP ONE
We'll start by making the Mexican street corn salad, or esquites. Grab the corn kernels and put them in a big bowl.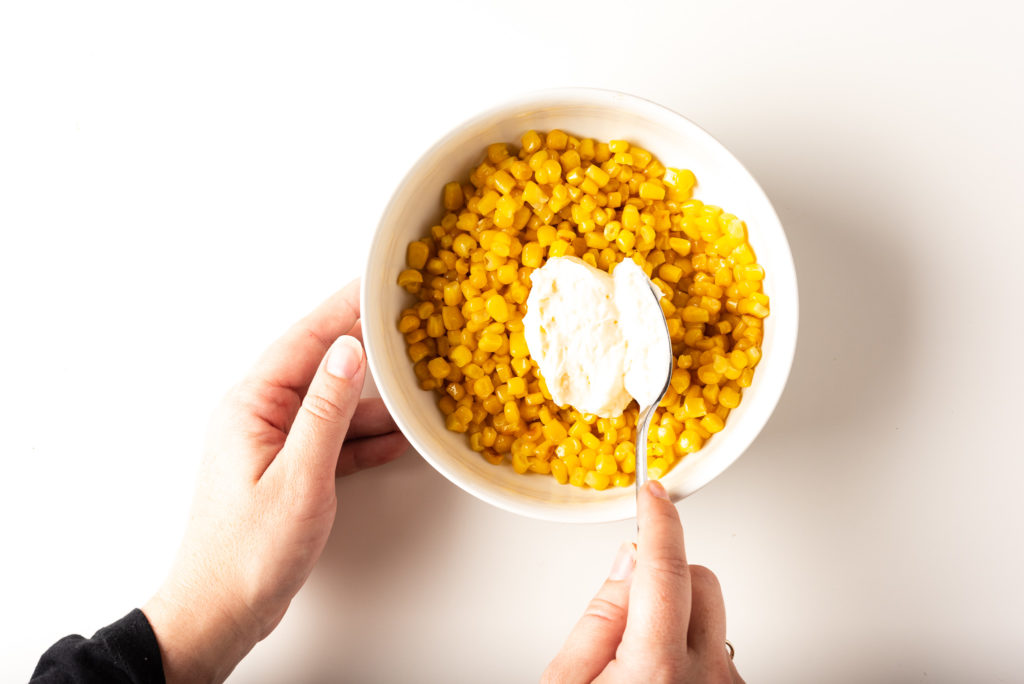 STEP TWO
Then, spoon the mayonnaise into the bowl and mix in with the corn until it's coated thoroughly.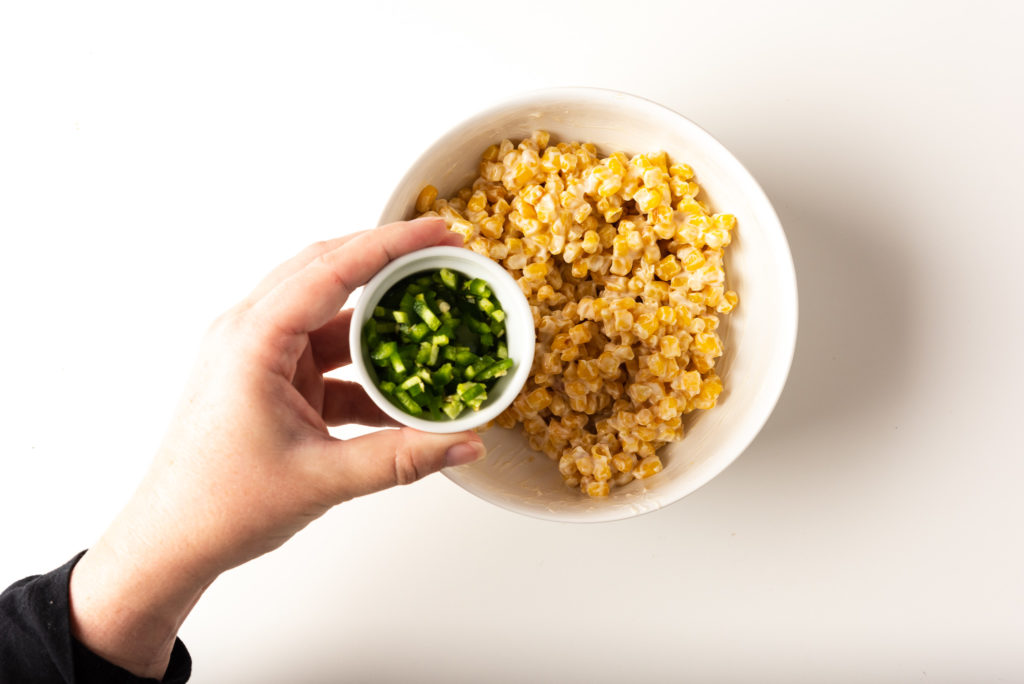 STEP THREE
Dice up the jalapeño and mix it in with the corn.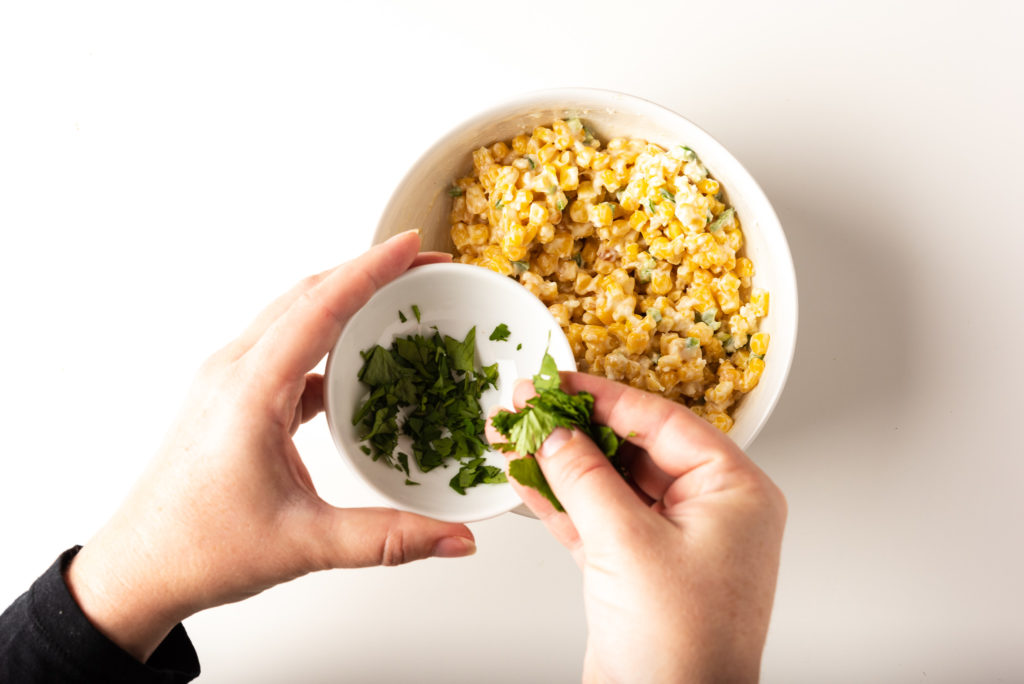 STEP FOUR
Next, do the same with the cotija cheese and parsley.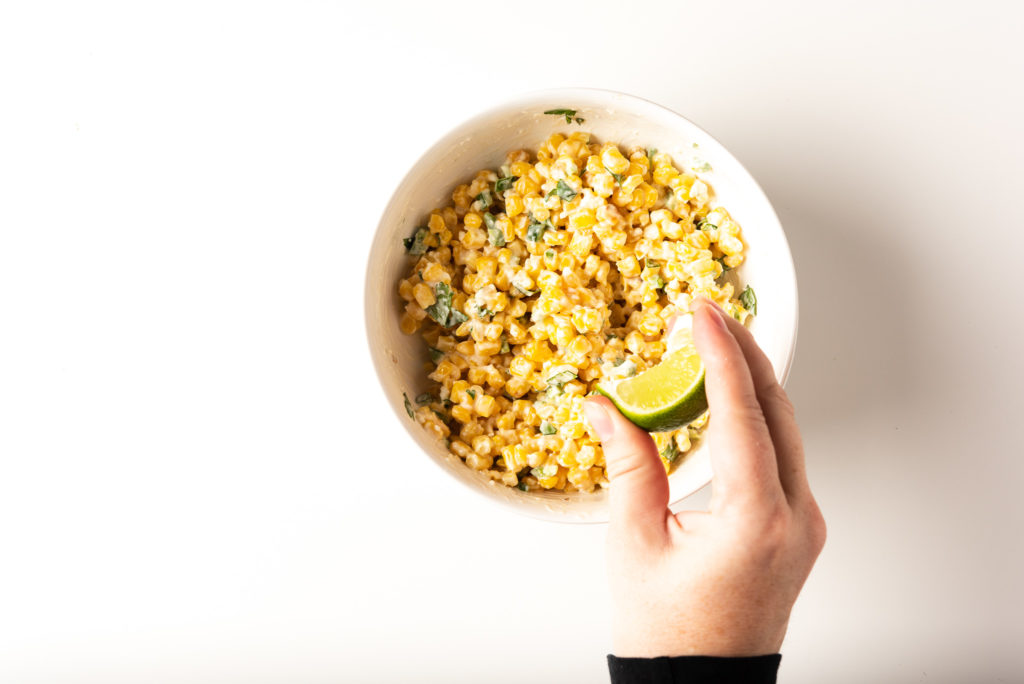 STEP FIVE
Cut up the lime and squeeze about two slices over the corn salad.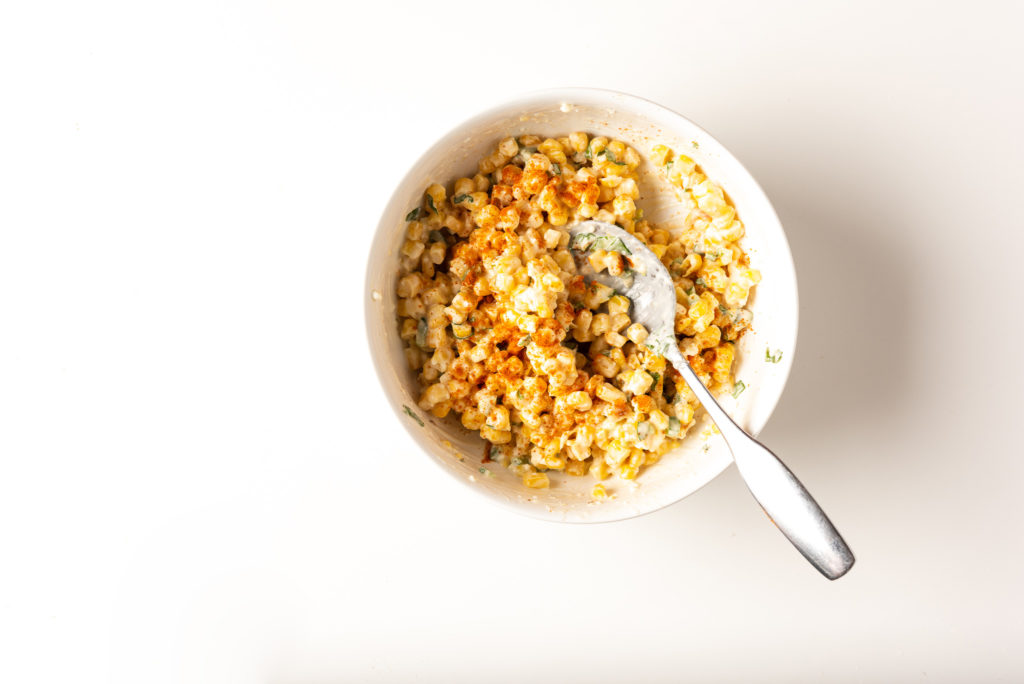 STEP SIX
To round out the esquites, sprinkle in the ground cayenne pepper and mix everything together.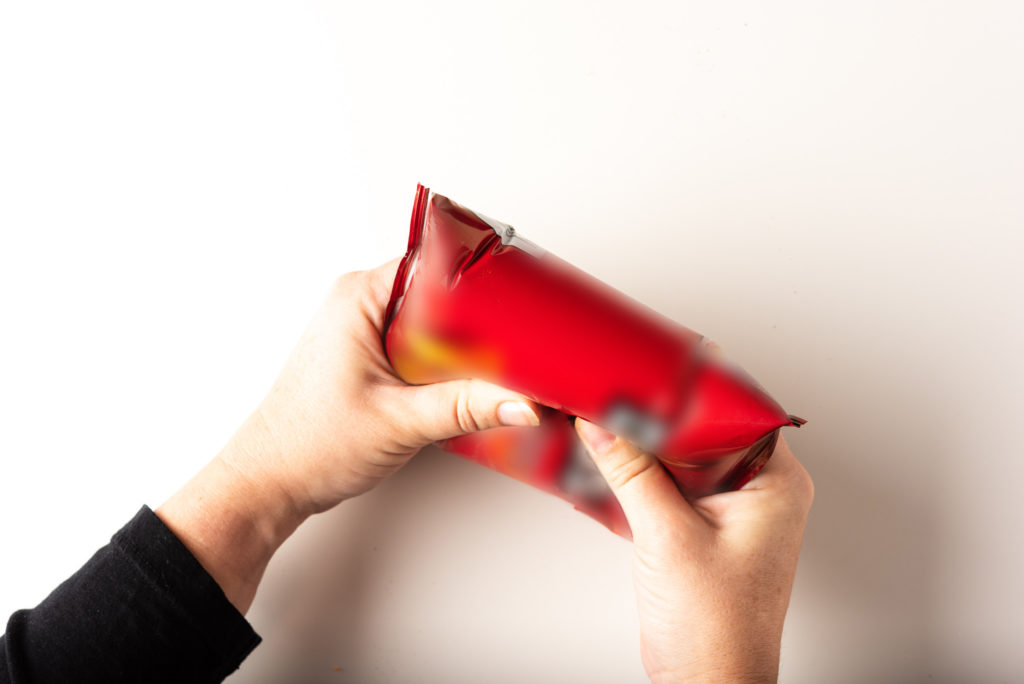 STEP SEVEN
Moving onto the chips, grab the bag and start by breaking the chips up. Then, open the bag to start adding in your other ingredients.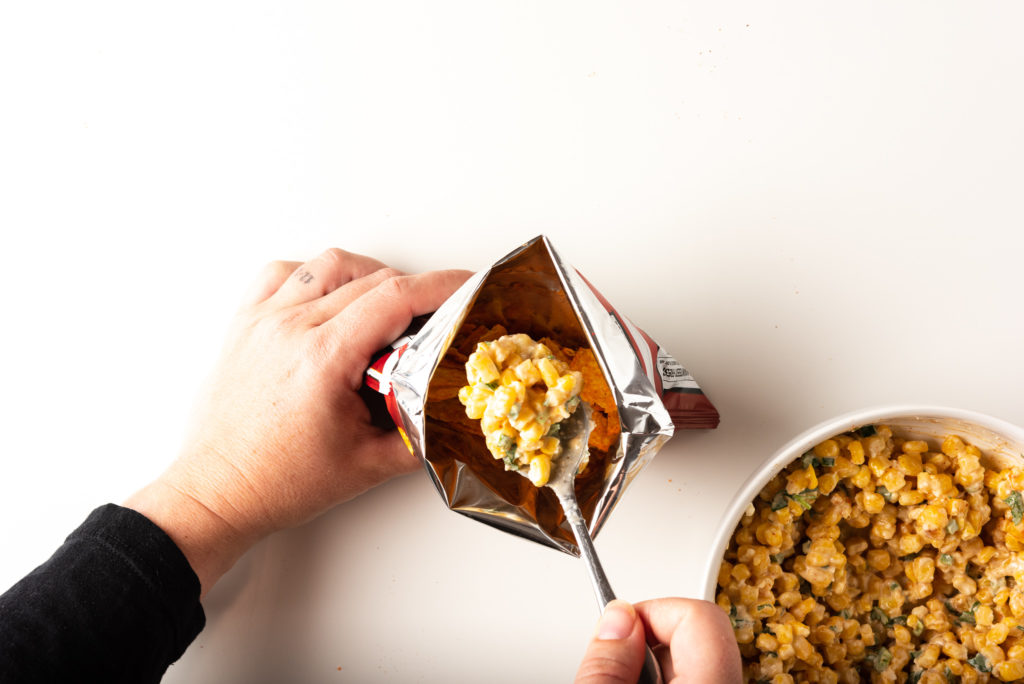 STEP EIGHT
Scoop in the esquites, or Mexican street corn salad.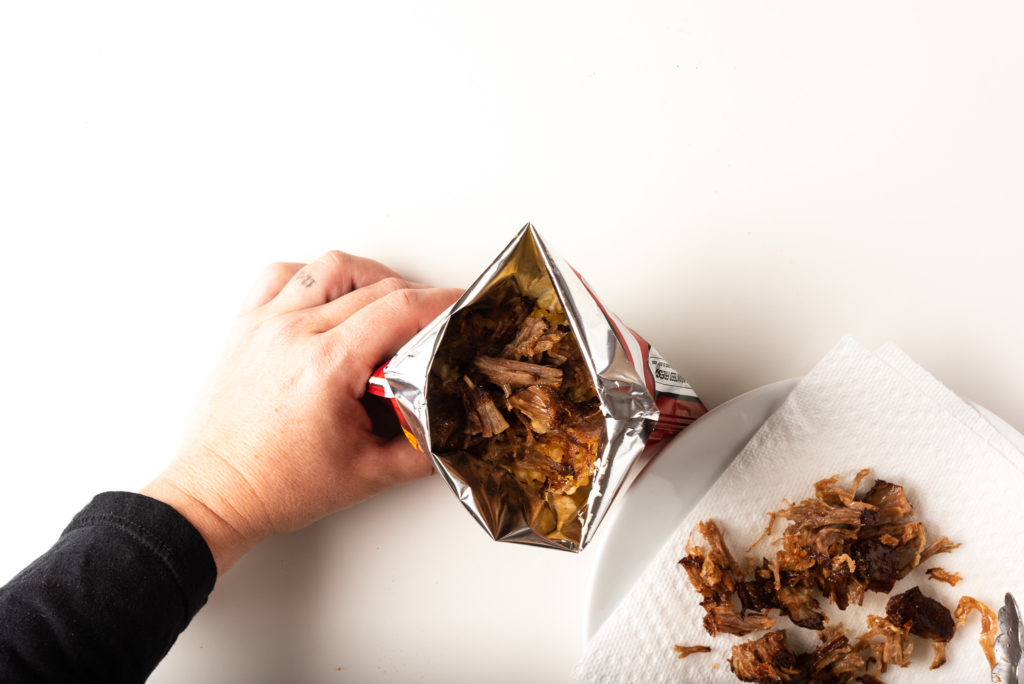 STEP NINE
Then, fry the CAFÉ H® Pork Carnitas in a skillet on medium-high and layer them on top of the corn.
STEP TEN
Finally, drizzle with queso and mix everything together in the bag.
---
Related Content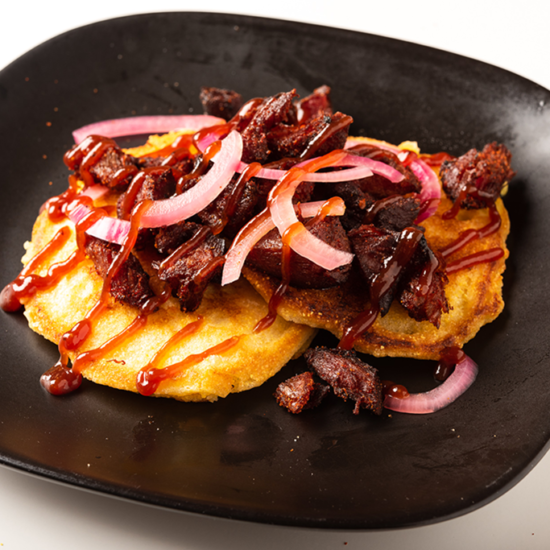 Burnt Ends Plate
Kansas City meets Austin in this mouthwatering Burnt Ends Plate. You'll love the balance of super savory AUSTIN BLUES® Pecanwood…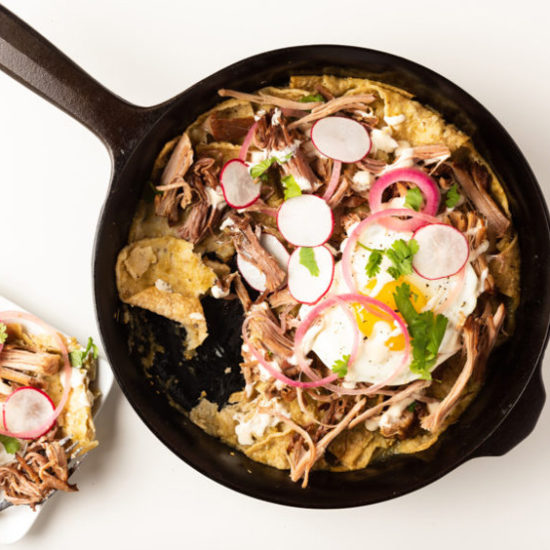 Chilaquiles
Chilaquiles are hard to beat—but fun to customize. This version takes the traditional eggs + chips + salsa verde equation…