Crispy Pierogies
Crispy Pierogies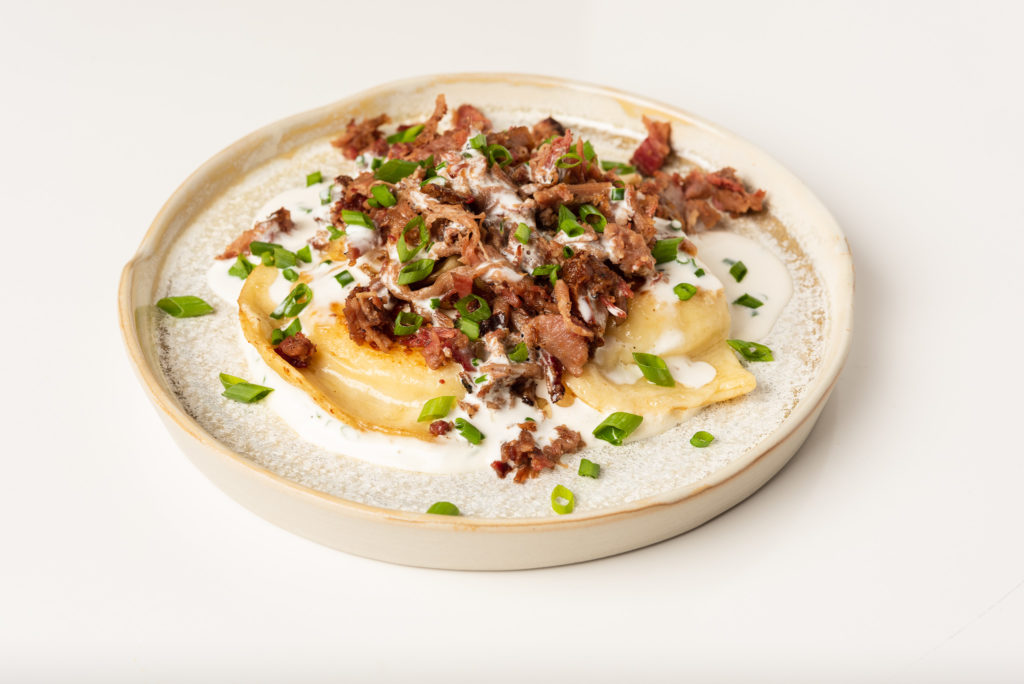 Give pierogies an upgrade by topping them with AUSTIN BLUES® Chopped Brisket for the perfect appetizer or entrée. A creamy, herby buttermilk mayo ties it all together.
INGREDIENTS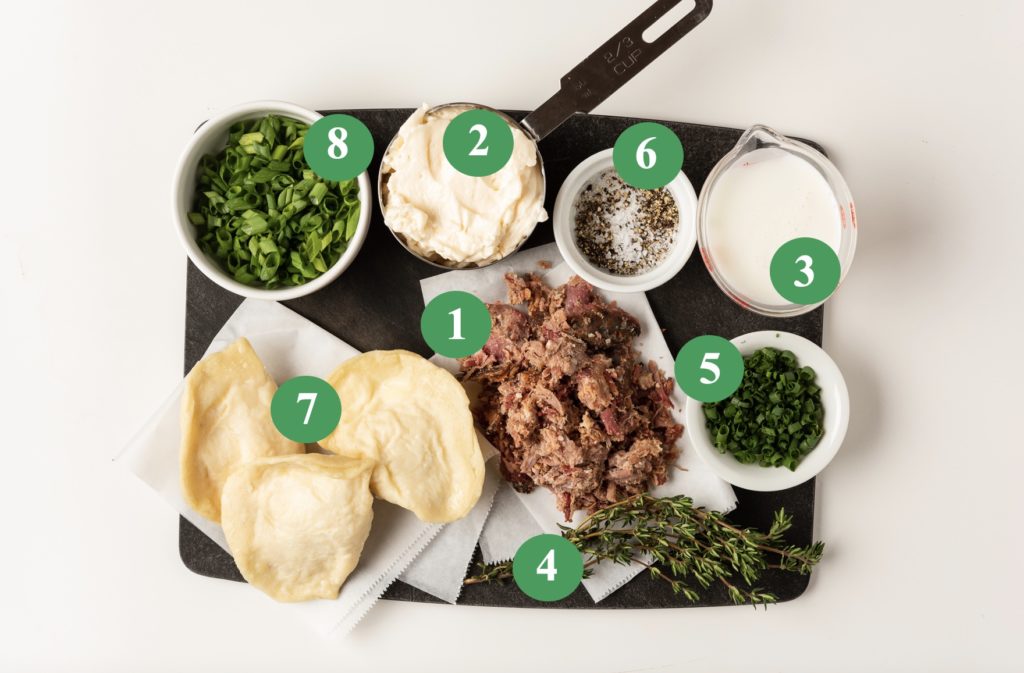 Fresh chives
Salt & pepper
Cheddar pierogies
Green onions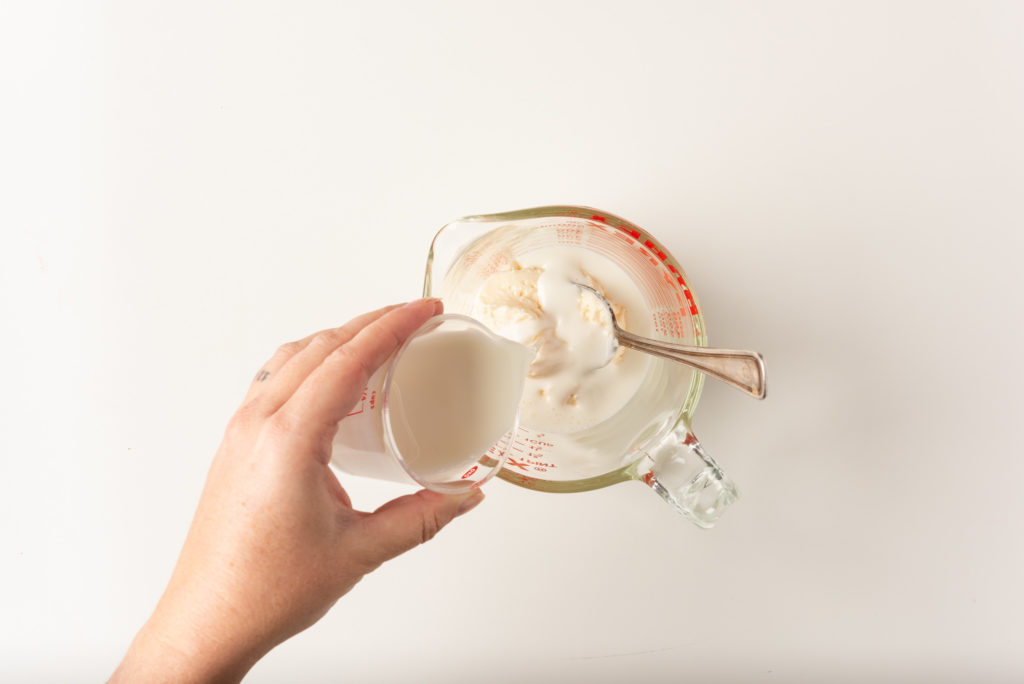 STEP ONE
Start by making buttermilk-herb mayo. Combine mayo and buttermilk in a small bowl.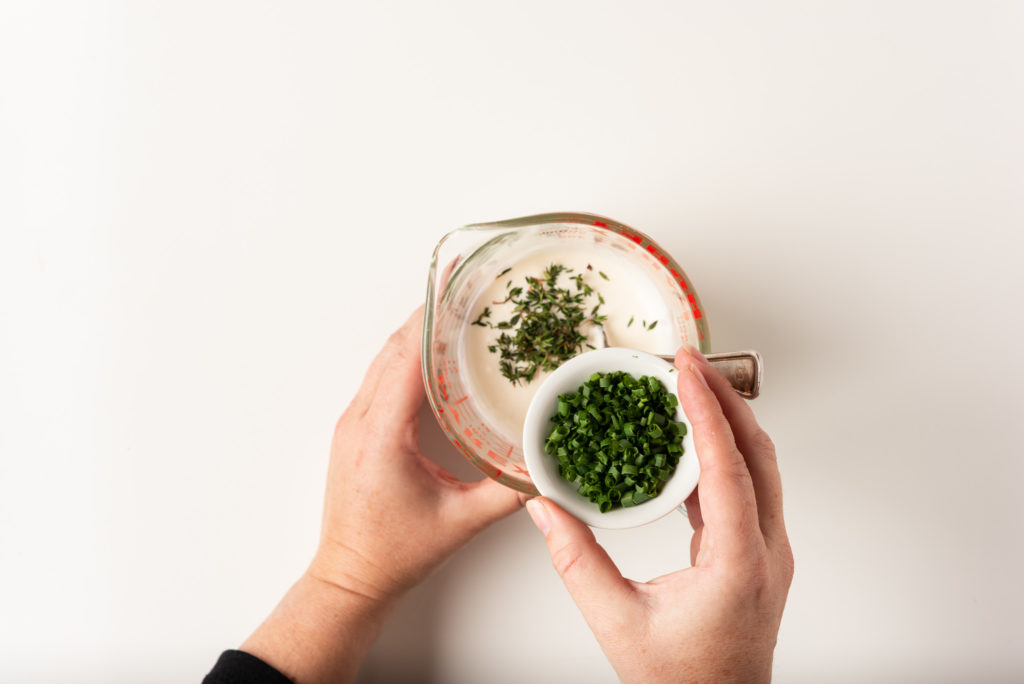 STEP TWO
Add in finely chopped chives and thyme. Stir to mix well.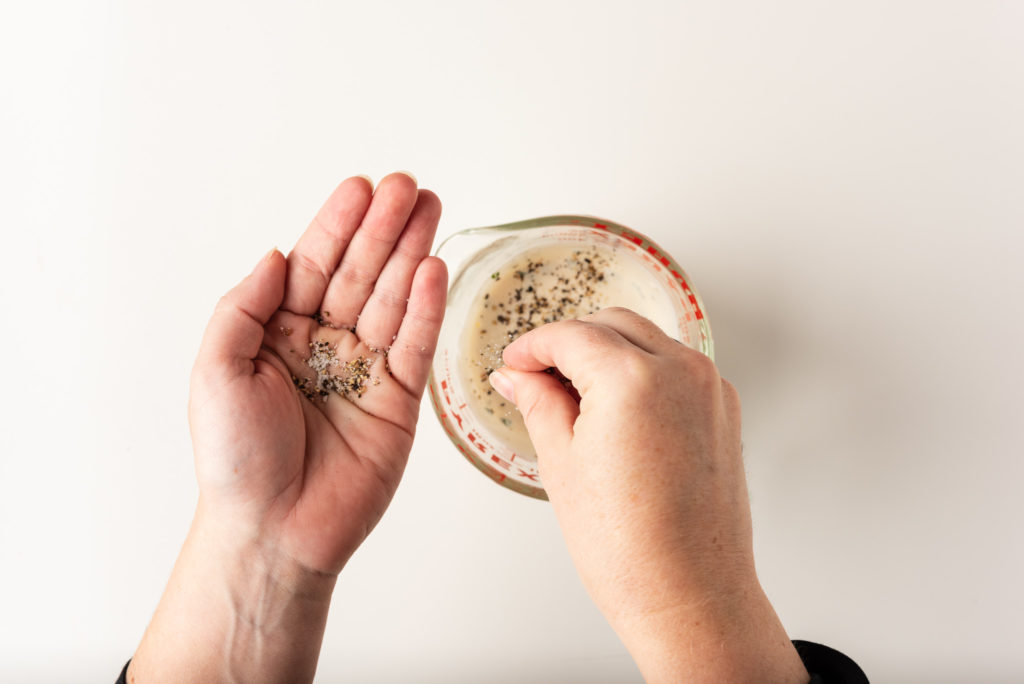 STEP THREE
Add salt and pepper to taste.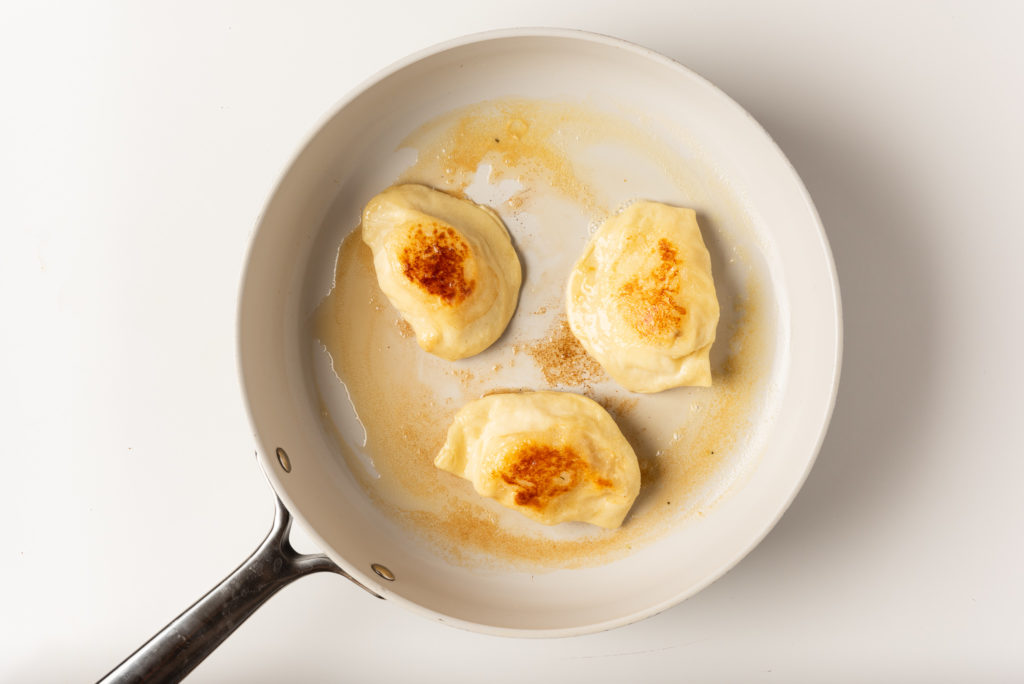 STEP FOUR
Set dressing aside. Heat oil on medium-high heat in a skillet. Add pierogies and cook until crispy. Flip to make crispy on both sides.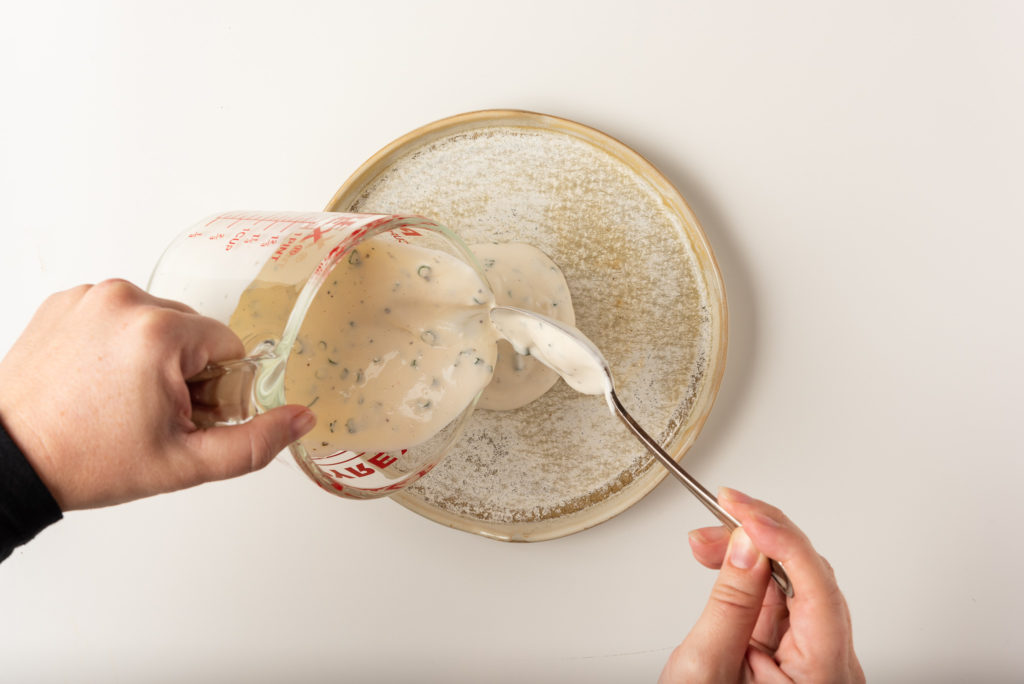 STEP FIVE
Remove pierogies from pan and add AUSTIN BLUES® Chopped Brisket to crisp up. Start to assemble the dish by layering a spoonful of buttermilk-herb mayo on a plate.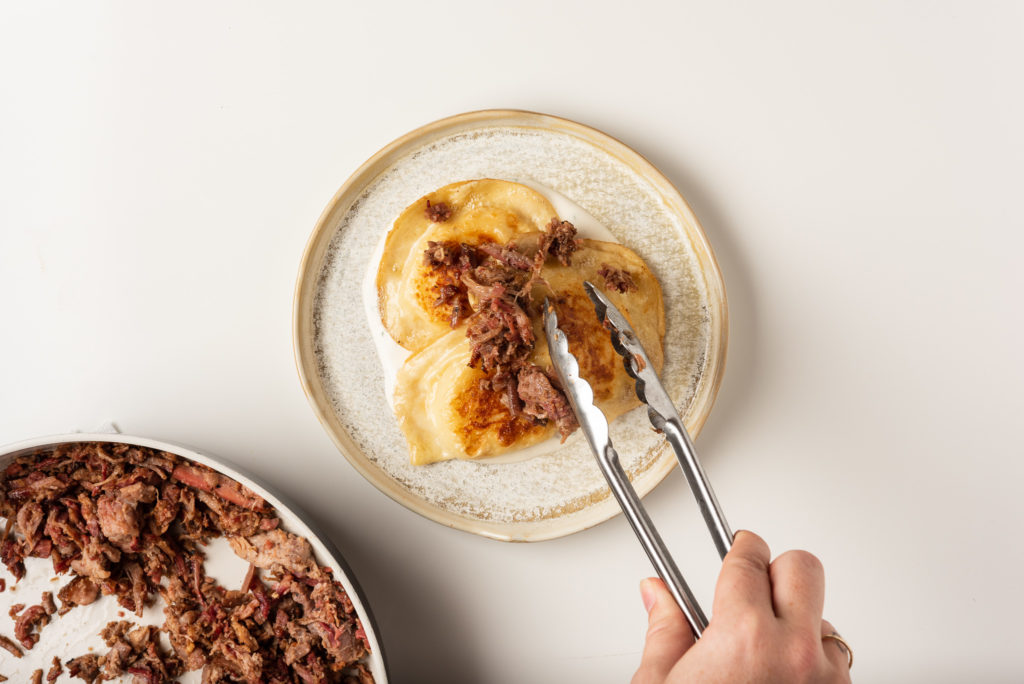 STEP SIX
Add pierogies to plate and top with AUSTIN BLUES® Chopped Brisket.
STEP SEVEN
Finish by sprinkling the dish with thinly sliced green onions.
---
Related Content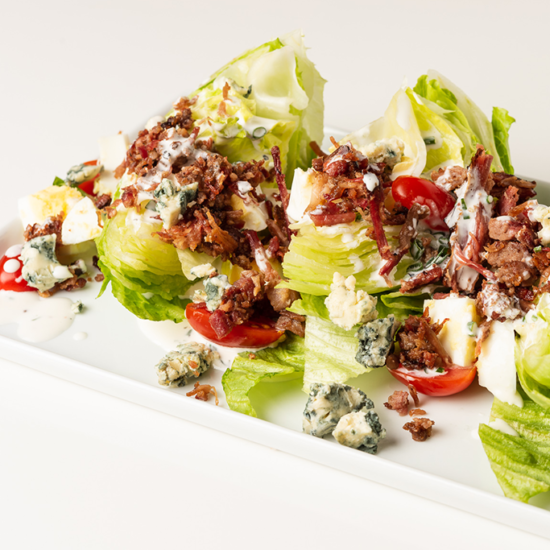 Buttermilk Brisket Cobb
Traditional Cobb Salad gets a delicious twist with AUSTIN BLUES® Chopped Brisket. INGREDIENTS BUTTERMILK-HERB MAYO Yields 1 cup. STEP ONE…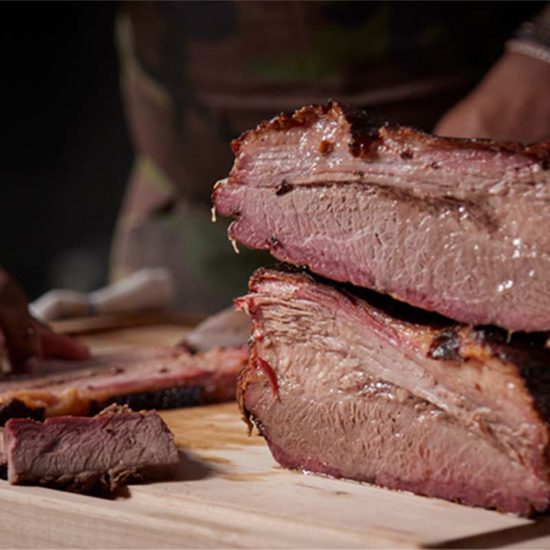 Why Brisket is Here to Stay
FROM GROWING TREND TO MENU MUST HAVE: Not that long ago, Texas-style brisket was an inexpensive workingman's meal found in…