Why Brisket is Here to Stay
FROM GROWING TREND TO MENU MUST HAVE:
Why Brisket is Here to Stay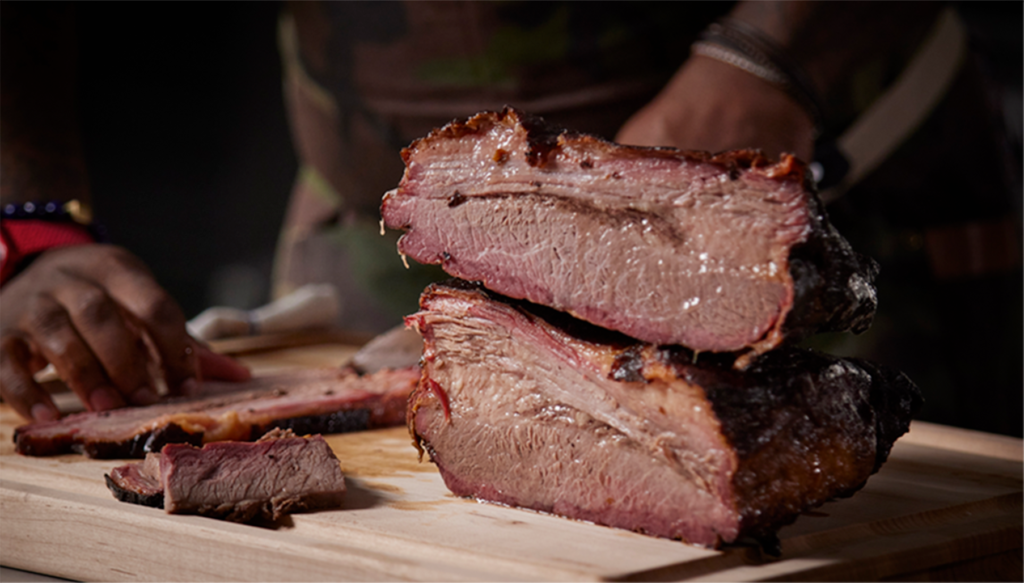 Not that long ago, Texas-style brisket was an inexpensive workingman's meal found in roadside BBQ joints. Now we're seeing it show up, well, pretty much everywhere. From fast food restaurants to fine dining establishments, brisket is drawing in diners across the board.
What makes it so appealing? And how can you get a slice of that big, profitable brisket pie? We set out to answer these questions and more so you can figure out how to best incorporate it into your menu.
The Good:
There's a reason your diners LOVE brisket: it's downright delicious. The slow-smoked flavor. The juicy, melt-in-your-mouth texture. Smoked brisket is completely unmatched in the protein world, and that's what makes it such a stand-out option.
Diners see smoked brisket on menus and they know a considerable amount of time and care went into making it. Whether you serve it as an LTO or a mainstay dish, any smoked brisket dish will pretty much sell itself. The only challenge is the effort it takes to get it right.
The Bad:
Brisket is a tough cut of meat that requires a notoriously long time to prepare. It must be smoked low and slow to break down the connective tissue, render the fat and tenderize appropriately. And that can mean investing in expensive smokers and highly skilled labor — luxuries that today's kitchens often lack.
So, yes, smoking brisket can be a lot of extra work. But the meticulous care that goes into preparing brisket will always be eclipsed by the delicious joy it brings your patrons. And the lofty prices they're willing to pay for it.
The Profitability
Let's start with the facts. Brisket has shown a 4-year growth rate of 23%, demonstrating the fastest growth in the BBQ protein category1. Knowing that its popularity continues to gain traction and people are willing to pay "top dollar" to enjoy it2, there's never been a better time to get or expand it on your menu.
Better yet, you don't need to invest in more equipment or staff to make it happen. Fully cooked proteins have been gamechangers in the face of ongoing labor challenges and the demand for exceptional quality has only made premium products even better. Our smoked brisket is no exception.
How We Can Help
What if we told you there's a way to enjoy the profits of meticulously crafted brisket without all the work? Our AUSTIN BLUES® Line delivers scratch-quality brisket that's slow smoked to juicy perfection every time.
Seasoned pitmasters spend up to 16 hours smoking it over a blend of hickory and oak logs sourced from Texas. For you that means all the authentically crafted brisket your dishes and diners deserve. In fact, the care and time we put into our process is what truly sets our brisket apart from the rest.
Want to learn more about our time-honored process? Check out this video where Executive Chef Lamar Moore shows us why you should never cut corners.
Schedule a Sampling
From delicious versatility all across your menu to the pride you get from serving smoked brisket done right, we can help you take advantage of this menu essential with relatively little investment. Get in touch and let's start a conversation about what adding brisket to your menu can do for you.
1 Datassential, 2022
2 Marketplace, 2021
---
Related Content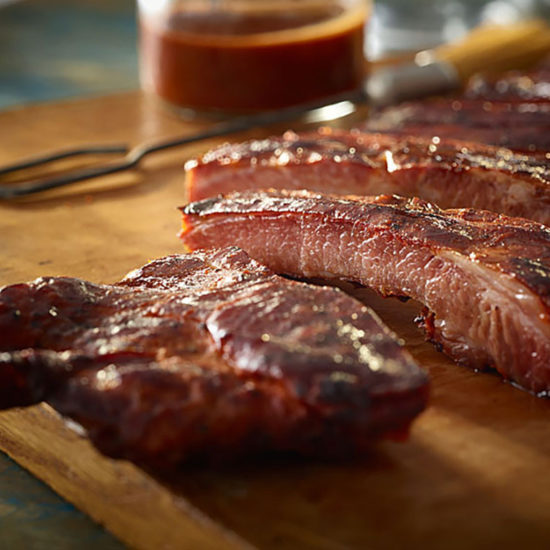 Wood + BBQ 101
When it comes to the meticulous tradition of smoking meat, the secret is in the wood. Whether it's Pecanwood, Cherrywood…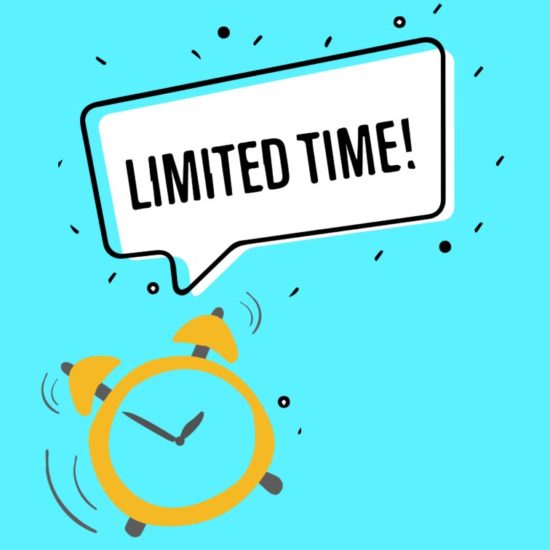 The Power of the LTO
Limited Time Offers. The big LTO. From those mint green shakes to pumpkin spice everything to saucy rib sandwiches, LTOs…