Buttermilk Brisket Cobb
Buttermilk Brisket Cobb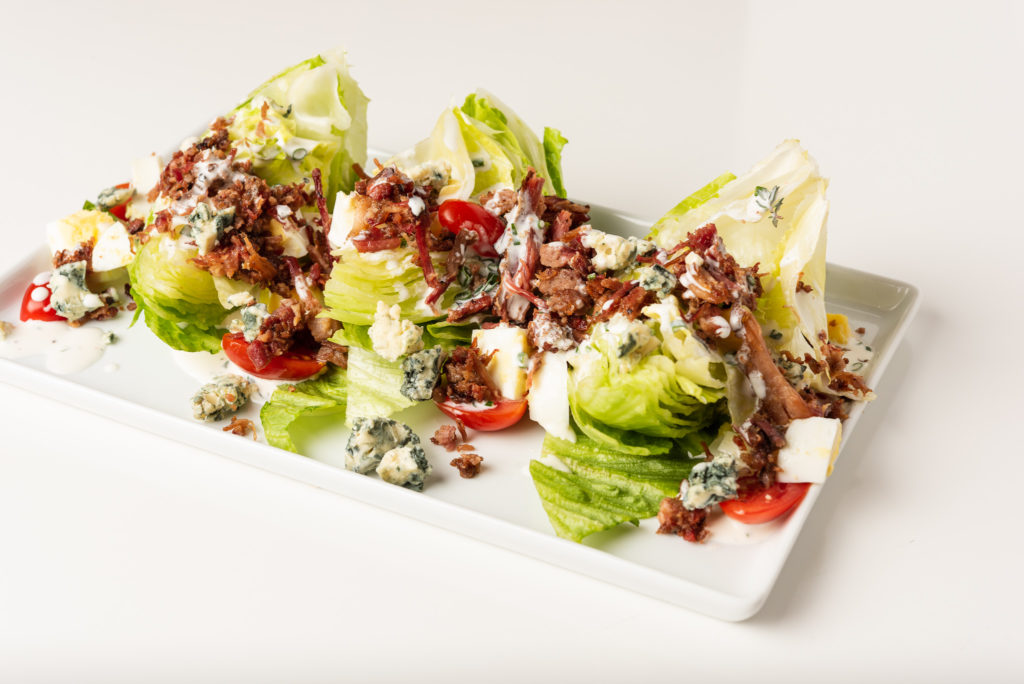 Traditional Cobb Salad gets a delicious twist with AUSTIN BLUES® Chopped Brisket.
INGREDIENTS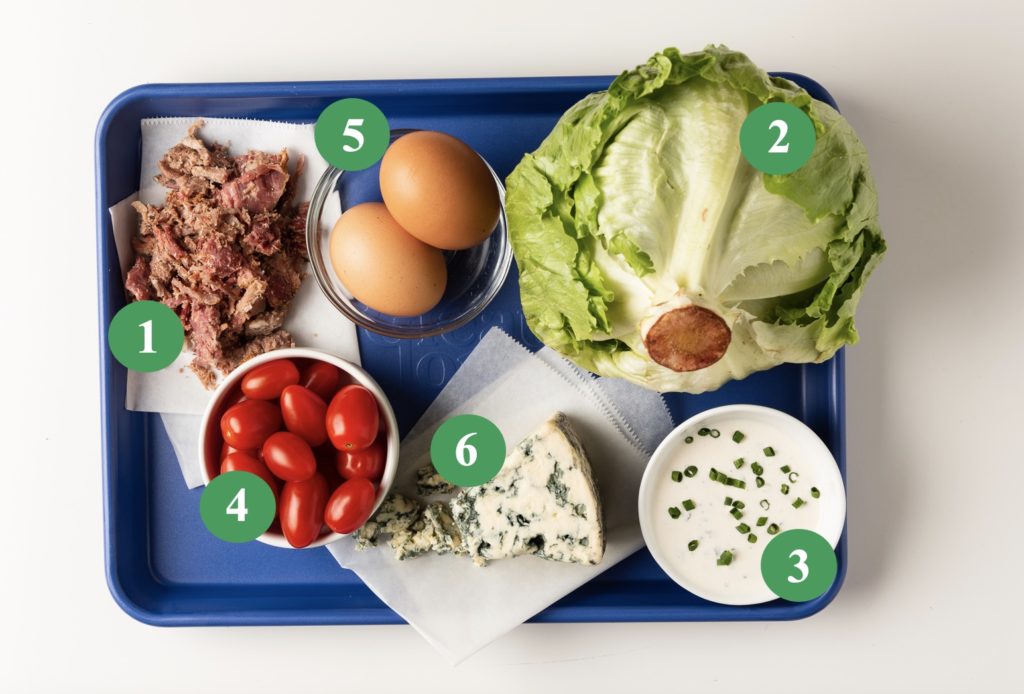 Cherry tomatoes
Hard-boiled eggs
Bleu cheese
BUTTERMILK-HERB MAYO
Yields 1 cup.
Buttermilk 1/4 cup
Mayonnaise 2/3 cup
Fresh chives, minced 1½ tablespoons
Fresh thyme, minced 1½ tablespoons
Cracked black pepper ¼ teaspoon
Kosher salt ½ teaspoon
Mix all ingredients in a mixing bowl until thoroughly combined.
Transfer to appropriate container, cover, label and date.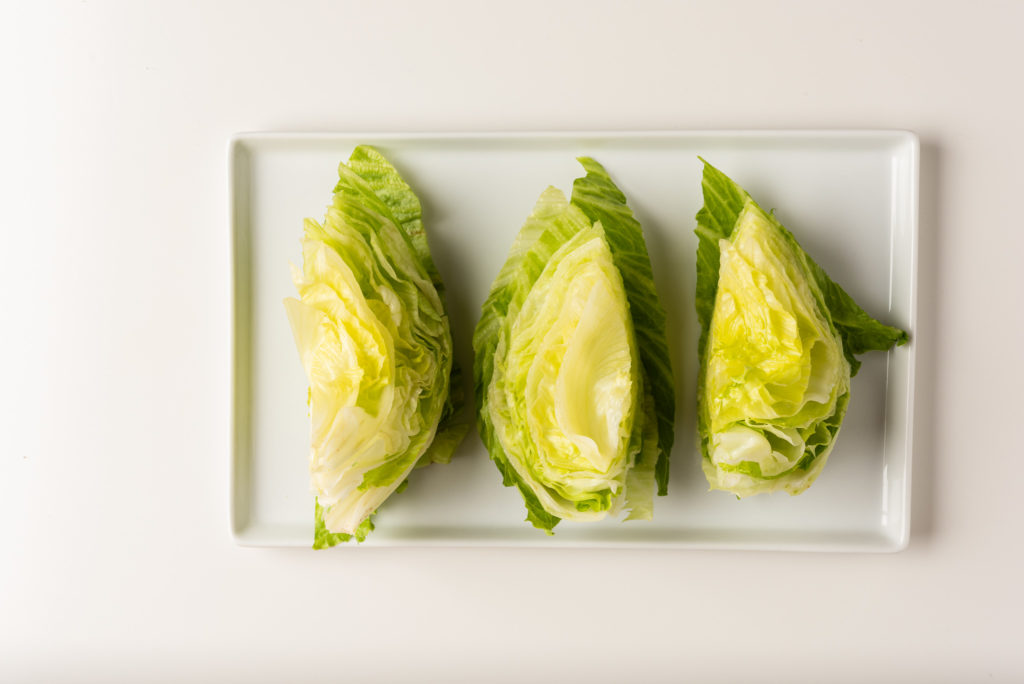 STEP ONE
Cut one head of iceberg lettuce into large wedges.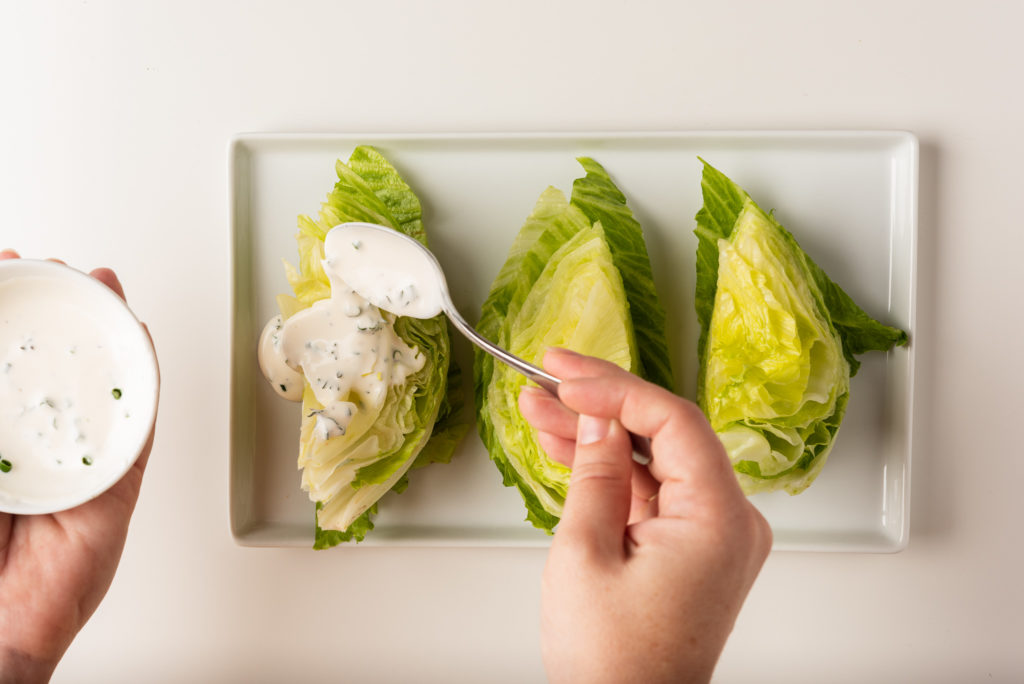 STEP TWO
Drizzle buttermilk-herb mayo over iceberg lettuce wedges.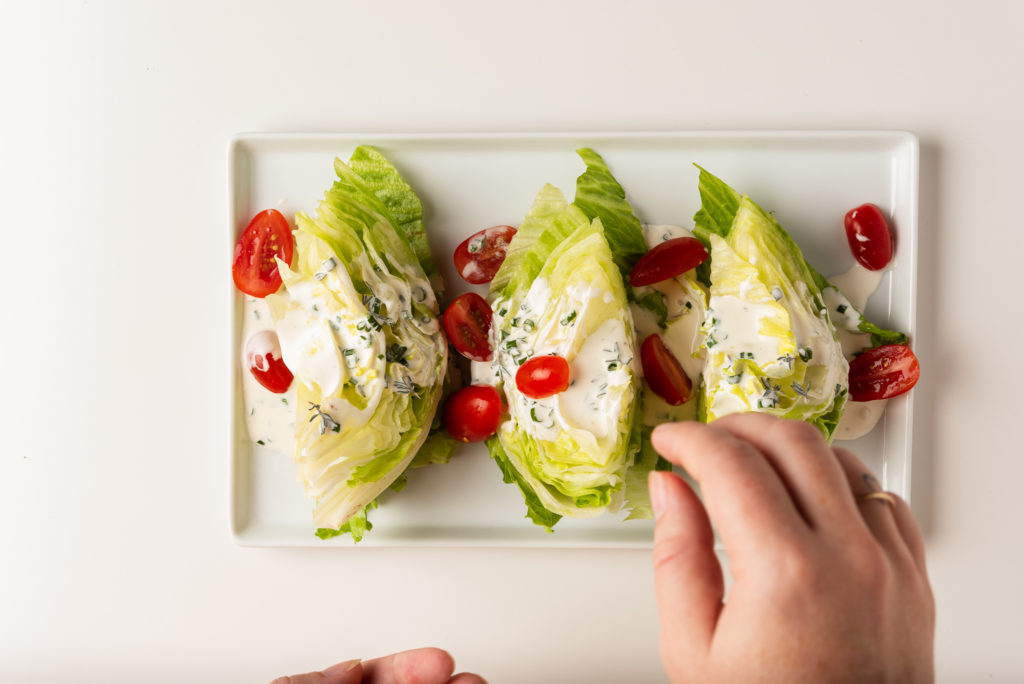 STEP THREE
Slice cherry tomatoes in half and spread evenly over dressed lettuce.
STEP FOUR
Roughly chop hard boiled eggs and add to salad.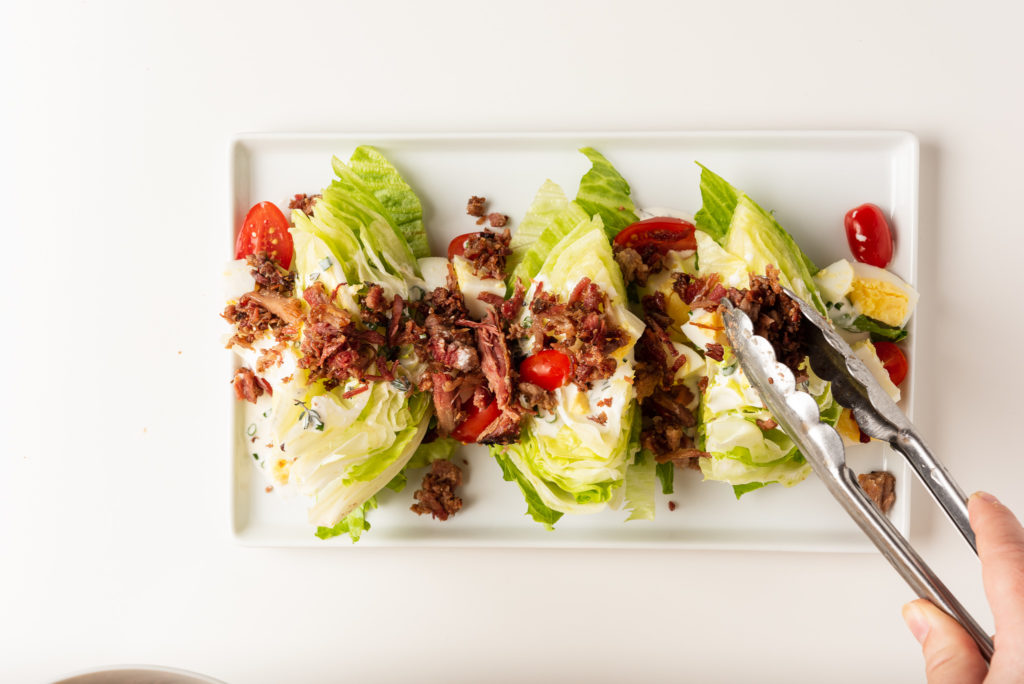 STEP FIVE
Dice up AUSTIN BLUES® Chopped Brisket and cook in a medium hot skillet with oil until slightly crispy. Add to salad.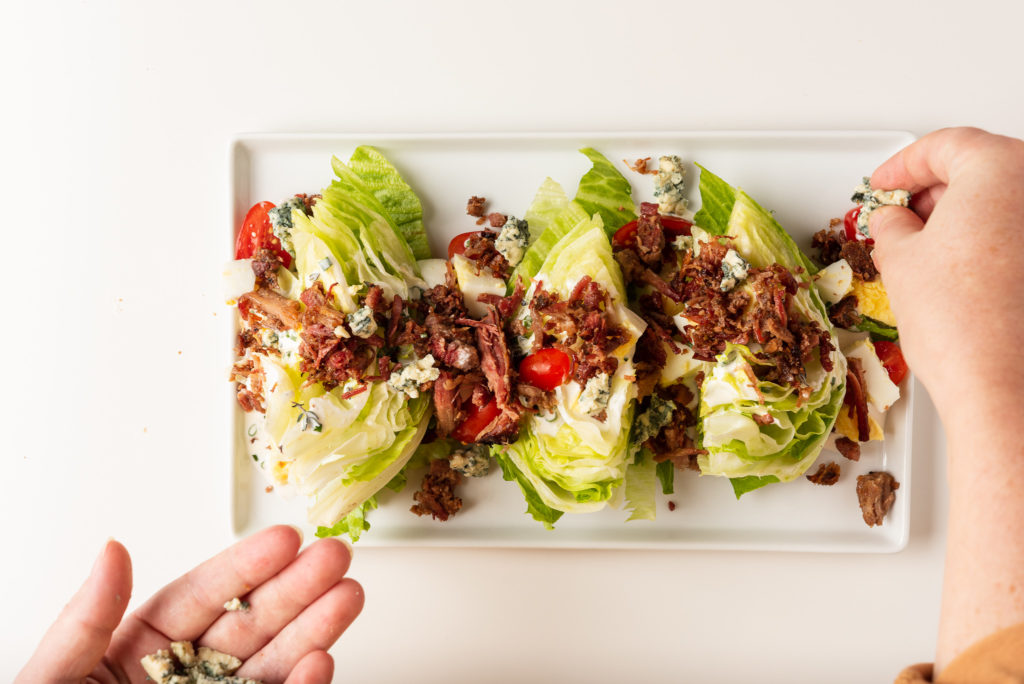 STEP SIX
Finish by topping salad with crumbled Bleu cheese.
---
Related Content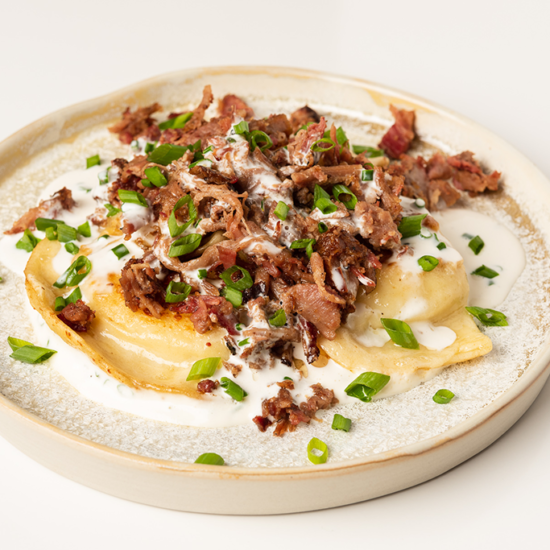 Crispy Pierogies
Give pierogies an upgrade by topping them with AUSTIN BLUES® Chopped Brisket for the perfect appetizer or entrée. A creamy,…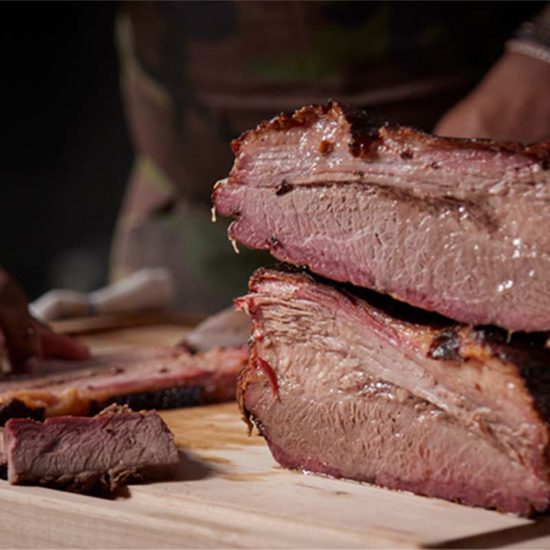 Why Brisket is Here to Stay
FROM GROWING TREND TO MENU MUST HAVE: Not that long ago, Texas-style brisket was an inexpensive workingman's meal found in…