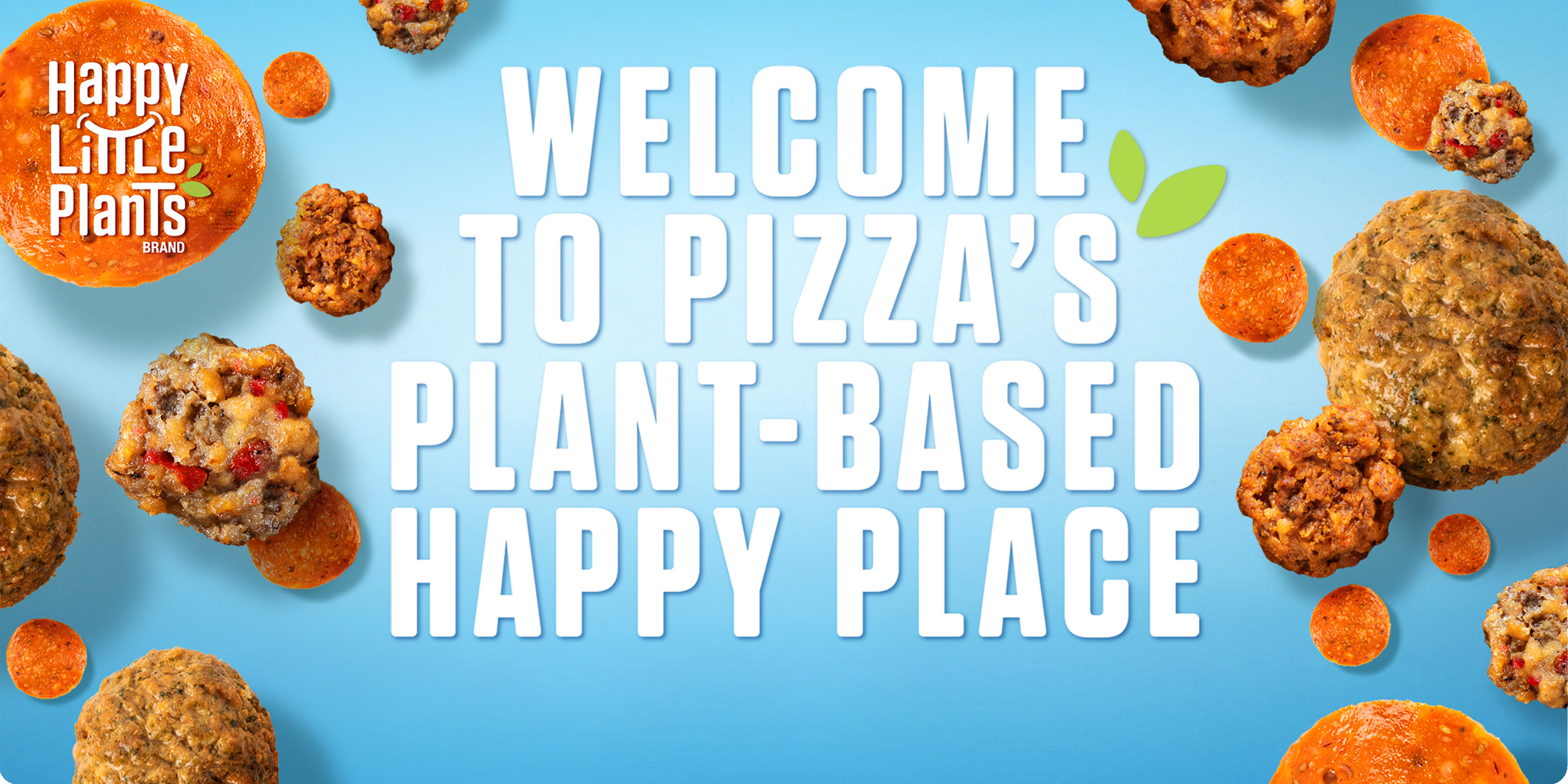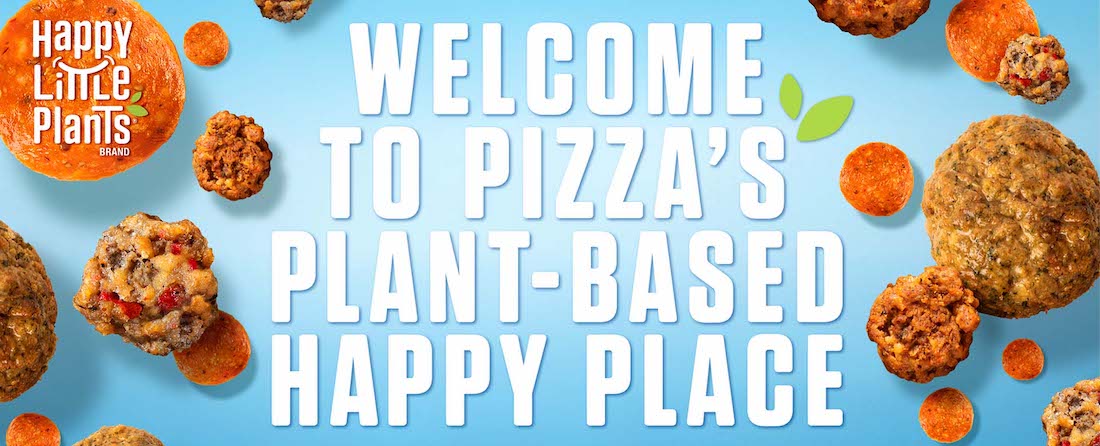 Products
Plant-based toppings. Pizza-approved results.
PEPPERONI-STYLE
A perfect blend of red and black pepper, garlic and paprika for that genuine pie appeal.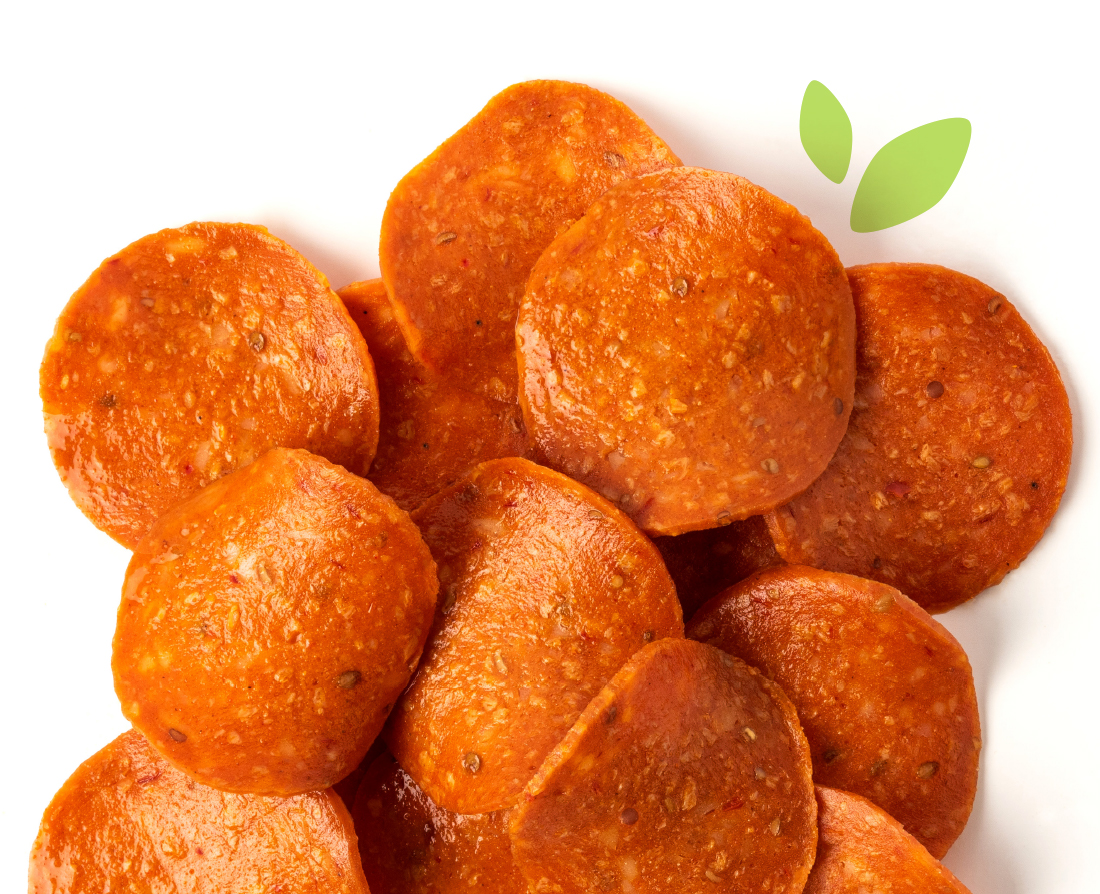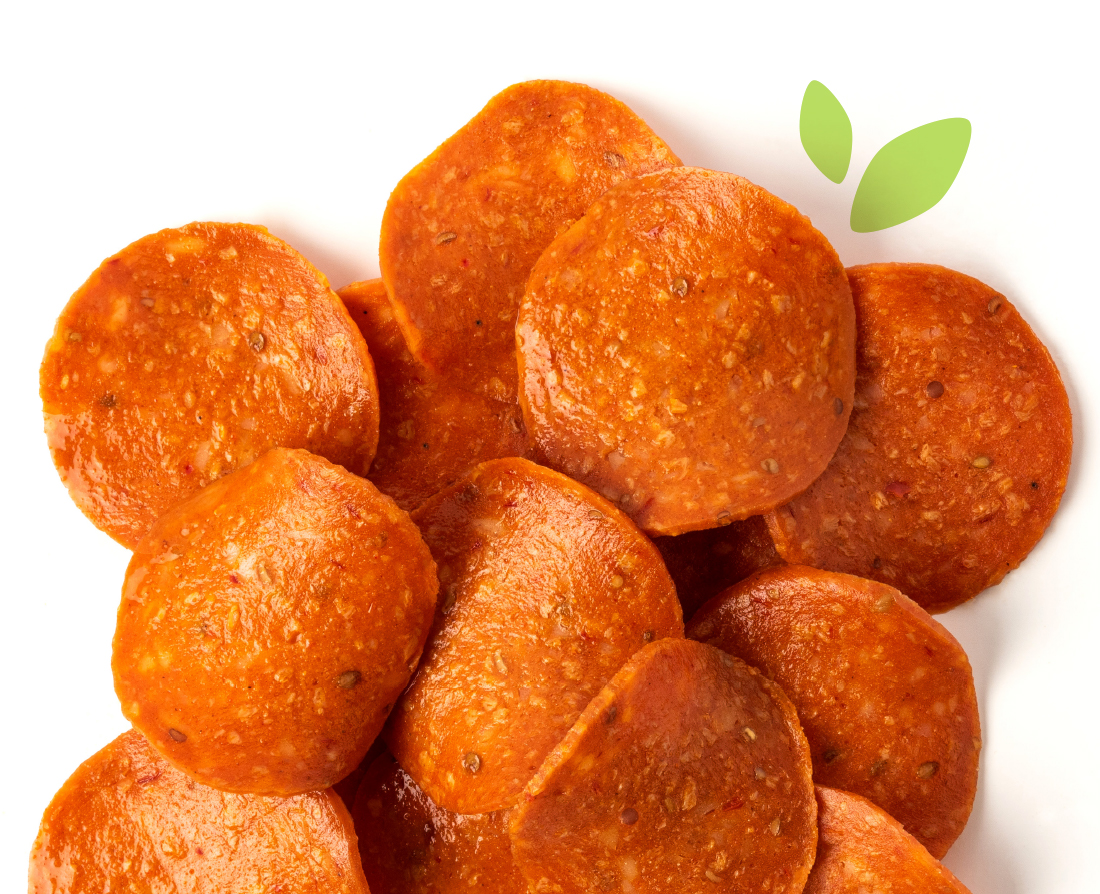 ITALIAN-STYLE CRUMBLE
Menu a favorite — classic Italian flavor profile highlighted by garlic, fennel and pepper.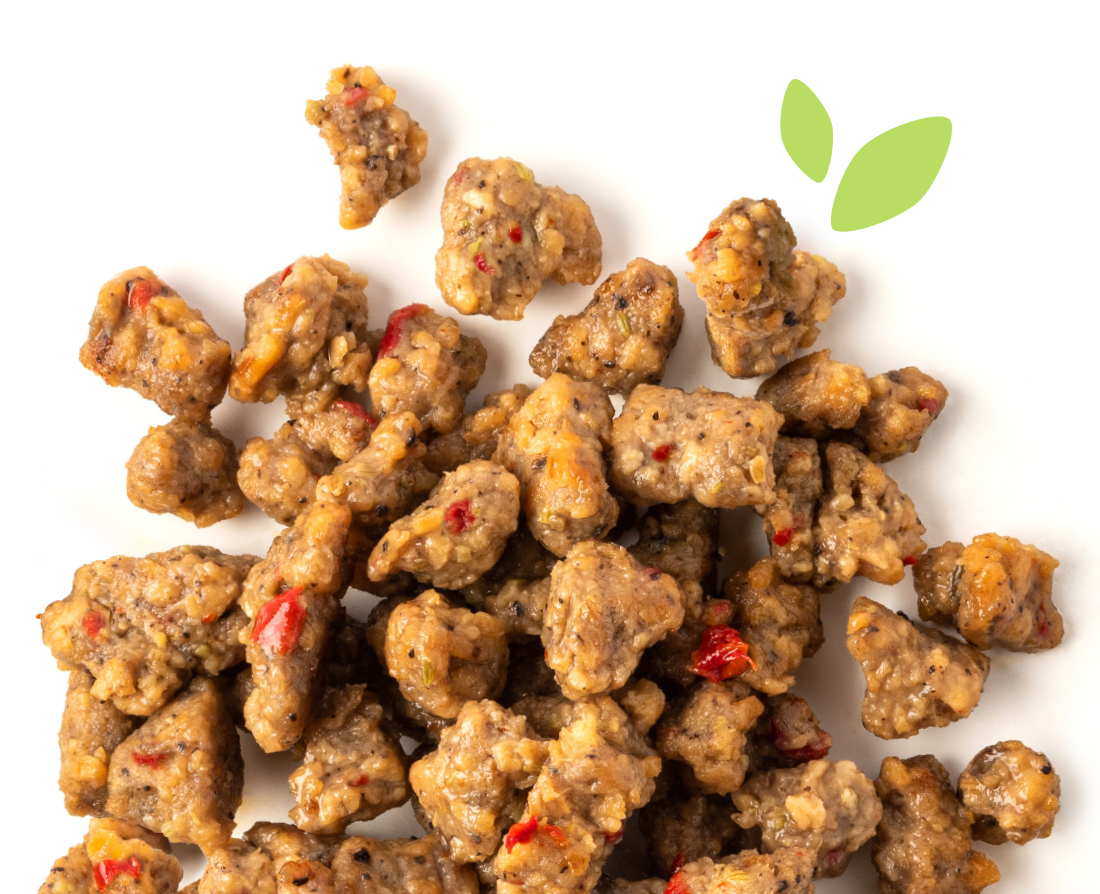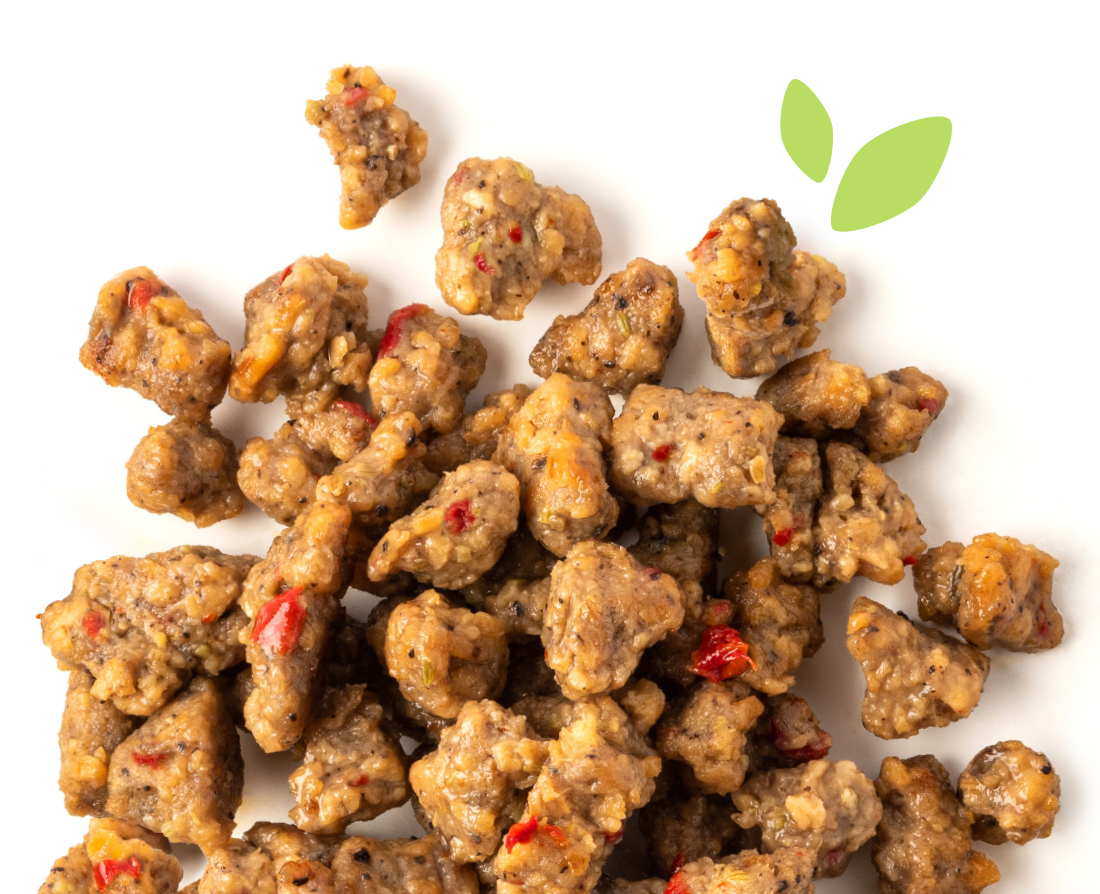 CHORIZO-STYLE CRUMBLE
This pepper and spice flavor is a topping triumph. It's also a must for taco and breakfast cravings.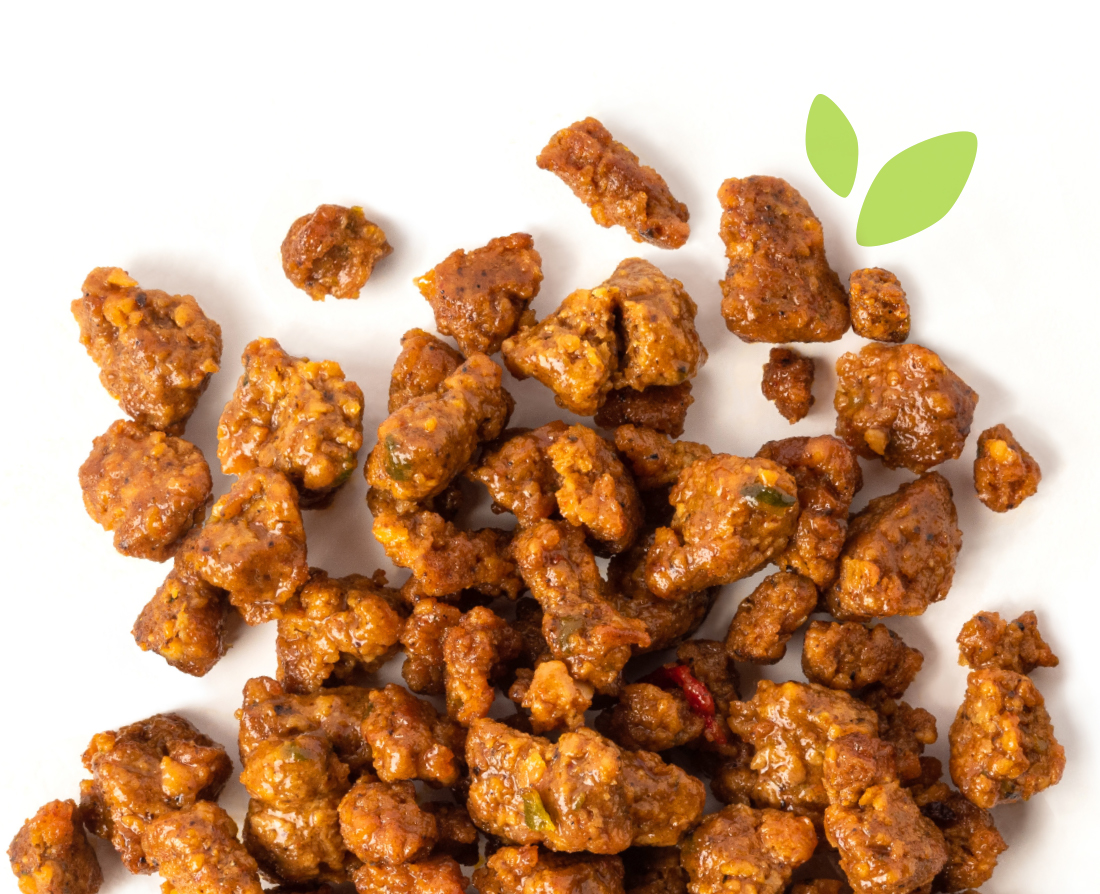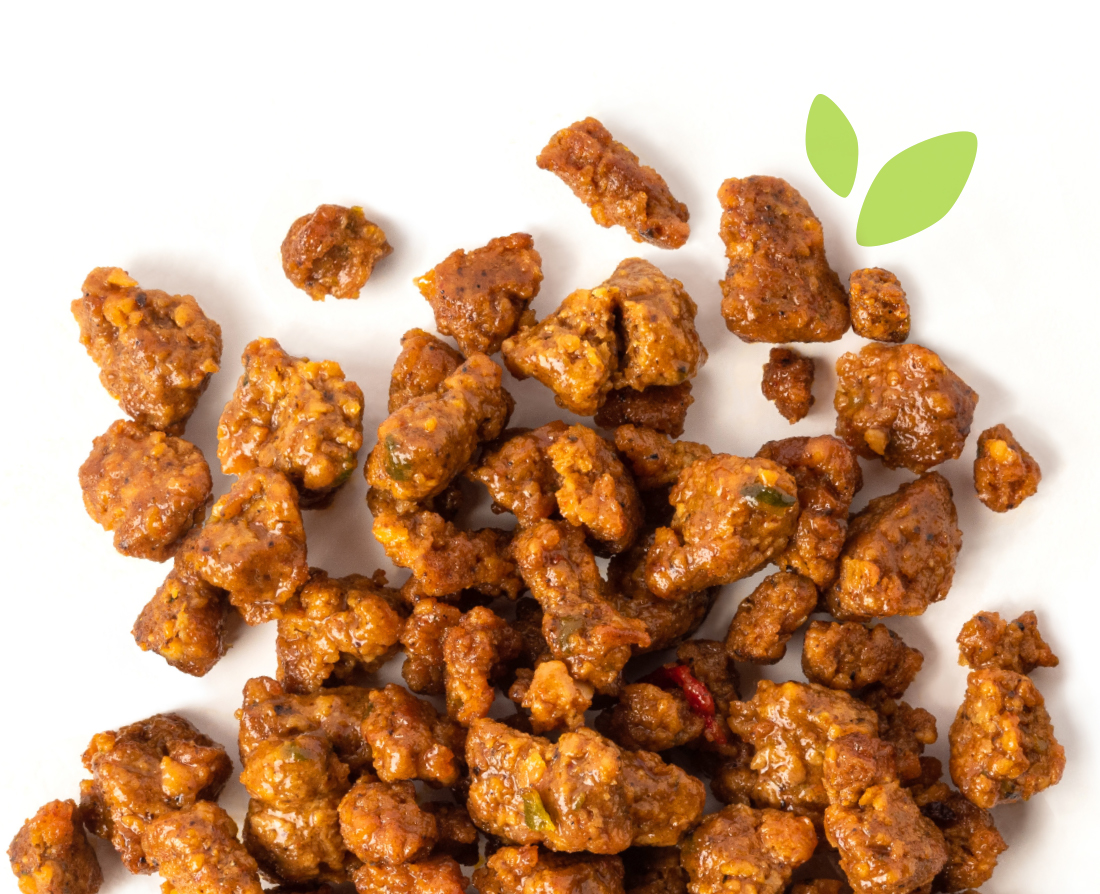 PLANT-BASED MEATBALLs
Ricotta, aged Romano with notes of parsley, garlic and pepper rolled together to make mouths water.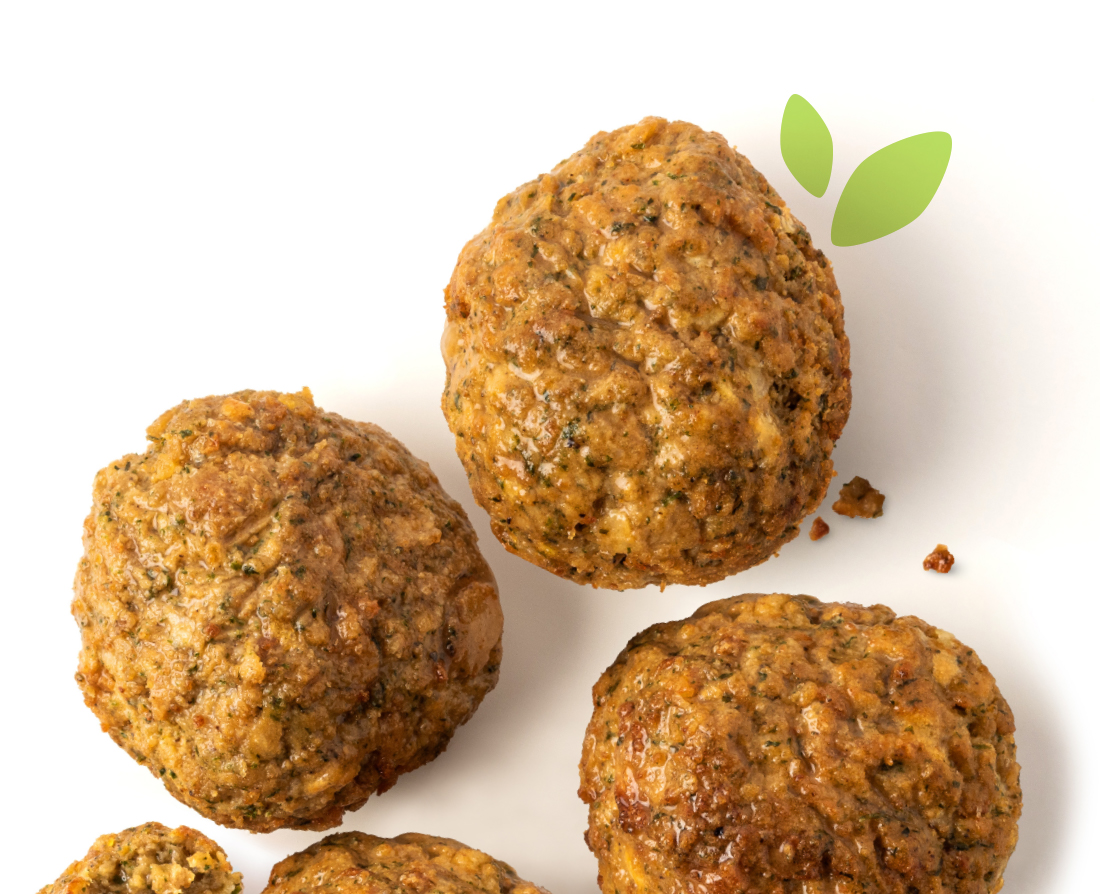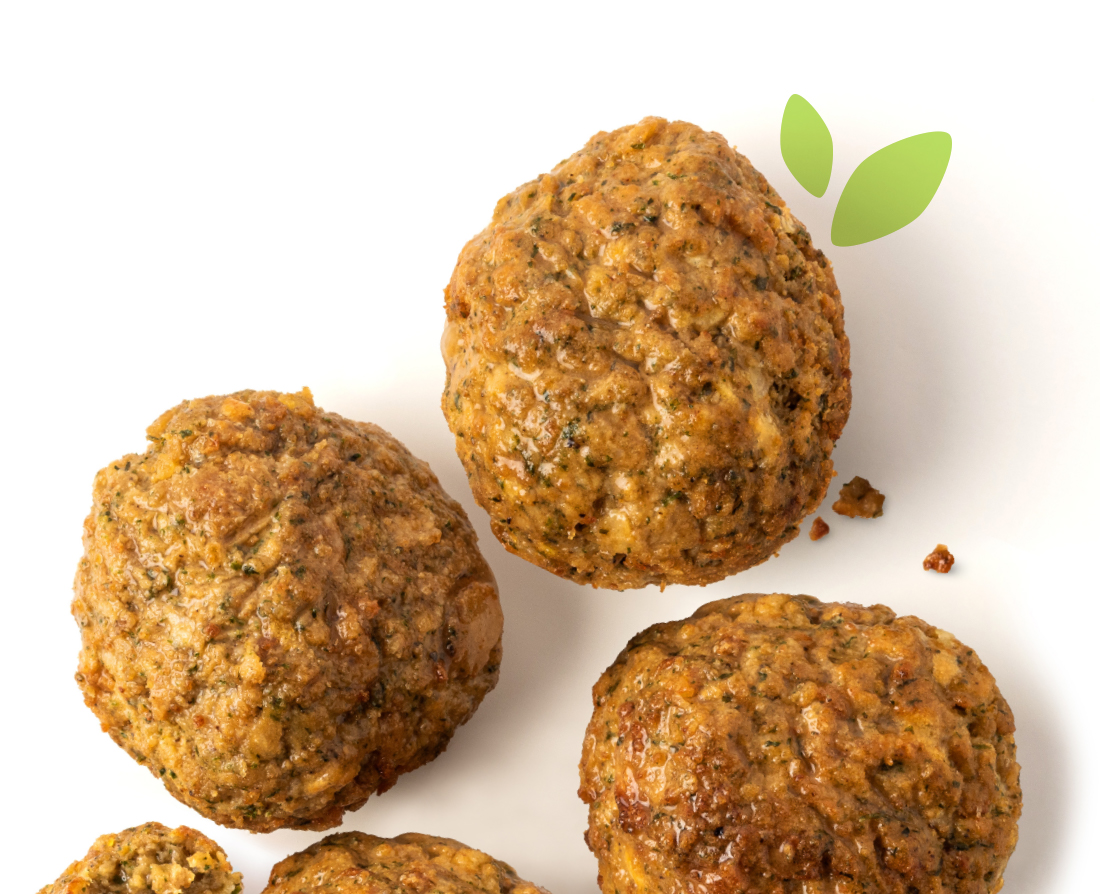 Flavor
GET FULL ON FLAVOR
Customers want plant-based options. You want impossible-to-beat pizza flavor. We were made for both.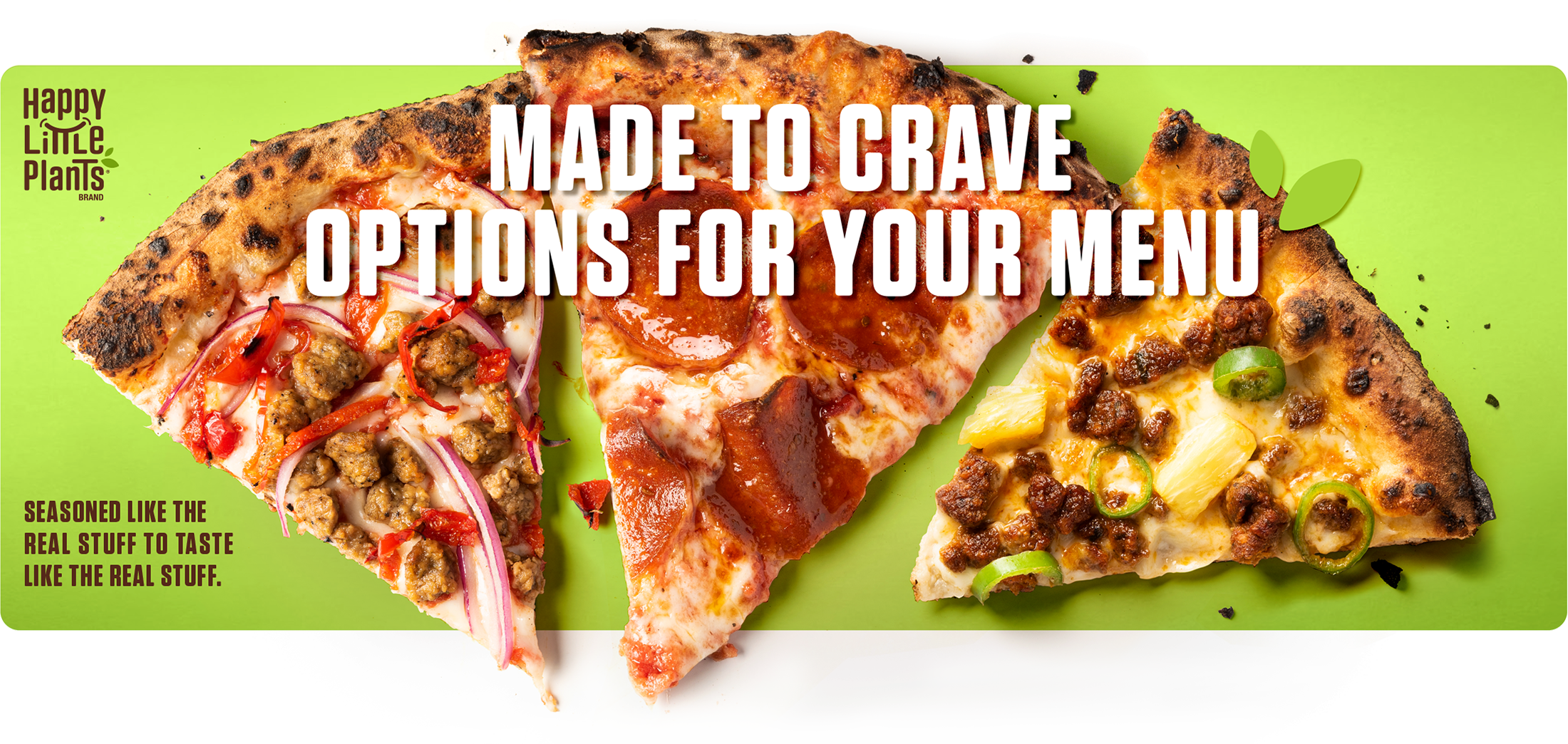 Quality
QUALITY YOU CAN
PLANT ON
Turn up the heat, we can take it. In fact, all our toppings were made to perform in tough pizzeria conditions.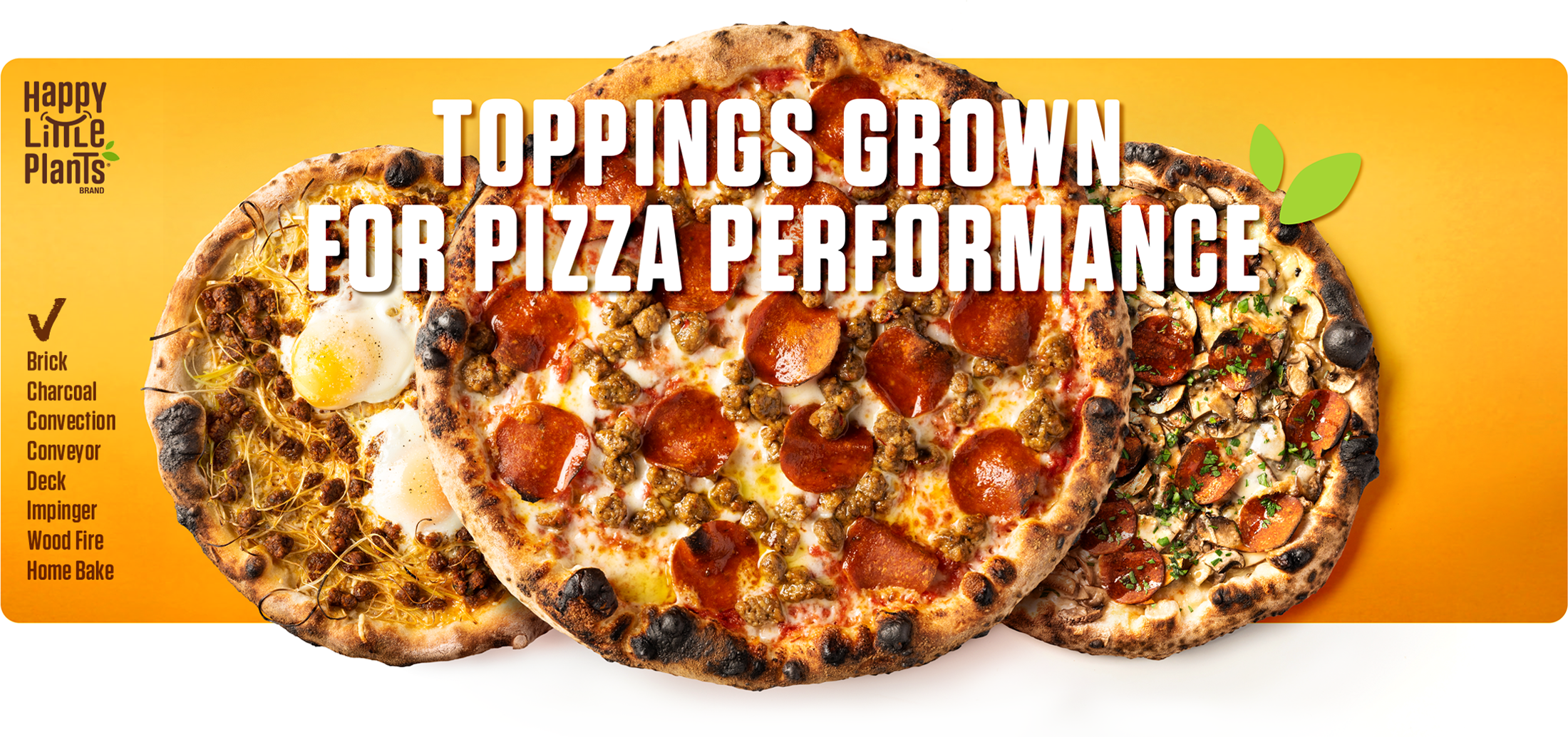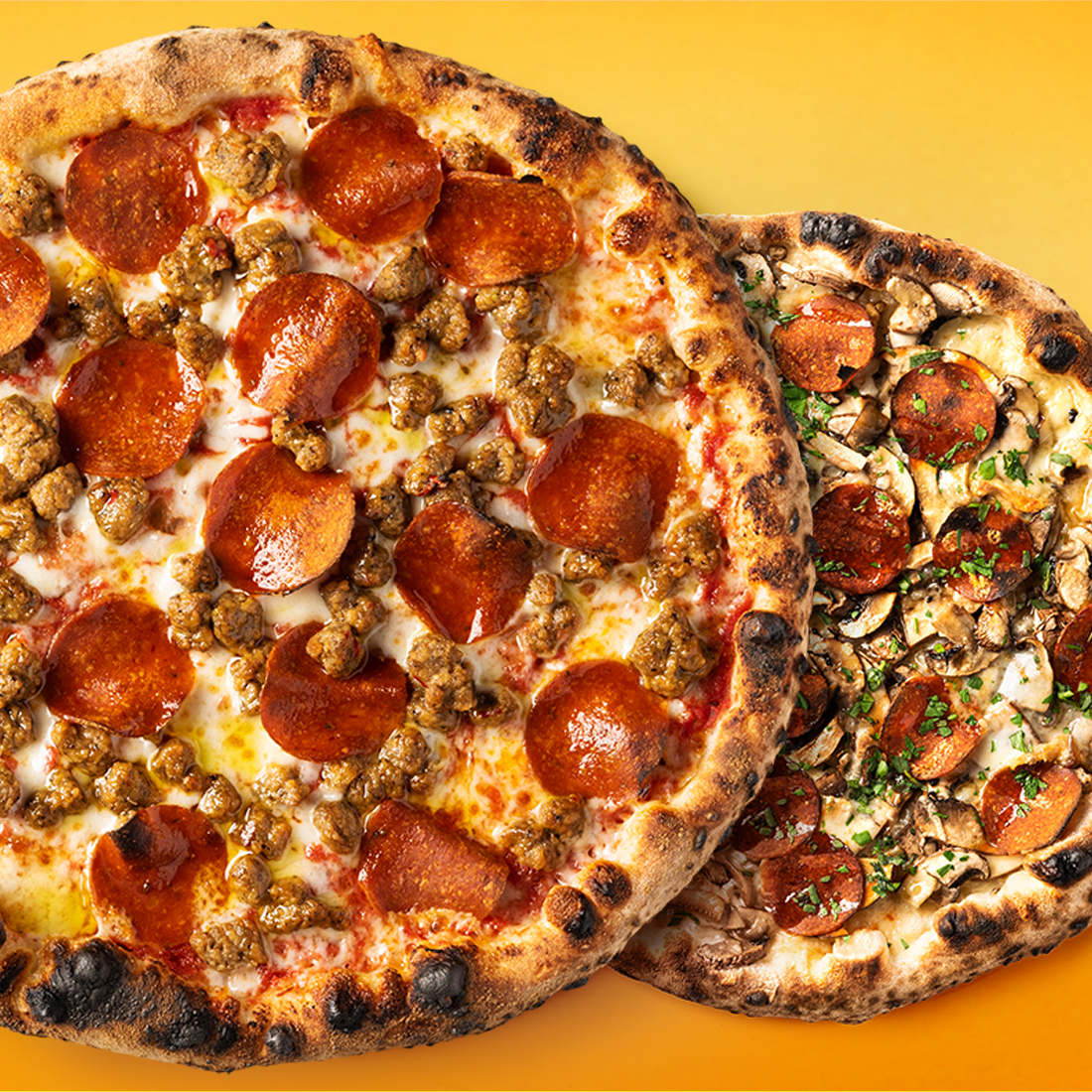 Breakfast
A BREAKFAST BREAKTHROUGH
There's never a bad time to attract more customers with plant-based options, especially when it involves breakfast.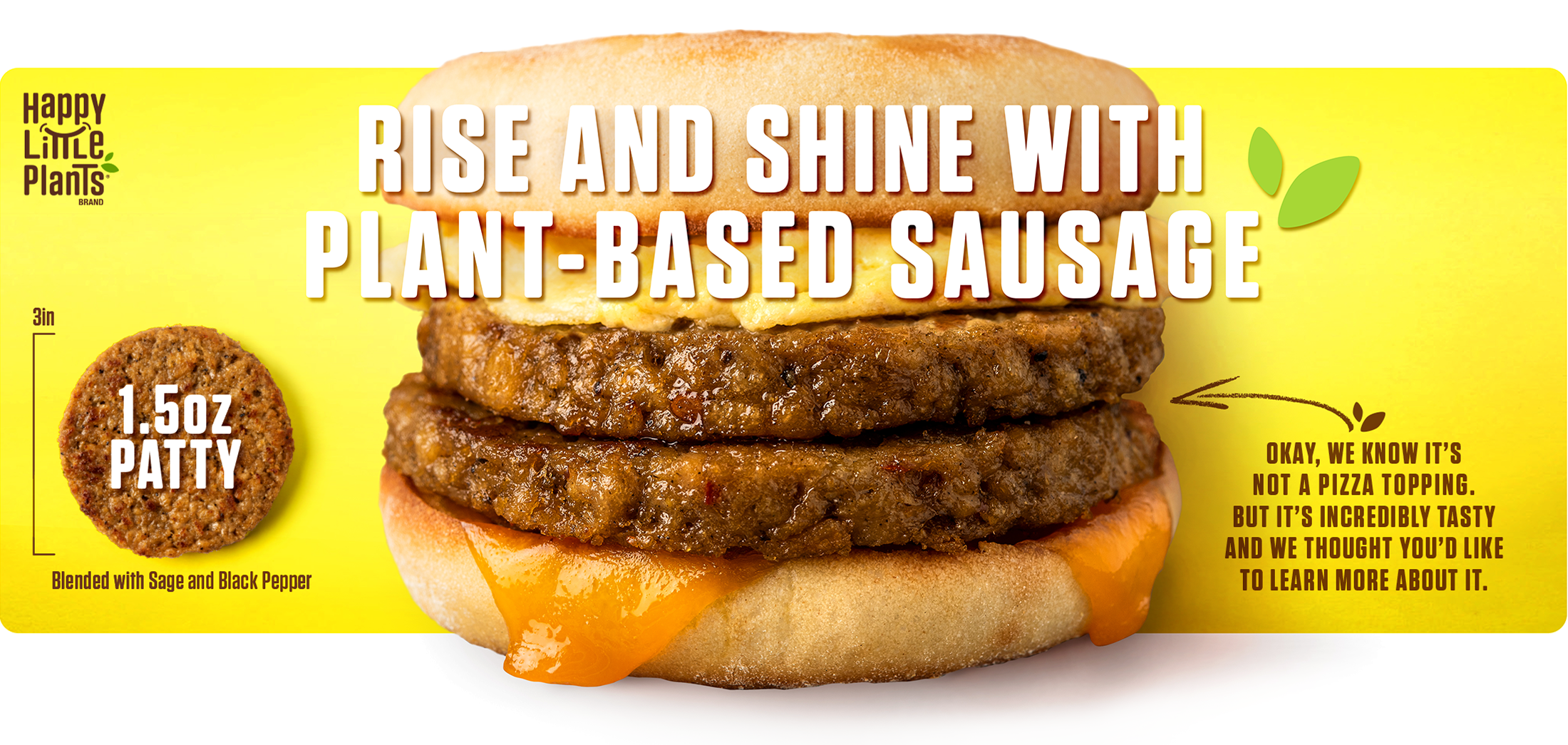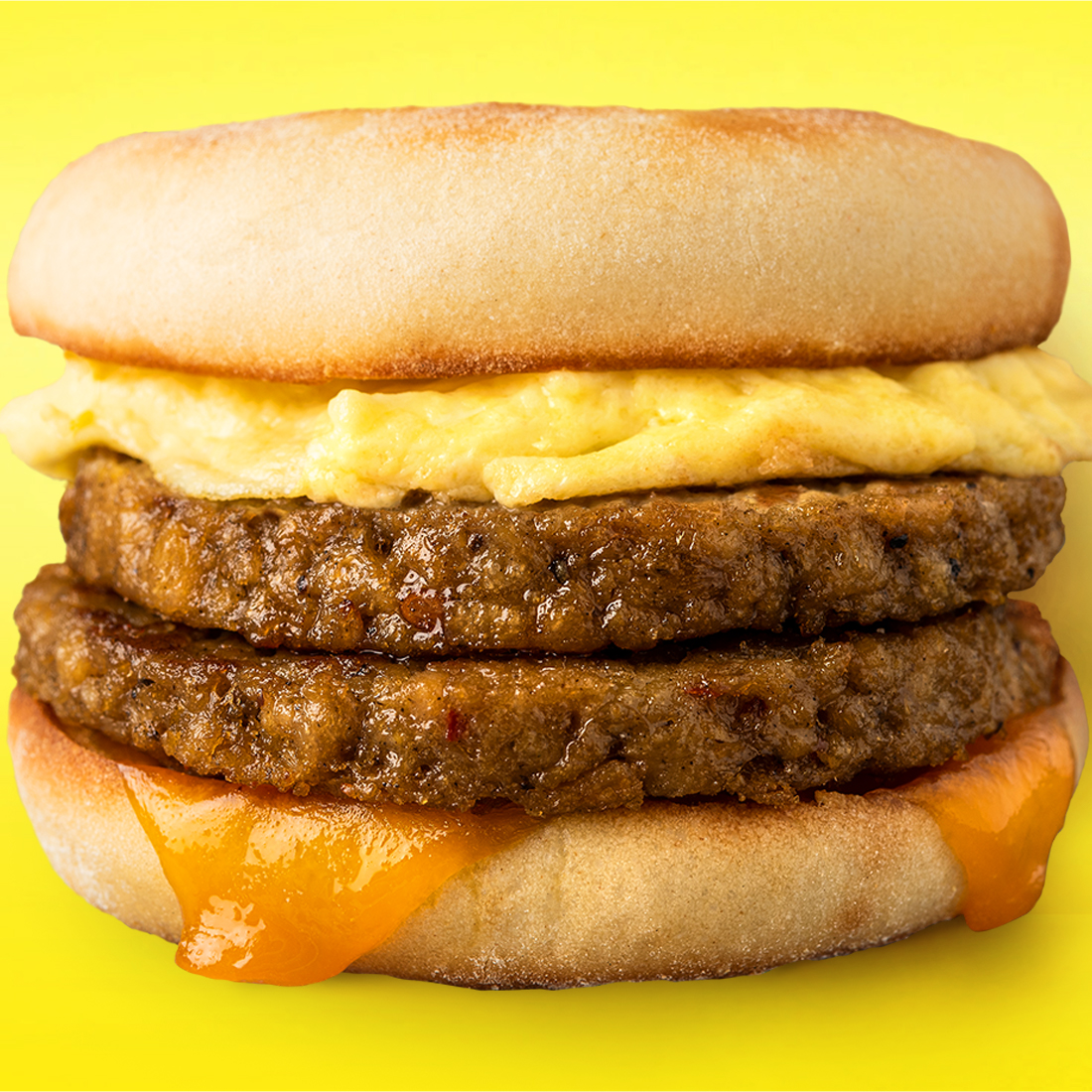 Samples
THANK YOU for your interest
We've received your inquiry. A Hormel Foodservice representative will be in touch with you shortly.

Resources
MARKETING SUPPORT RESOURCES
PLANT-BASED SELL SHEET
Download information about our brand, and the potential these proteins can have in your menu offerings.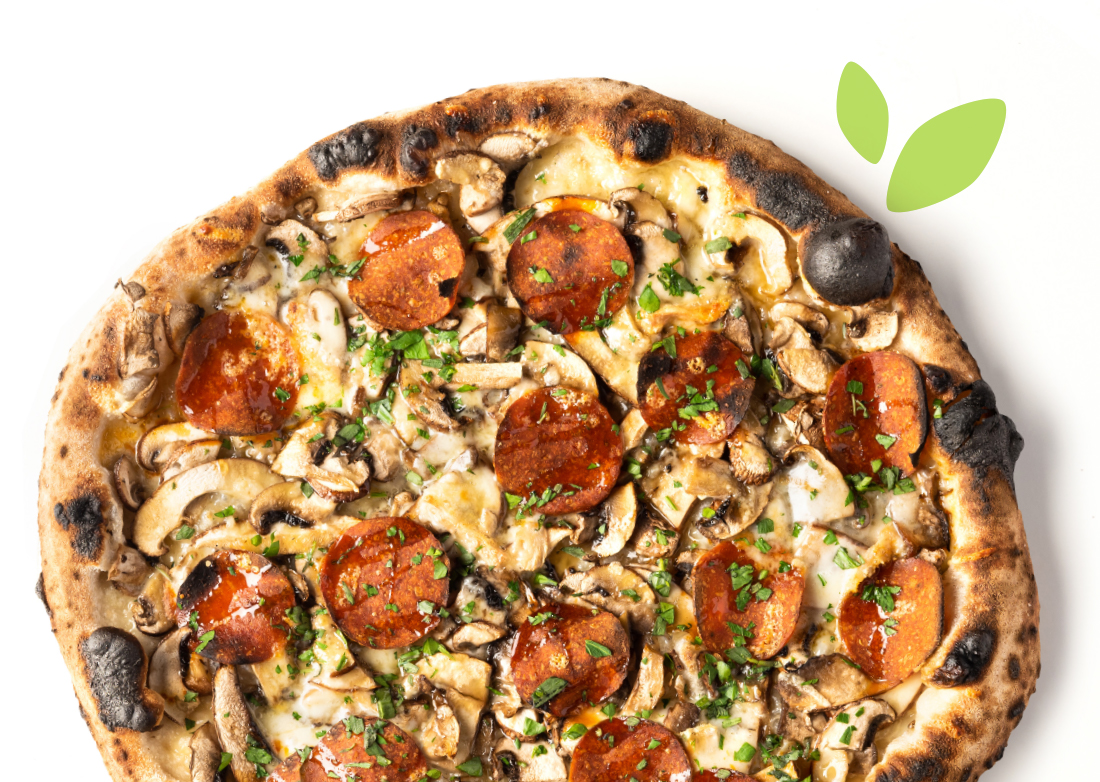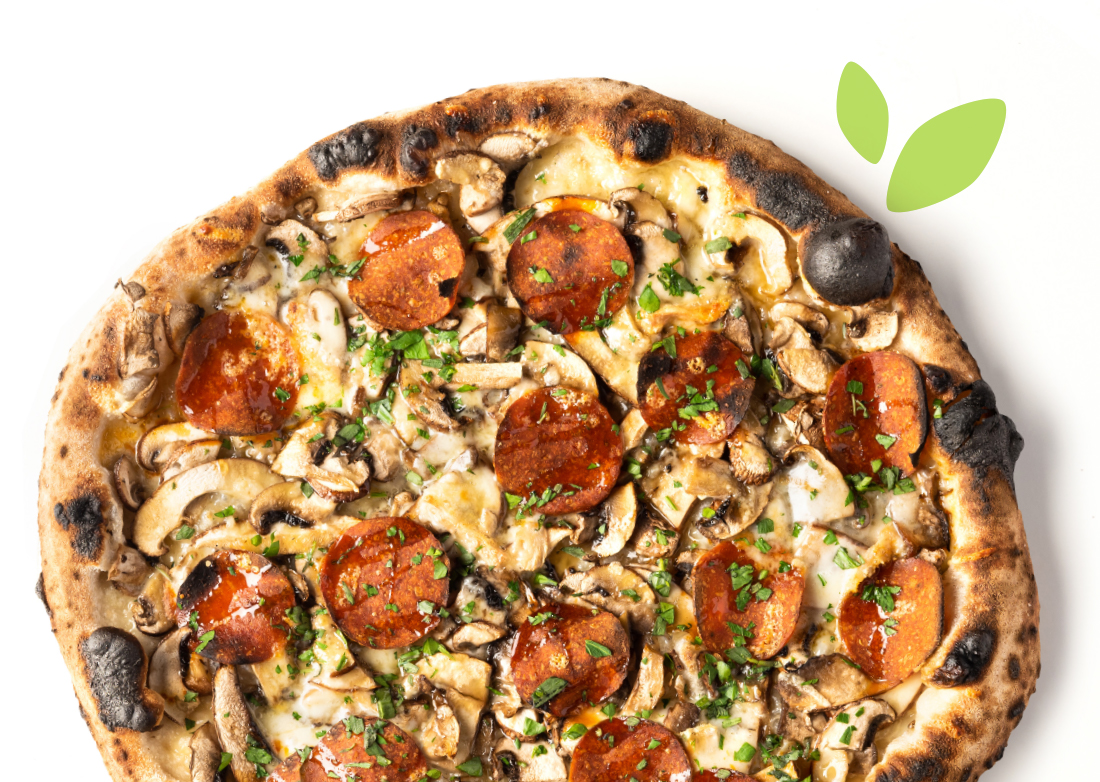 HANDLING AND PREP GUIDE
Individual specifications and good-to-knows about our plant-based proteins in a downloadable PDF.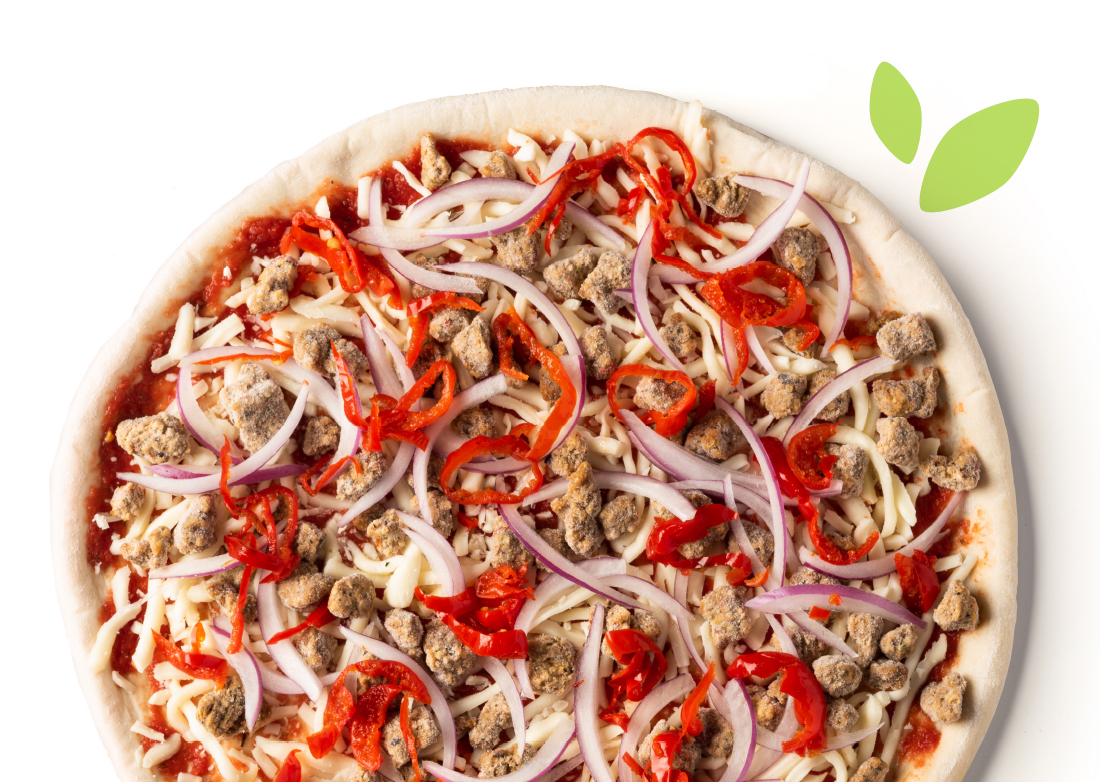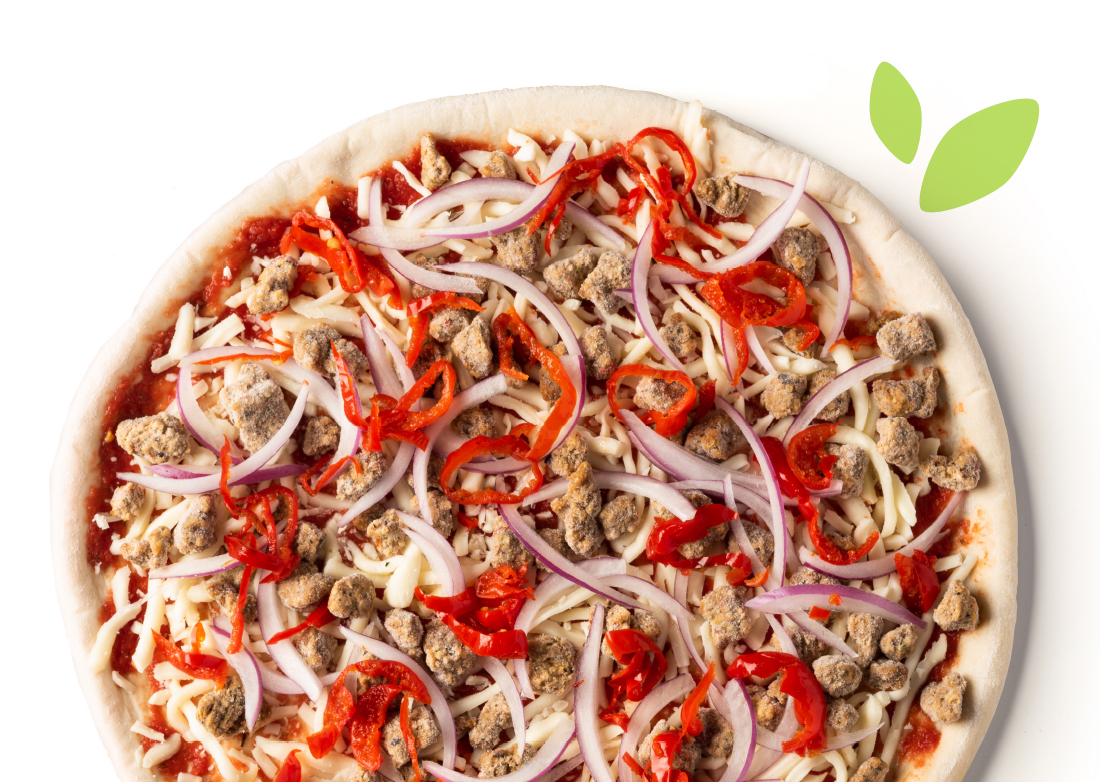 CUSTOM BRAND LOGOS
Get high-resolution, digital logo files that are ready for use in your communications, displays and on menus.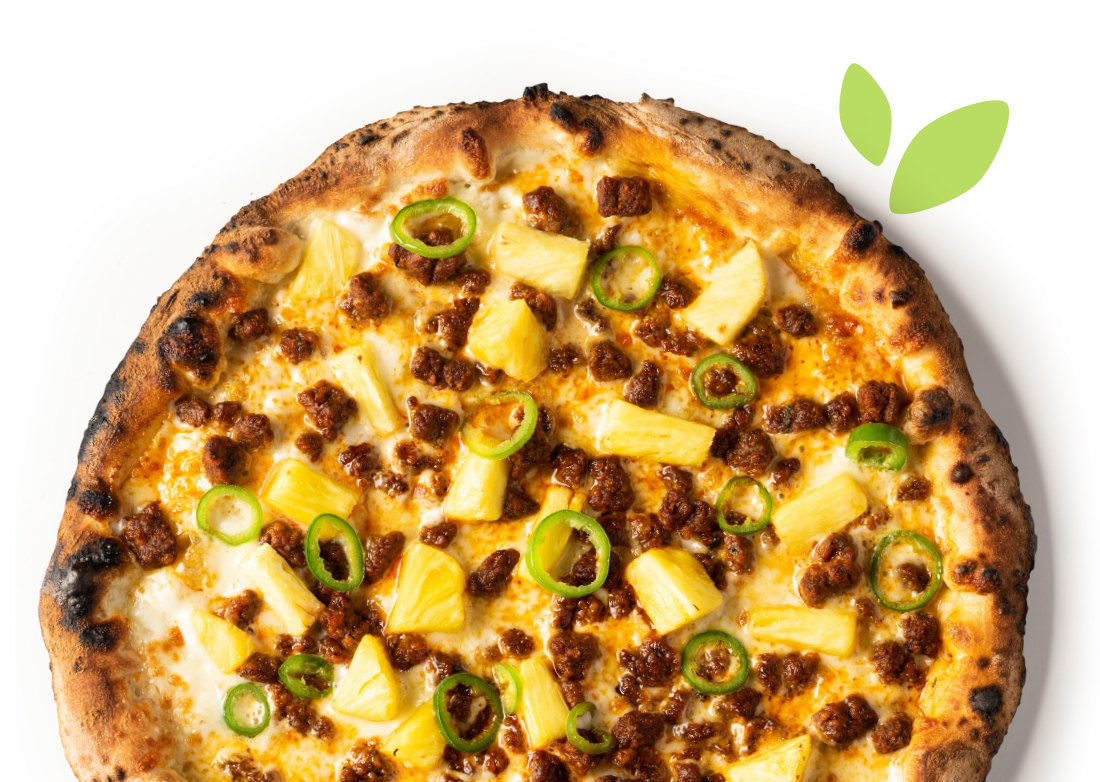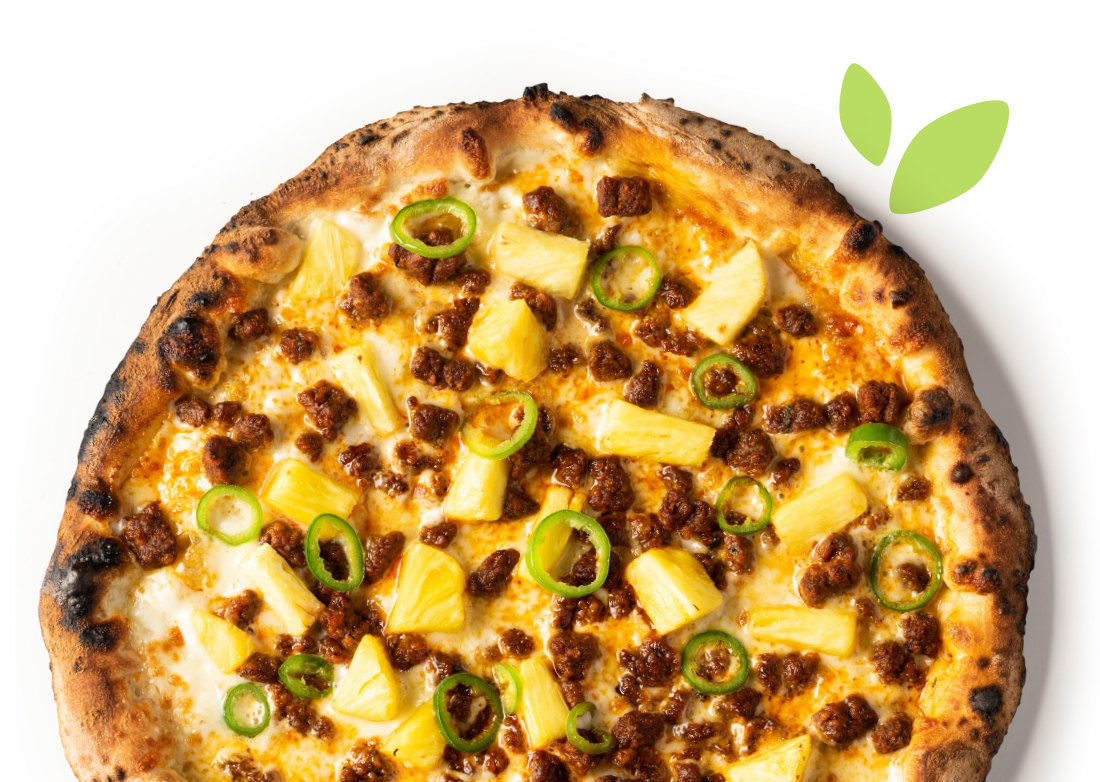 FREQUENTLY ASKED QUESTIONS
Have more questions about plant-based proteins? We have answers — take a look and grow your confidence.