Different Ways to Menu a Cuban Sandwich
Different Ways to Menu a Cuban Sandwich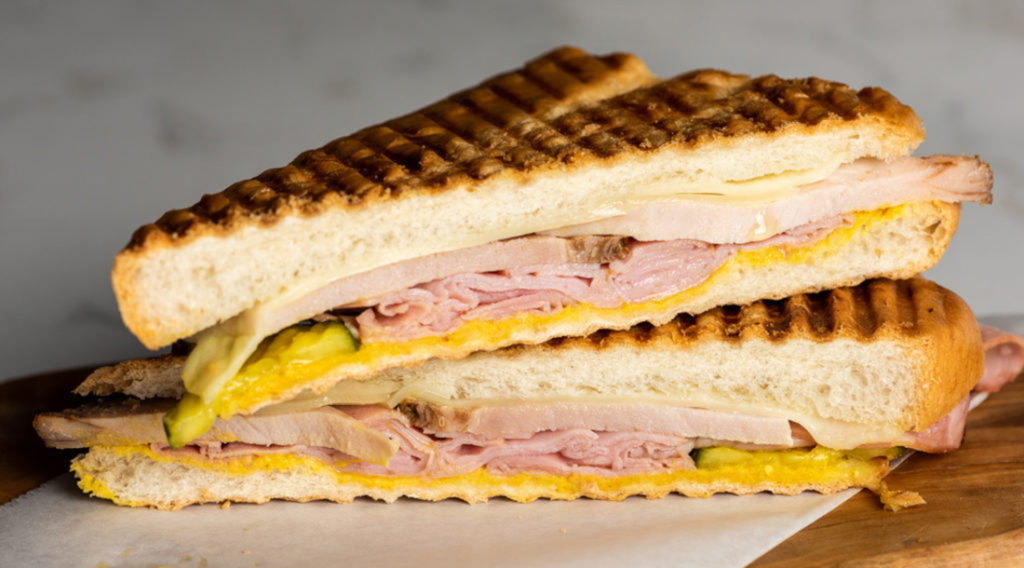 If you've been to Tampa, Miami, the state of Florida in general, or really any sandwich shop in the U.S., you've probably had the pleasure of eating a Cuban: a hot, pressed sandwich popularized in Florida in the 1800s as a lunch for cigar and sugar factory workers. You may even have one on your own menu!

The Cuban is a special one. It has influence from the melting pot of cultures who lived the areas where it was created. Traditionally, it uses medianoche bread and mojo-marinated pork from the Cubans, ham introduced by Spaniards, pickles, mustard, and swiss cheese contributed by Germans and the Romanian Jews, and (sometimes) salami from the Italians.

"It's melty and gooey," says Tony Finnestad, Executive Chef for the Foodservice Group at Hormel Foods. "It's got a really nice balance of acid from the pickles and the mustard, some nice creaminess from that mustard and also the cheese, and lots of savory notes from the ham and the pork."

Today, Cuban sandwiches are popular nationwide. You've likely seen them on menus of major chains like Subway, Quiznos, Panera or Arby's.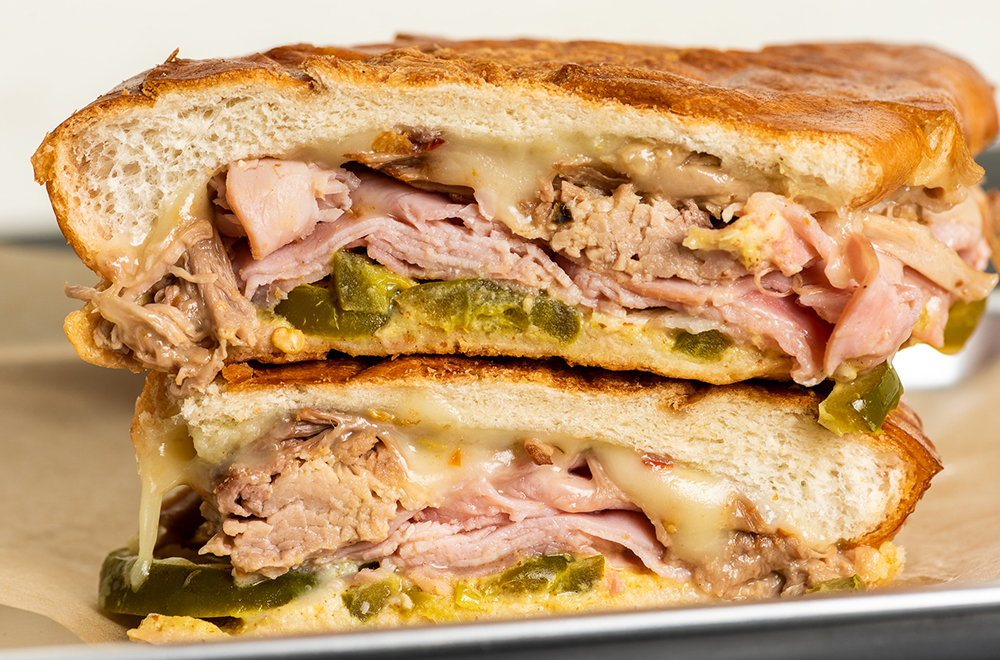 Variations of a Classic
While the most common ingredients found on a Cuban are ham, roasted pork, swiss cheese, pickles, mustard and Cuban bread, giving it a twist can add another source of interest for your customers.

"There's no reason you can't play around with it a little bit," says Chef Tony. Even Floridian shops tend to add this or that. "In Tampa they add salami on the Cuban. In Key West, they use lettuce, tomato and onion. And in Miami: no salami, no lettuce, no tomato, no onion."

If you keep most of the ingredients the same but swap out one or two, you can stay true to a traditional Cuban while offering something unique. Try some of these variations.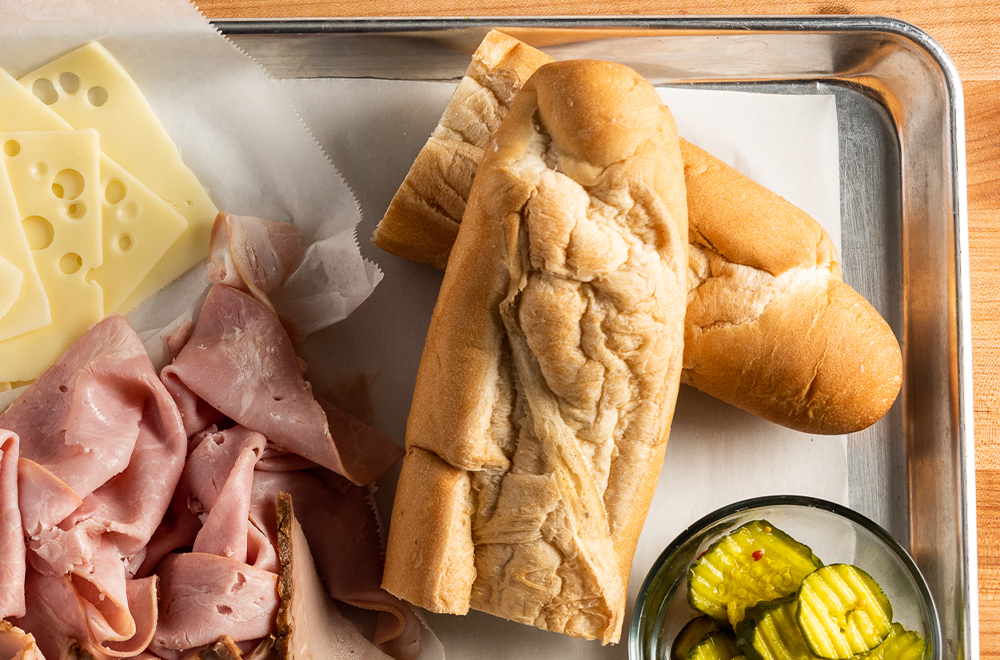 The Bread
A true Cuban sandwich uses authentic Cuban bread. "Traditional Cuban bread is the best—medianoche bread," says Chef Tony. "It's a little bit sweeter so when you brush it, it gets that nice caramelization, good color and good crunch. A ton of flavor and texture."

Try one of these breads for a unique spin:
Baguette
Sesame bun
Brioche
Hawaiian roll
Tortilla
Cuban bun
To make sure you don't steer too far away from the original, be sure to press and toast whichever bread you use until it's warm and slightly crispy on the outside.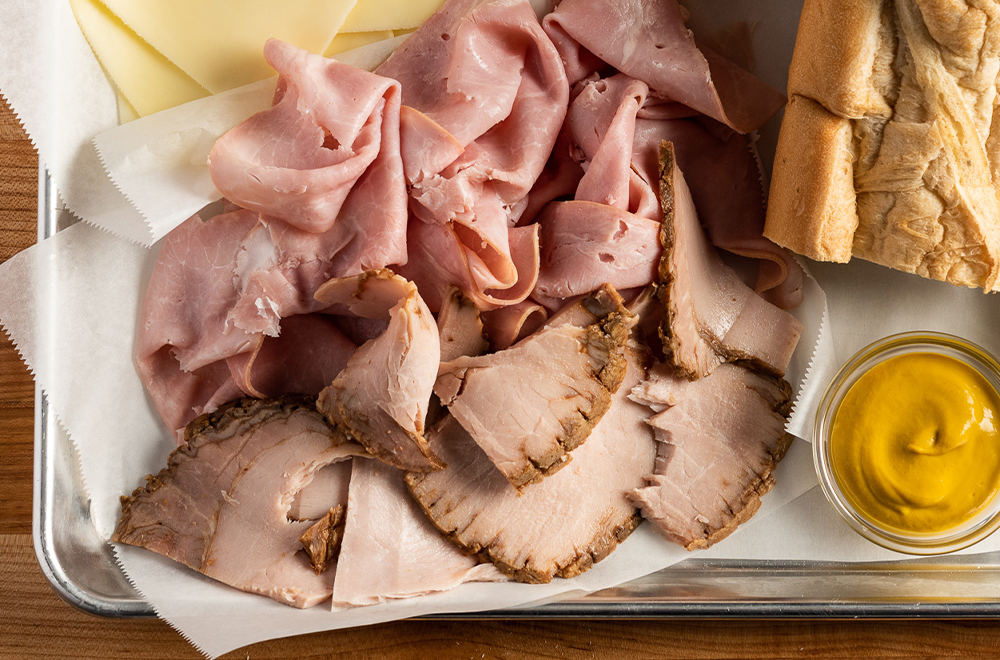 The Meats
A traditional Cuban includes sliced ham with roasted pork that's been marinated in mojo—a blend of flavors like cumin, oregano, garlic, onion, vinegar and orange juice.

It's important to note that there's a hot debate between Tampa and Miami (the two cities who claim to have created it) about the addition of salami. Tampa says yes, Miami says never! In the spirit of creativity, we support whatever trail you take.

To give it a protein twist, try these:
Prosciutto
Genoa salami
Sicilian tuna
Fried chicken
Spicy chili-braised ham
Sliced beef steak
Carnitas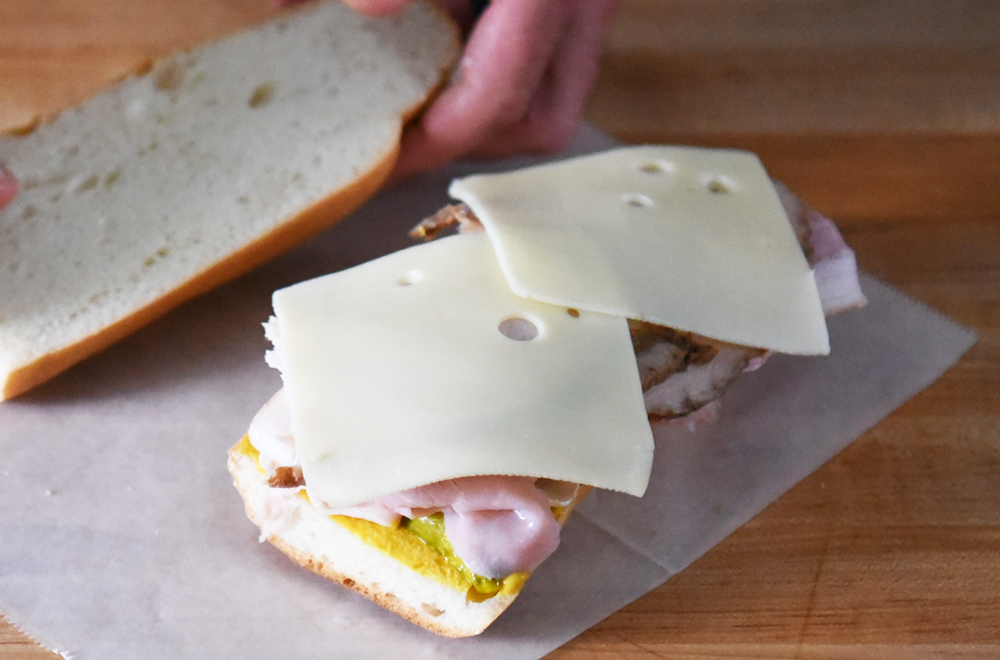 The Cheese
A standard Cuban comes with a slice or two of Swiss cheese, but there's no reason you can't add a spicier cheese or one with a more robust flavor.

Here are some of our top cheese recommendations:
Gruyere
Pepper jack cheese
Provolone
Havarti
Manchego
Fontina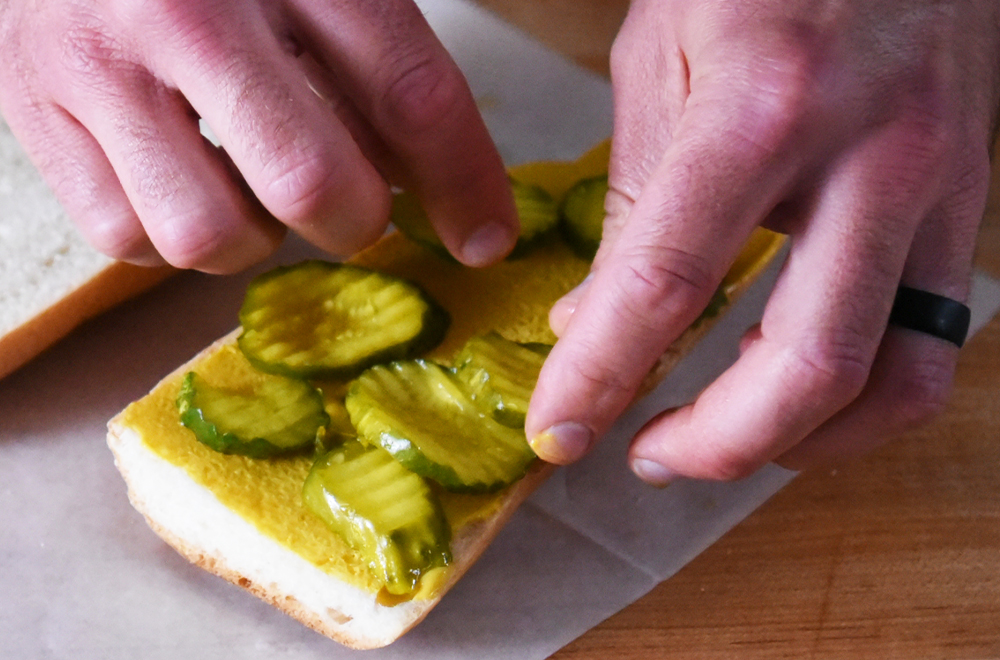 The Toppings
Most of the time, the only produce on a Cuban tends to be pickles. Occasionally lettuce and tomatoes. But a fresh crunch or sweet chew can give your sandwich a distinct persona.

Try trading pickles for these toppings:
Pineapple coleslaw
Pickled jalapeños
Sweet, caramelized onions
Sliced cornichons
Fruit jam
Fried potato sticks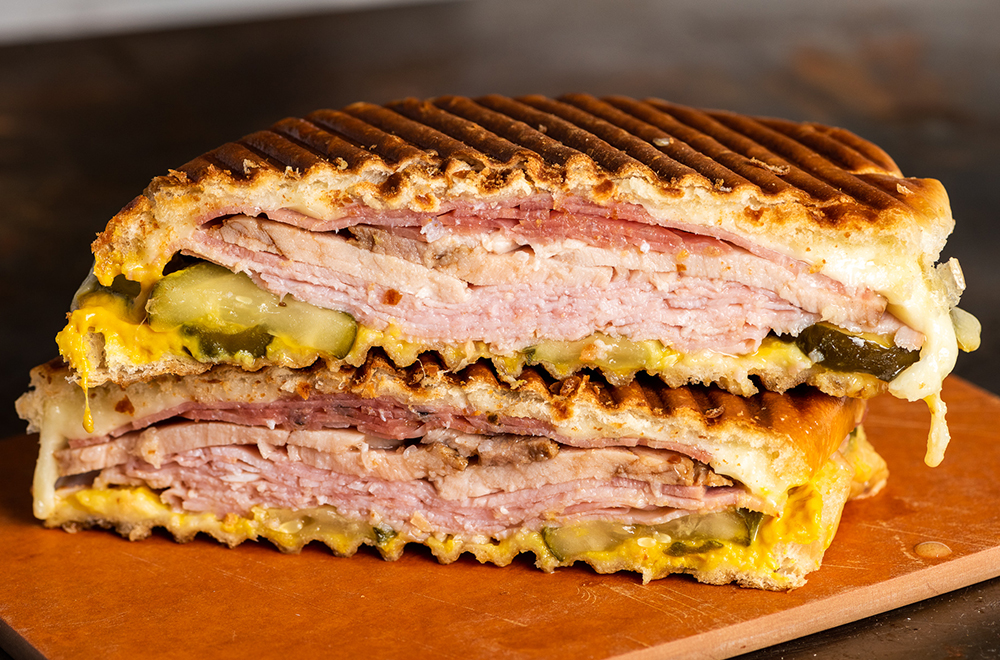 The Condiments
The only condiment on a classic Cuban is mustard, which was probably introduced by the Germans as a spread that didn't spoil in the Florida heat. The use of mayo is usually frowned upon by traditionalists, but a mayo-mix is an easy way to add a burst of new flavor.

Here are a few condiments to play with:
Apple beer mustard
Honey barbecue sauce
Horseradish sauce
Spicy brown mustard
Harissa paste
1 The Chicago Tribune, 2019
2 Food Fun Travel, 2022
---
Related Content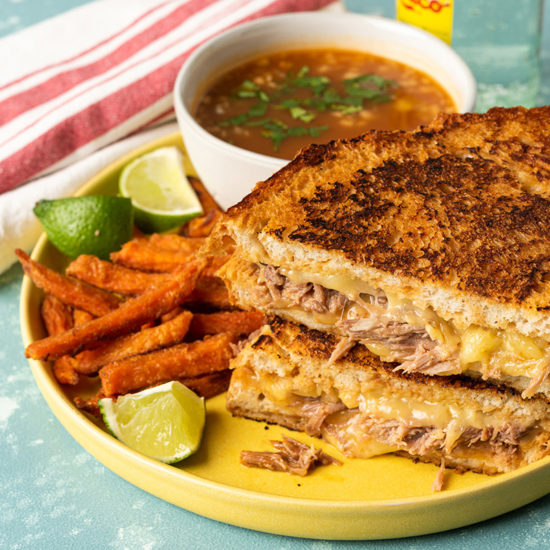 Birria Pot Roast Grilled Cheese
This taco phenomenon is taking menus by storm nationwide—and for good reason. Fall- apart-tender beef and rich, savory consommé is…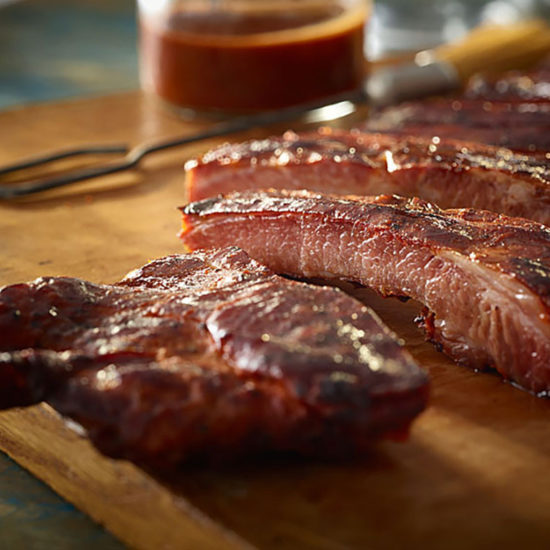 Wood + BBQ 101
When it comes to the meticulous tradition of smoking meat, the secret is in the wood. Whether it's Pecanwood, Cherrywood…