Birria Pot Roast Grilled Cheese
Birria Pot Roast Grilled Cheese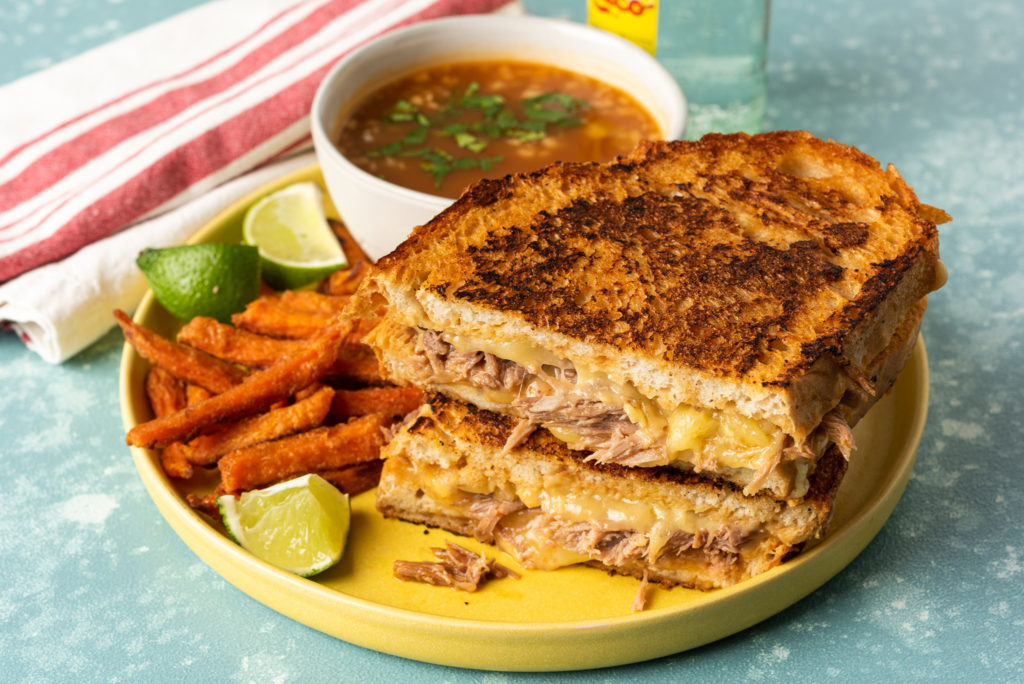 This taco phenomenon is taking menus by storm nationwide—and for good reason. Fall- apart-tender beef and rich, savory consommé is sure to be a hit. And this recipe pairs those on-trend flavors with the classic comfort of grilled cheese to take things to the next level.
INGREDIENTS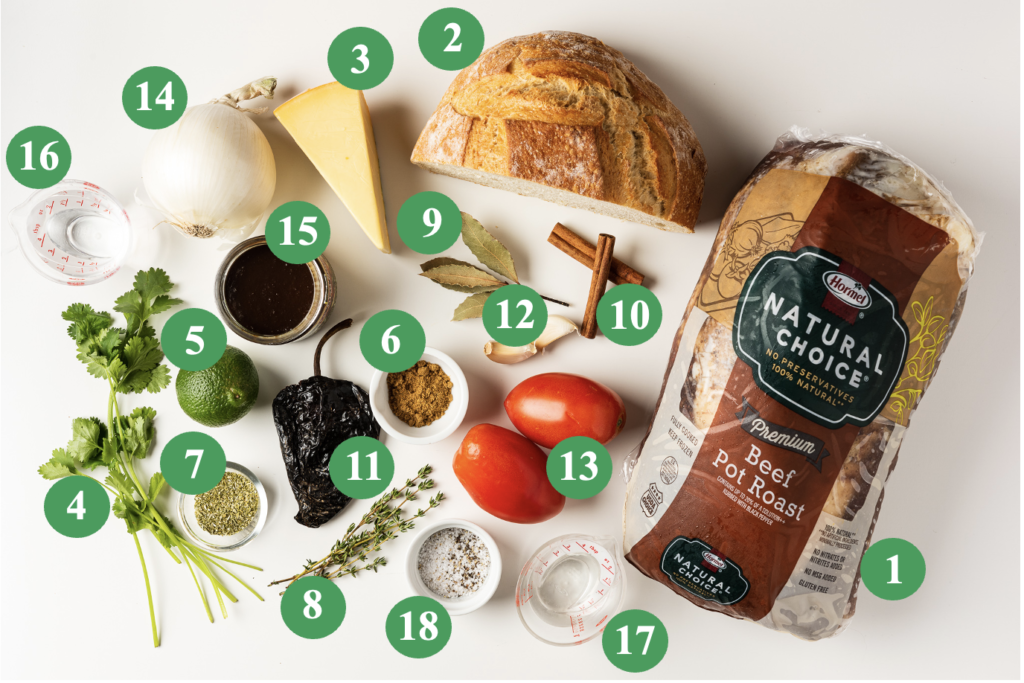 Cinnamon stick
Ancho chile
Garlic
Roma tomatoes
White onion
Beef bouillon
Water
White vinegar
Ground black pepper & salt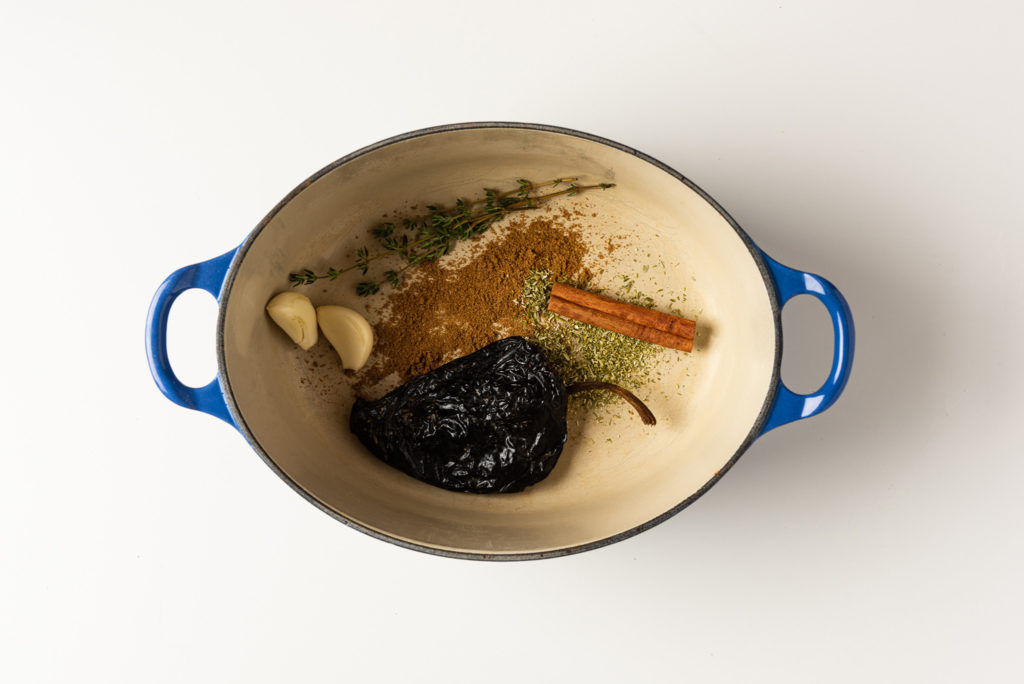 STEP ONE
Toast spices (cumin, oregano, thyme, garlic, bay leaf, cinnamon stick, chile) in a deep pot over medium-low heat until they darken and become extra fragrant.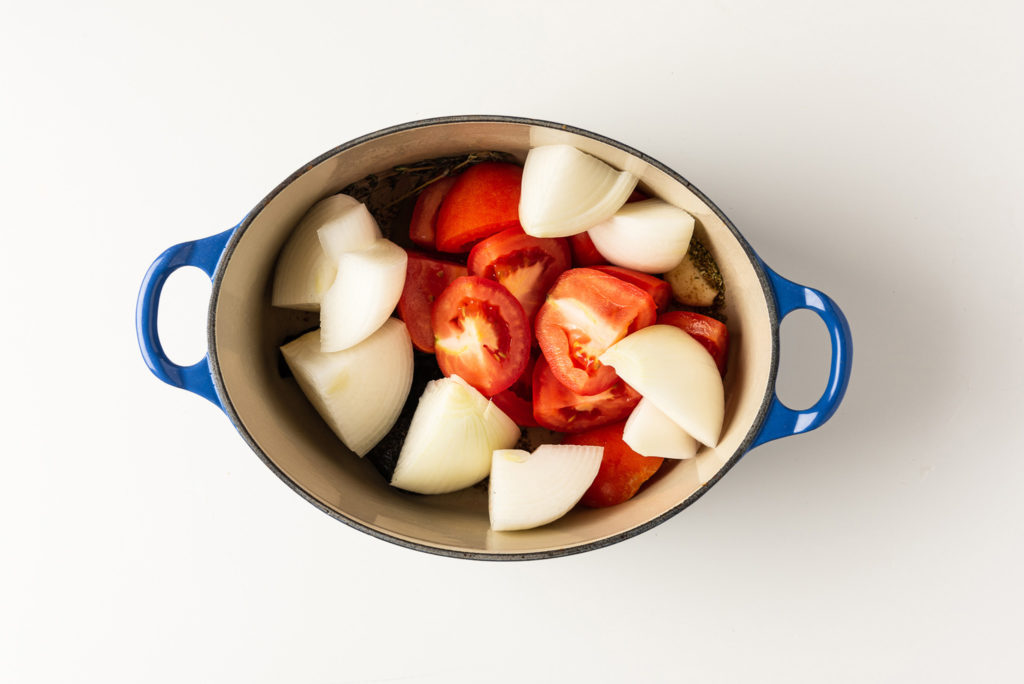 STEP TWO
Add tomatoes and onion.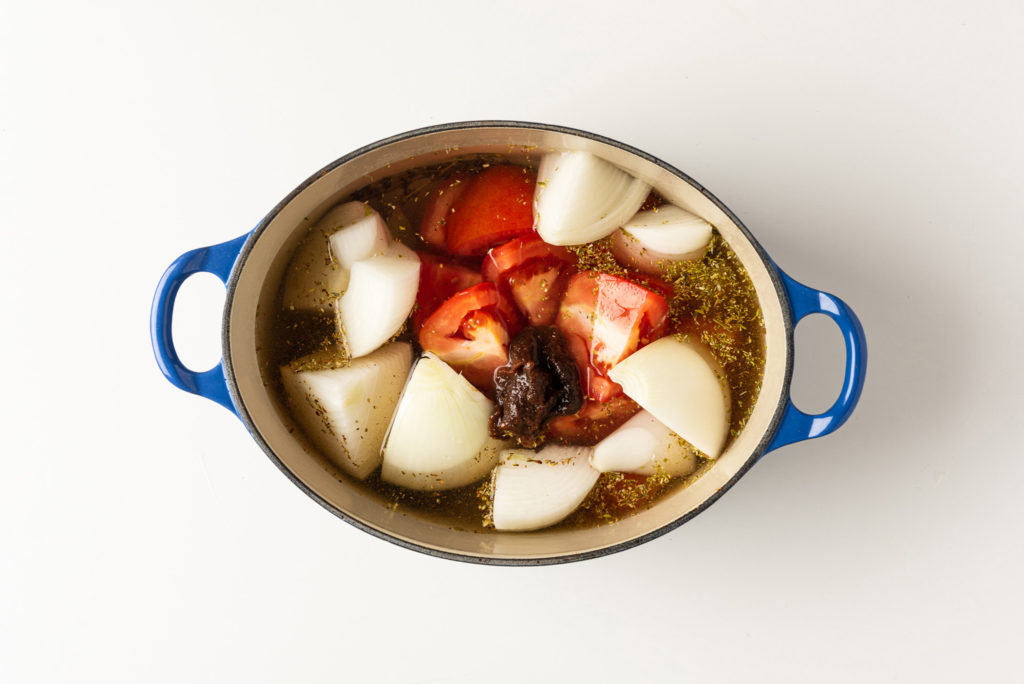 STEP THREE
Add bouillon and water to cover. Note that some of the spices may rise to the top in this process.
Bring to a boil, reduce heat and let simmer for 10-12 minutes.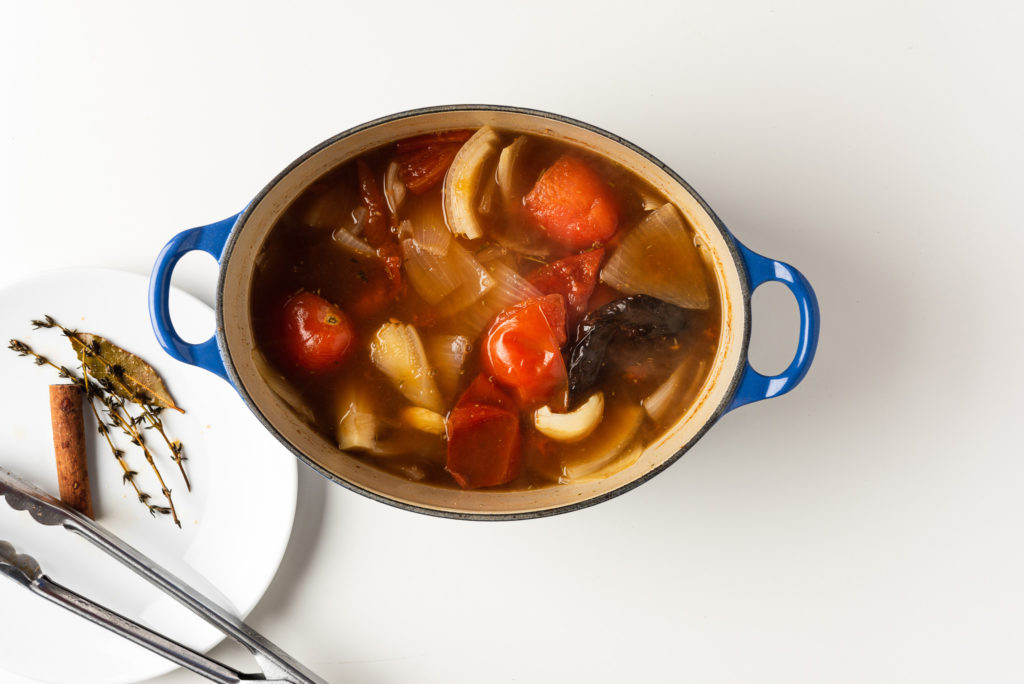 STEP FOUR
Let the pot sit for 10 minutes before removing bay leaf, thyme stems and cinnamon stick.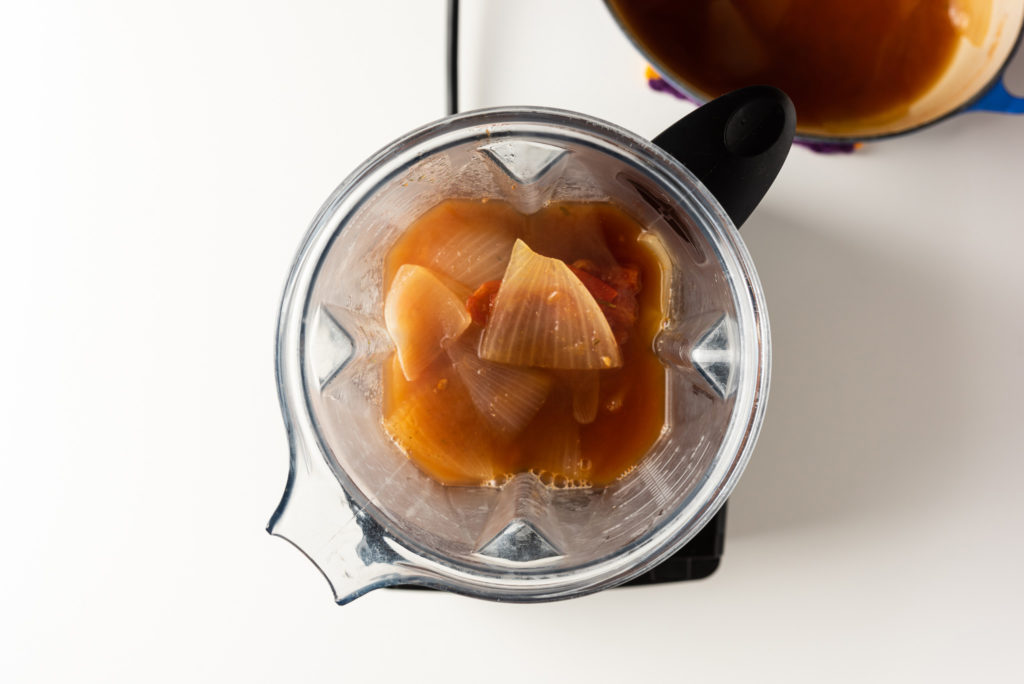 STEP FIVE
Transfer the remaining liquid from the pot into a blender and blend until smooth.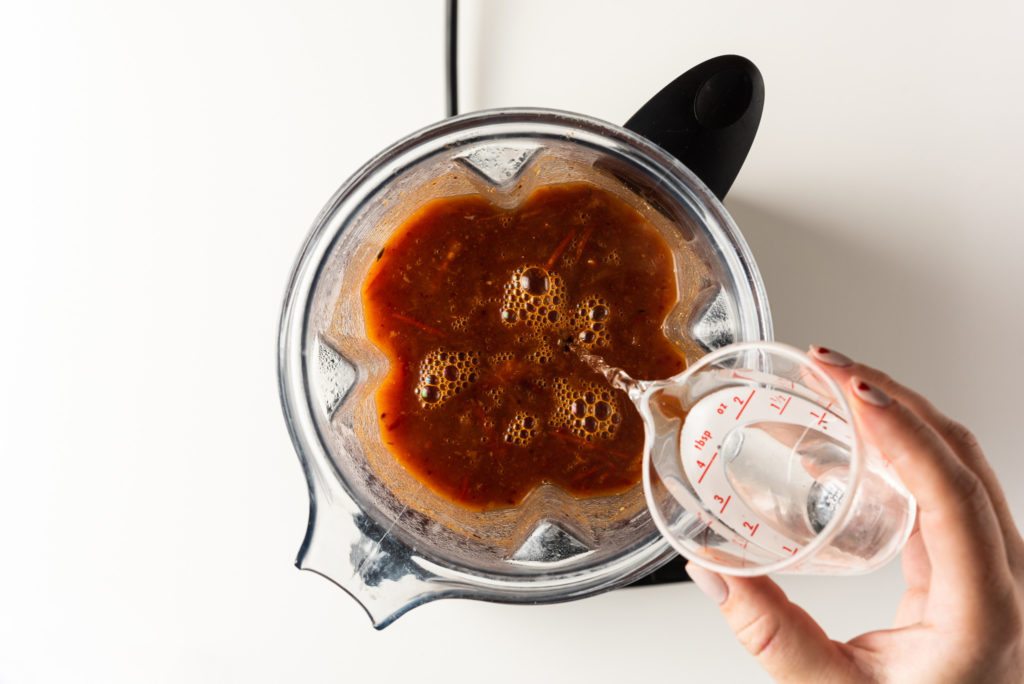 STEP SIX
Once the liquid is smooth, pour vinegar into
the blender and blend again for a few
seconds.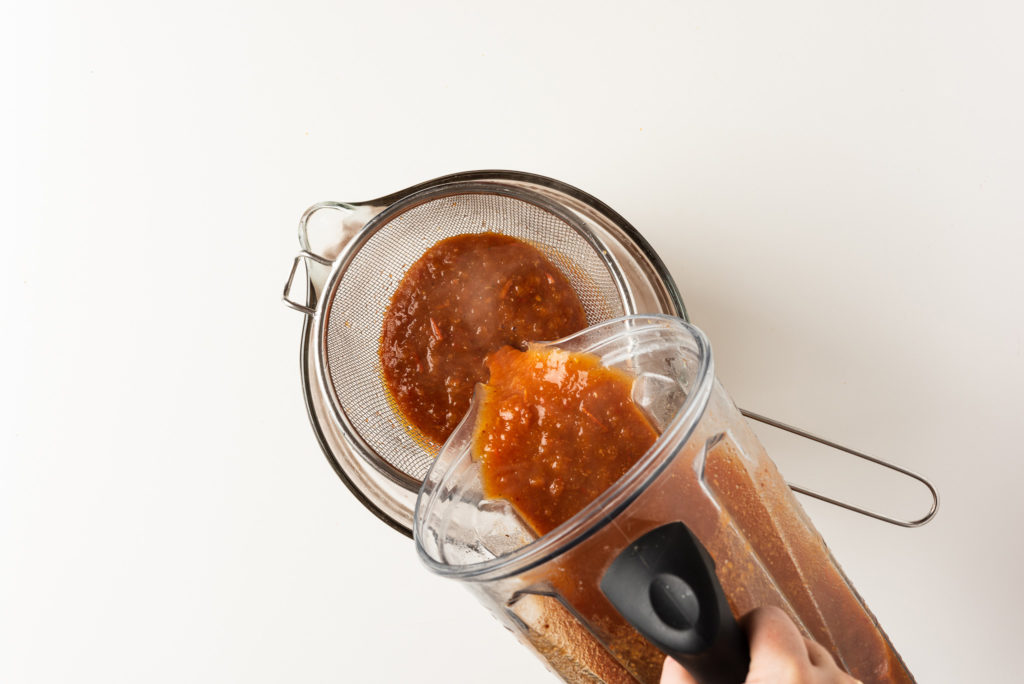 STEP SEVEN
Place strainer over a large bowl and begin pouring the liquid through the strainer. Use a spatula to keep the liquid straining if it starts to slow.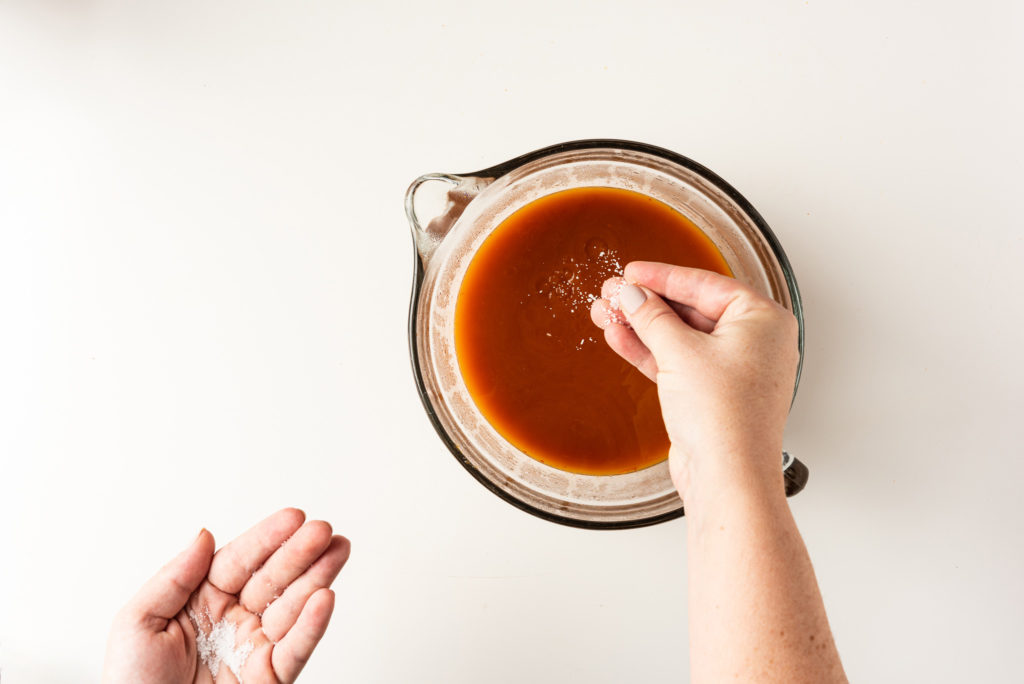 STEP EIGHT
Once you've strained the liquid, season with salt and pepper to taste.
This is the consommé. It can be set aside while the sandwich is prepared.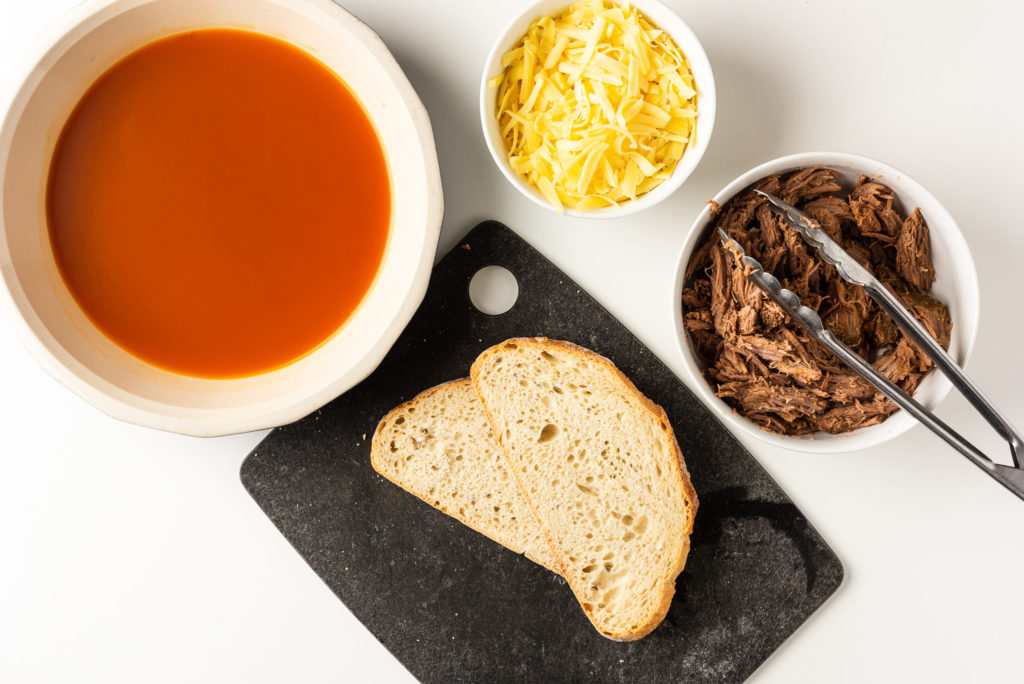 STEP NINE
Gather ingredients for the sandwich: Bread, Pot Roast, Cheese and Consommé.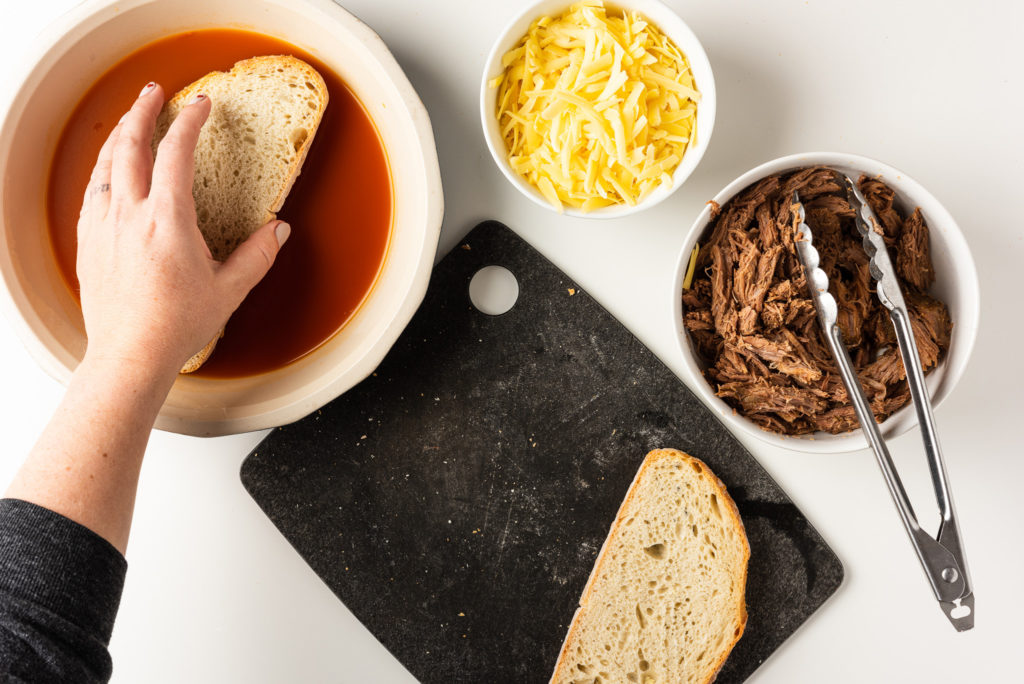 STEP TEN
Dip one side of each bread slice into the consommé.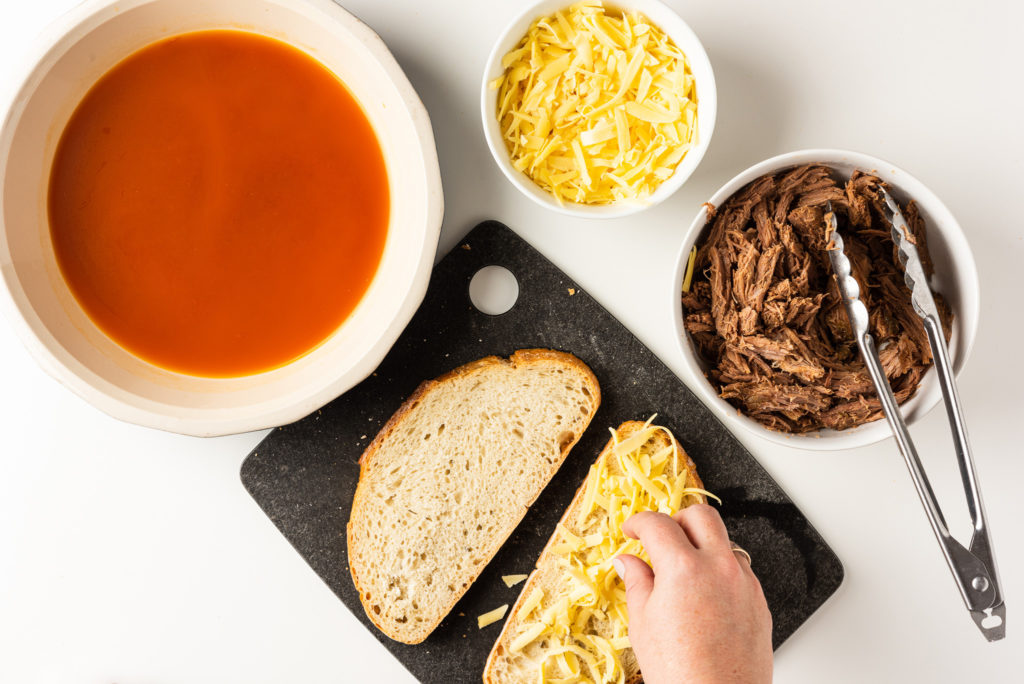 STEP ELEVEN
Sprinkle shredded gouda over one slice of bread.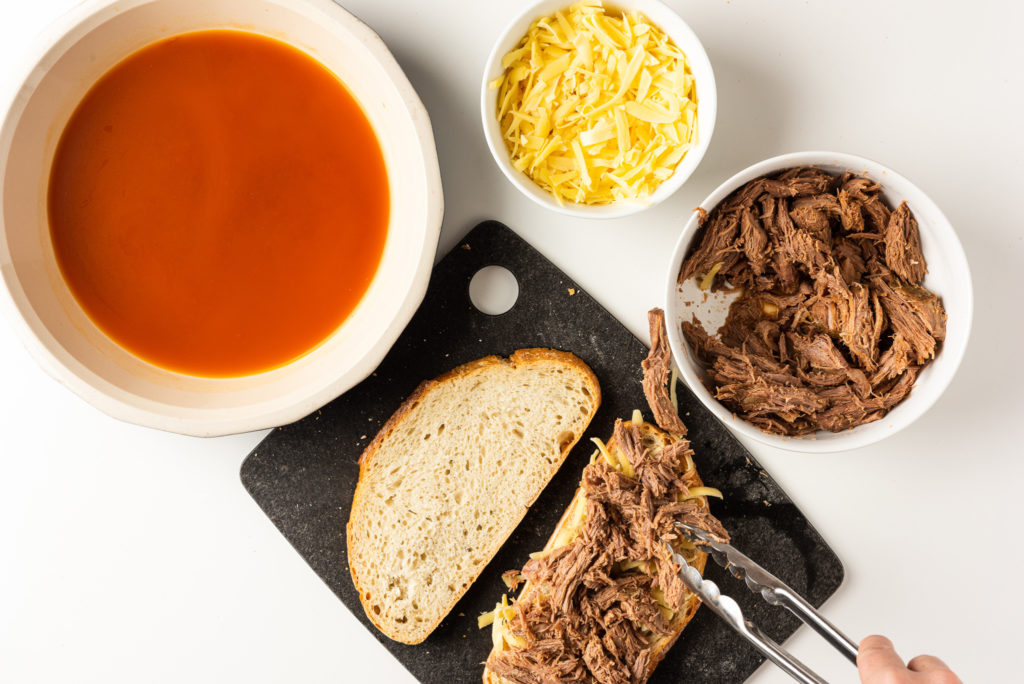 STEP TWELVE
Place NATURAL CHOICE® Pot Roast on top of the cheese.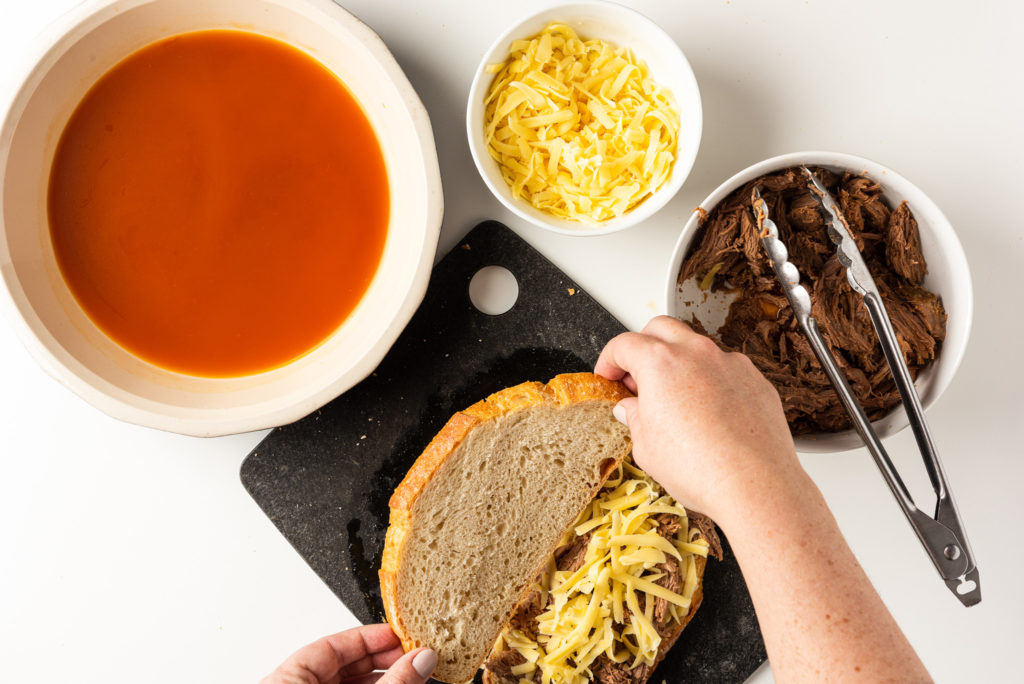 STEP THIRTEEN
Place the other slice of bread on top of the pot roast and place onto a heated pan.
Grill both sides of the sandwich until the pot roast is warm and the cheese is melted.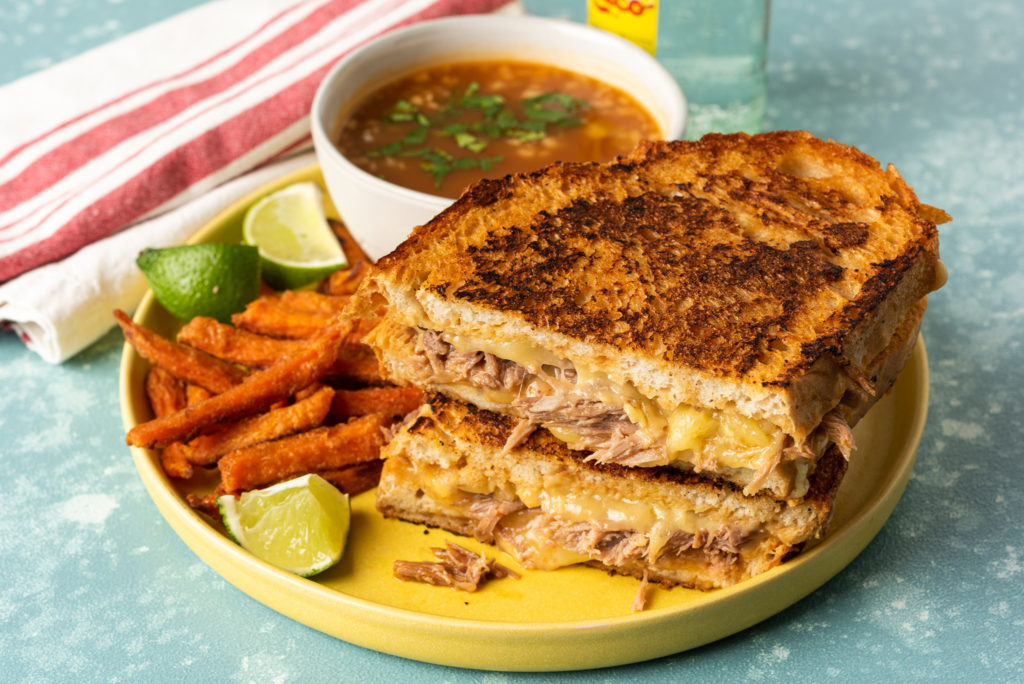 STEP FOURTEEN
Serve with a side of consommé for dipping and sweet potato fries.
---
Related Content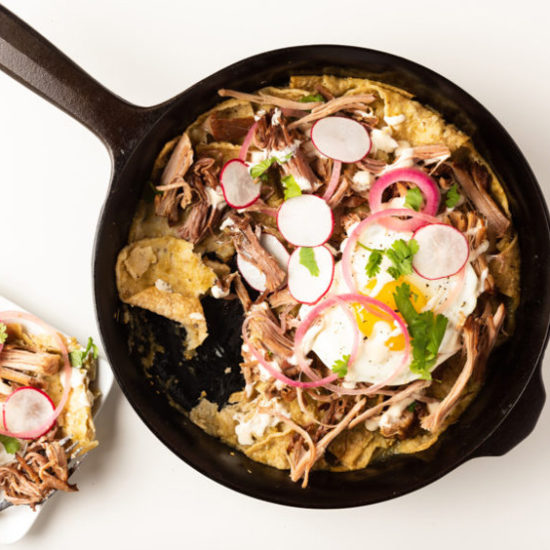 Chilaquiles
Chilaquiles are hard to beat—but fun to customize. This version takes the traditional eggs + chips + salsa verde equation…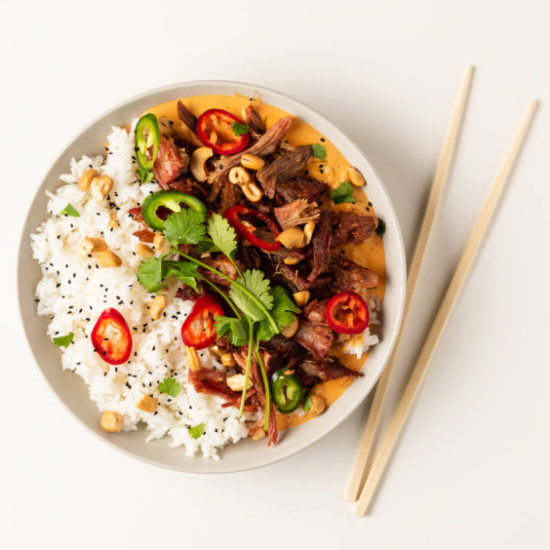 Red Thai Curry
This combo of curry, SKIPPY® Peanut Butter and AUSTIN BLUES® Pecanwood Smoked Pork Shoulder isn't just flavorful, it isn't just…