OLD TYME
®

Sausage, Patty, Large Diameter 2.5 oz, 10 lb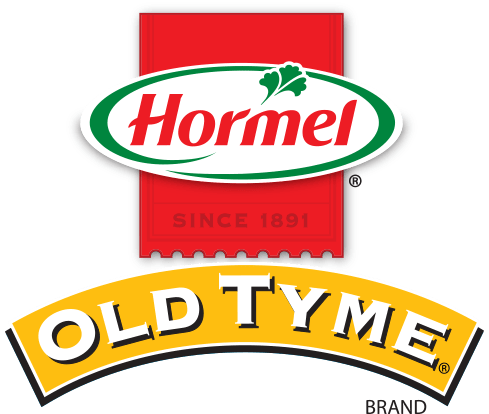 Hormel Product Code: #116068
GTIN #10037600160688
Large Diameter Raw Sausage Patty
This is a pre-rigor southern-style sausage with a unique blend of spices. Superb sage flavor and Large Diameter. Finer grind than most breakfast sausage products and displays a bright red bloom in the raw state.
Unique, spicy, Southern, flavor profile.
Product provides larger diameter for better plate or sandwich coverage.
Close Panel ‌

Great Choice!
Your request is on its way to a foodservice sales representative. Expect a follow-up shortly.
Suggested Use
& Menu Ideas
Preparation
Instructions
Nutritional
Information
Storage &
Master Dimensions
Suggested Use & Menu Ideas
Center of the plate breakfast. Cut into pieces with eggs for a breakfast skillet or utilize in casseroles and soups.
Preparation
May be prepared in the oven or on the grill. Cook to a minimum internal temperature consistent with current USDA recommendations.
Nutrition Facts
Calories 369.4
Calories From Fat
Total Carbohydrate 0.22g
0%
Vitamin A 0.7%
•
Vitamin C 0%
Calcium 3.22%
•
Iron 17.44%
* Percent daily values are based on a 2,000 calorie diet. Your daily values may be higher or lower depending on your calorie needs.
Ingredients
BHA, BHT, PROPYL GALLATE WITH CITRIC ACID ADDED TO HELP PROTECT FLAVOR. Ingredients: Pork, Water, Salt, Spices, Sugar, BHA, BHT, Propyl Gallate, Citric Acid.
Allergen Info
No Big 9 Allergens Present
Bioengineering Information
The National Bioengineered Food Disclosure regulations do not require disclose on the label for this product. Please contact the Regulatory Affairs group (RALF) for additional Bioengineered evaluation required on this item.
Storage
Storage Temp
Minimum: -20 F
Maximum: 10 F
Storage Method
Keep Frozen
Master Dimensions
Pallet Pattern
11 x 8 = 88
Case Dimensions
15.88''L x 8.5''W x 4.75''H