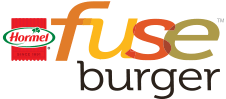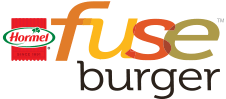 The hamburger is America's signature culinary contribution. But with the rise of health conscious diets, this treasure has been reduced to a guilty pleasure – until now. HORMEL® FUSE™ Burger combines lean protein with whole grains, veggies and yes, even fruit. The result? A delicious, "better-for-you" burger that gives the iconic sandwich a whole new outlook for the future.
THANK YOU for your interest
We've received your inquiry. A Hormel Foodservice representative will be in touch with you shortly.
Feel Good Choice
Meets patrons' demands for more nutritious menu items while delivering exceptional flavor.

Differentiated
An exciting and completely fresh menu offering for those looking for something new.
Product Line
Product Line
Menu Inspiration
Menu Inspiration