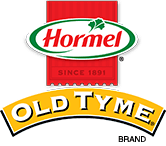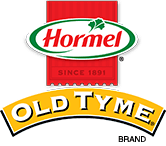 Made with care never goes out of style
Running an efficient operation doesn't have to involve cutting corners. OLD TYME™ ham and breakfast sausage is made the old-fashioned way for down-home texture, flavor and appearance. It's care you can taste and see in every bite.
THANK YOU FOR YOUR INTEREST
We've received your inquiry. A Hormel Foodservice sales representative will be in touch with you shortly.
Benefits

Versatile
All OLD TYME™ Hams are naturally hardwood smoked for exceptional flavor that works great center of plate or in sandwiches and breakfast applications.

Authentic
OLD TYME™ Breakfast Sausage is made Southern-style with fresh-boned pork cuts, zesty spices and whole hog attributes including a meaty, crumbly texture.