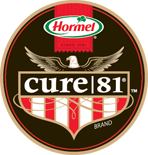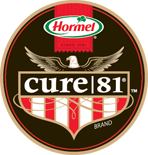 Breakfast, lunch or dinner – freshly carved, boneless ham is the hallmark of a meal that signifies an occasion. Smoked over select hardwoods, hand-trimmed for a lean yet tender bite and meticulously inspected for quality, CURE 81® ham is the gold standard of boneless hams.
THANK YOU FOR YOUR INTEREST
We've received your inquiry. A Hormel Foodservice sales representative will be in touch with you shortly.
Benefits

Premium Quality
Meticulously inspected for a superb ham flavor and appearance.

Distinct Flavor
Authentically smoked using only select hardwoods for classic, rich ham flavor.

Versatile
Serve on carving stations, center of the plate, sandwiches and breakfast applications.