Masala Pizza
Masala Pizza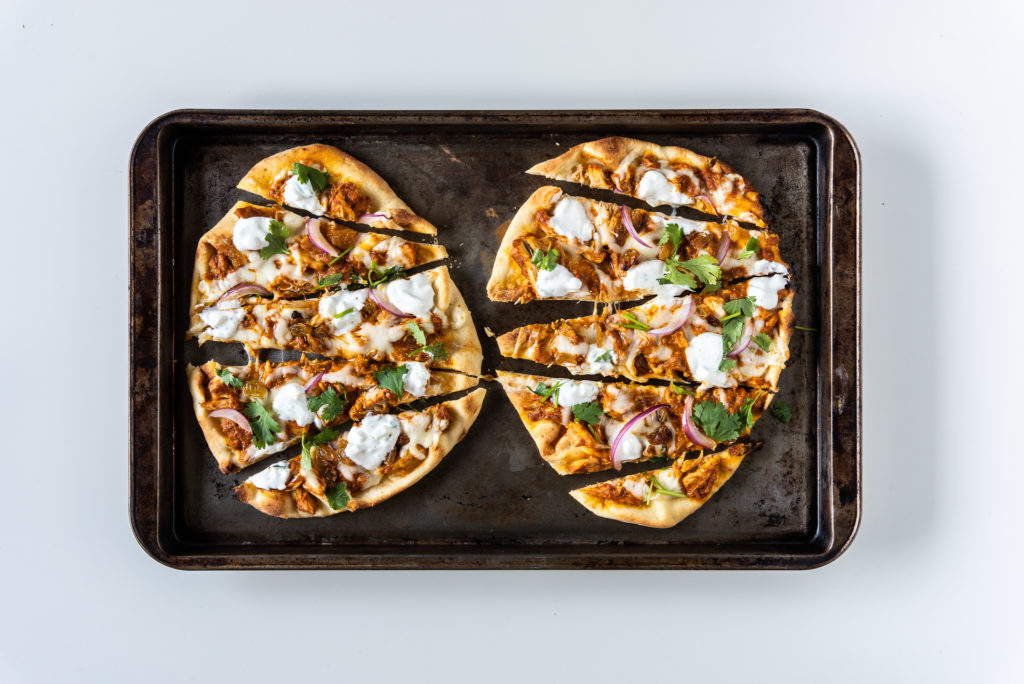 Need a quick, foolproof twist on your classic pizza recipes? Try this one, with the addition of CAFÉ H® Chicken Tikka Masala, bursting with aromatics like turmeric and cardamom, then topped with cooling tzatziki and fresh herbs.
INGREDIENTS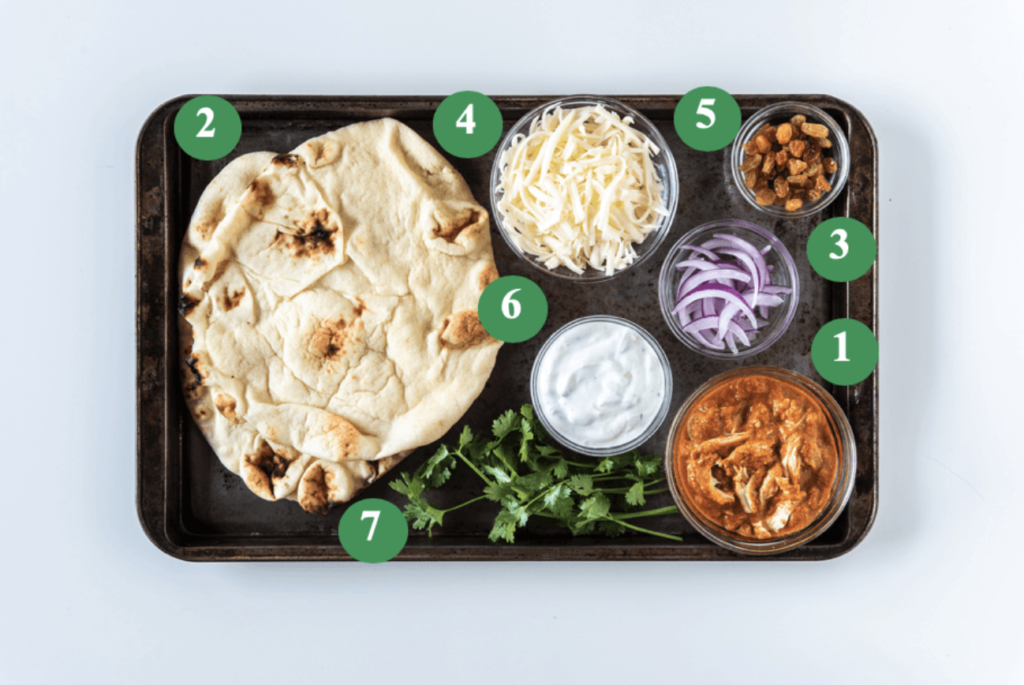 Golden Raisins
Tzatziki
Fresh cilantro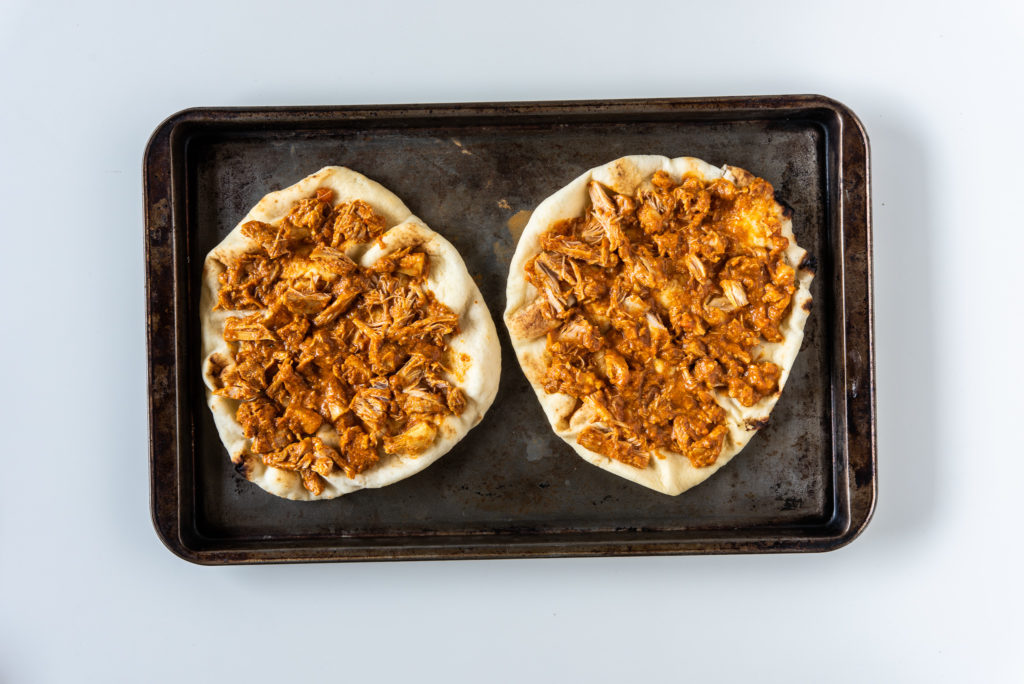 STEP ONE
Scoop and spread CAFÉ H® Chicken Tikka Masala onto naan bread to cover, and place on a baking sheet.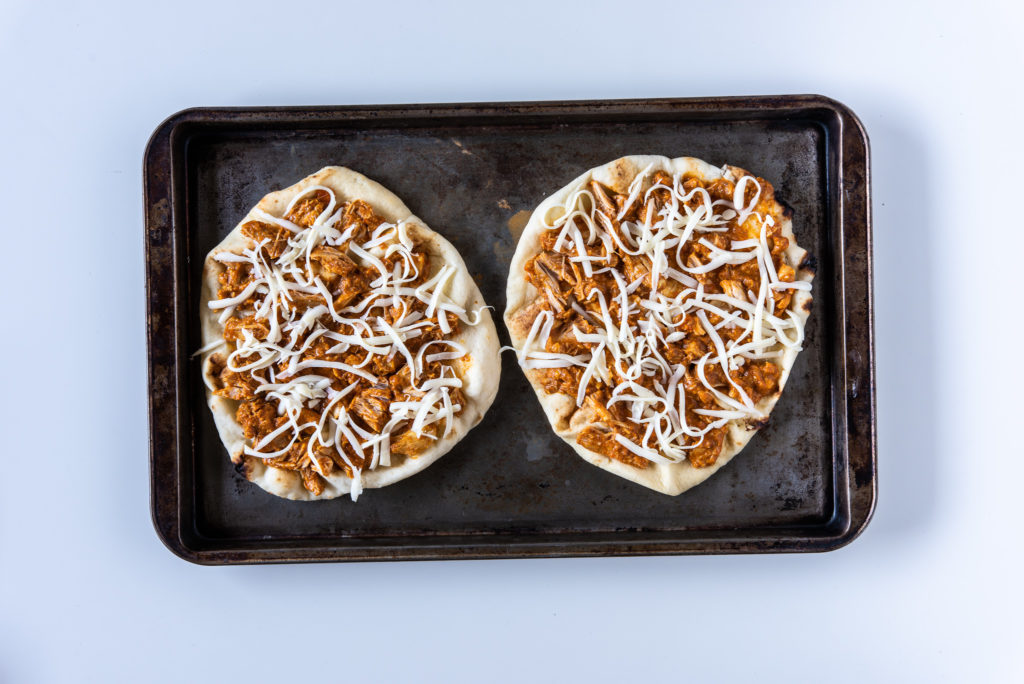 STEP TWO
Sprinkle shredded mozzarella over the masala.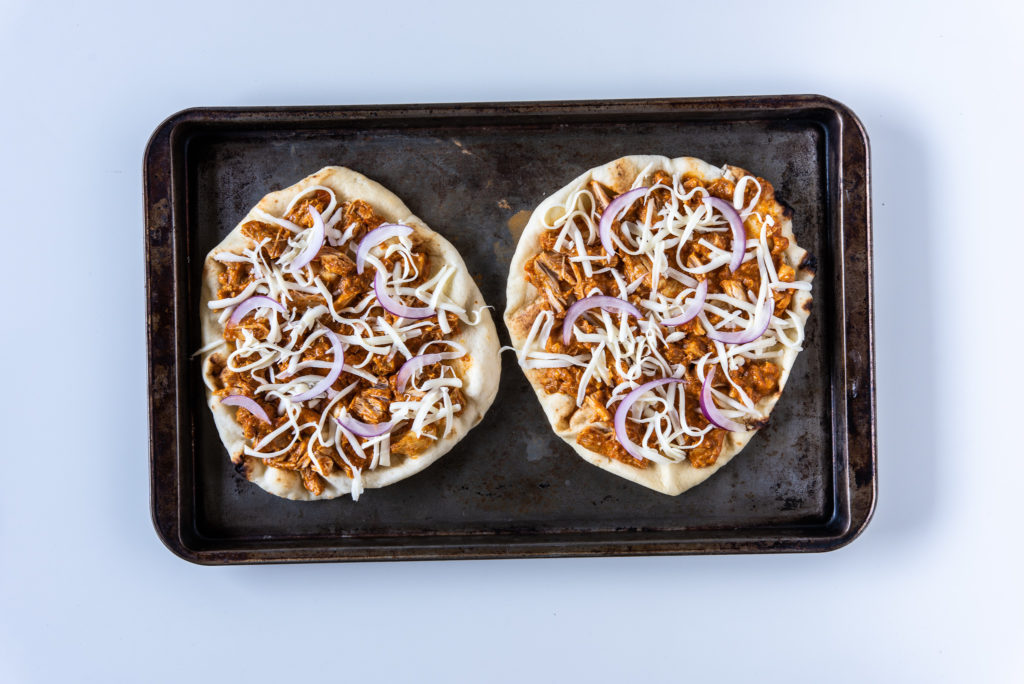 STEP THREE
Top with sliced red onion.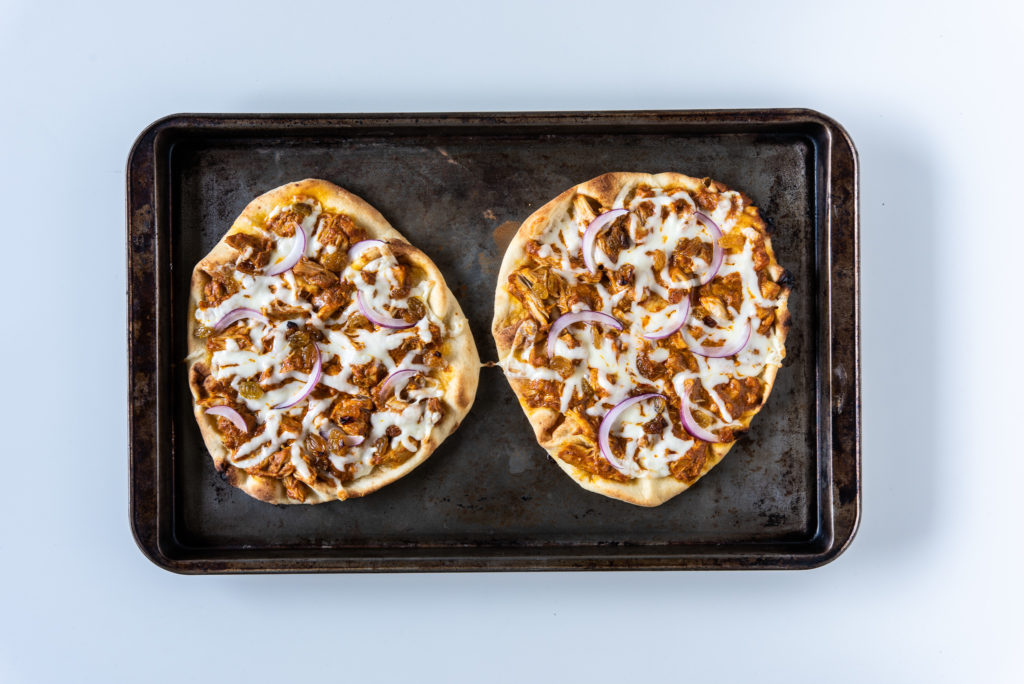 STEP FOUR
Bake until heated thoroughly (or the edges of the naan are browning).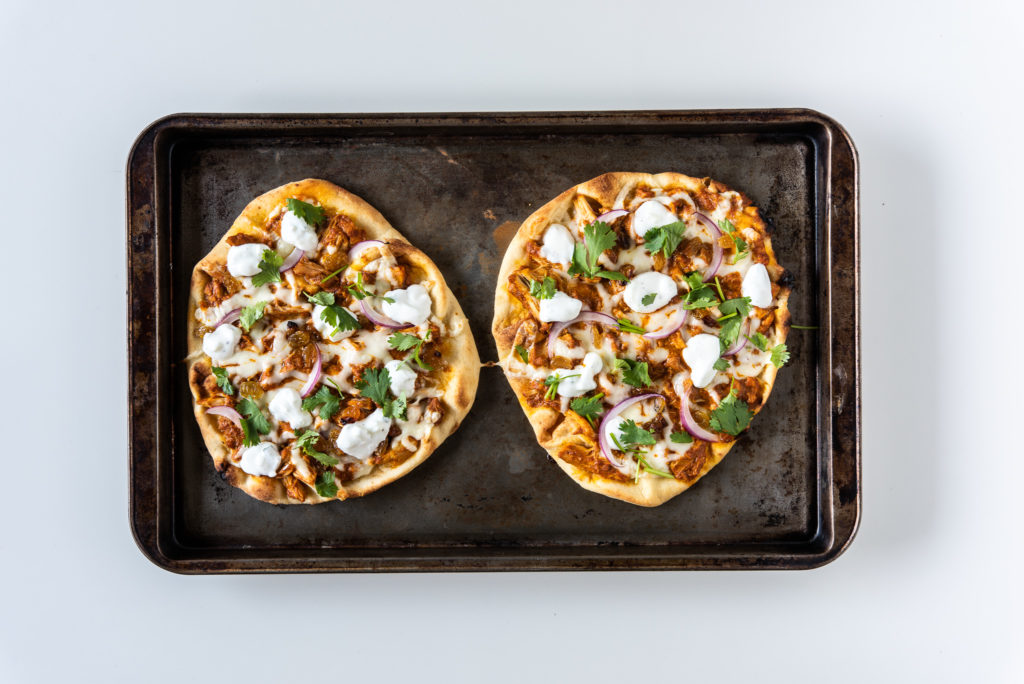 STEP FIVE
Top with raisins, Tzatziki and cilantro.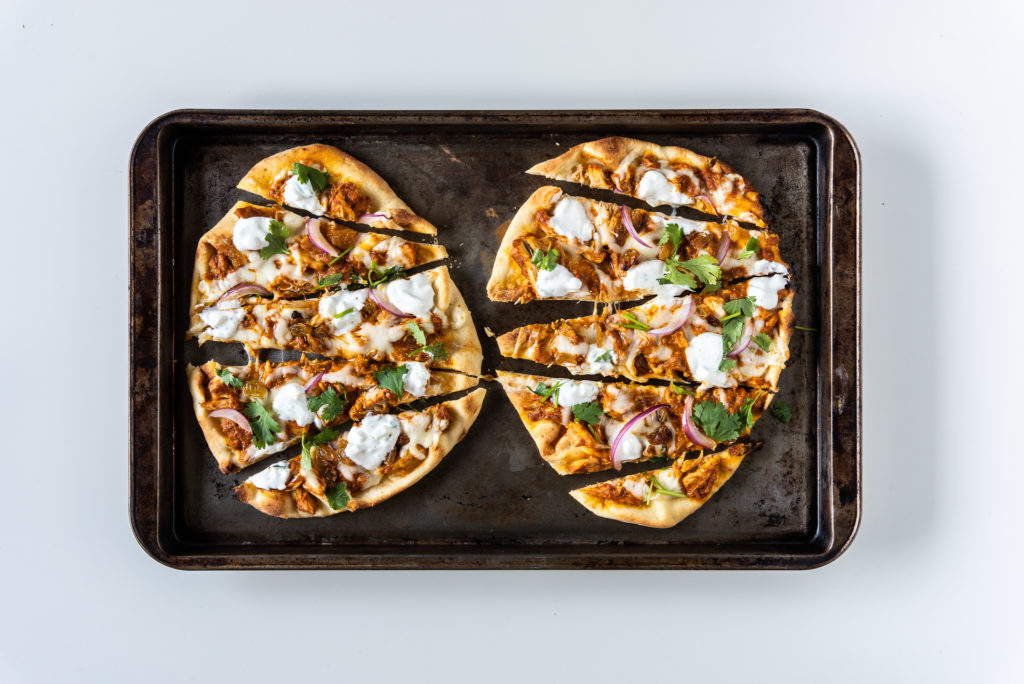 STEP SIX
Cut pizzas into squares or slices to serve.
---
Related Content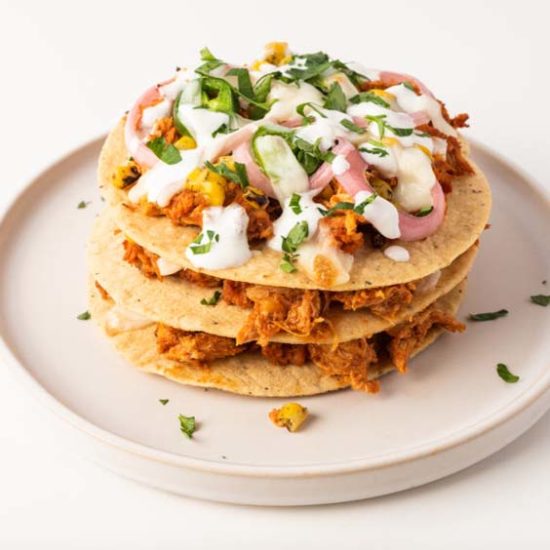 Tinga Tostadas
Tostadas are an infinitely customizable customer favorite. This version takes them for a south-of-the-border BBQ spin, with CAFE H® Chicken…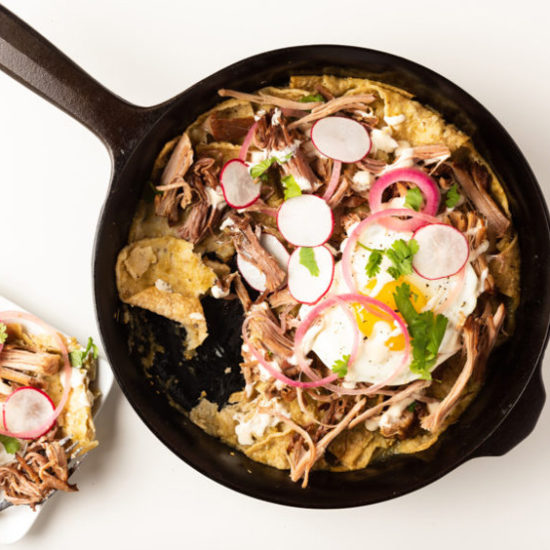 Chilaquiles
Chilaquiles are hard to beat—but fun to customize. This version takes the traditional eggs + chips + salsa verde equation…